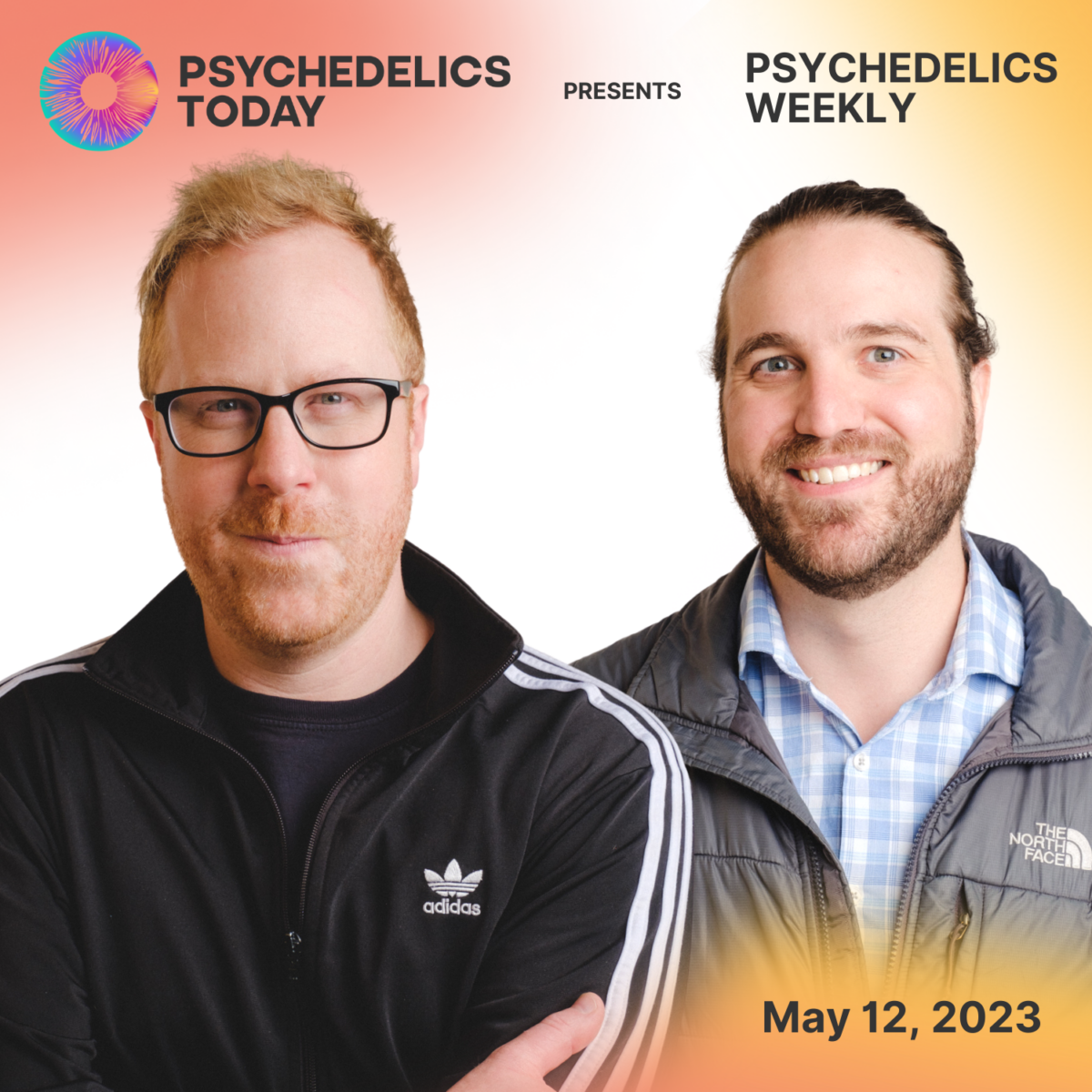 In this episode of Psychedelics Weekly, Joe and temporary-Colorado-resident Kyle once again record in-person, discussing how psychedelics could change business, the drug war and safe supply, and more. 
They cover: 
-a Rolling Stone profile on David Bronner, who makes the case for multi-stakeholder capitalism; where businesses are accountable to their workers, customers, the environment, and surrounding Indigenous communities instead of just investors – an idea more people would likely align with after a psychedelic experience; 
-The first psilocybin service center in Oregon (EPIC Healing Eugene) finally receiving their license via the Oregon Health Authority;
-A man who saw his color blindness improve for four months after a 5g mushroom experience;
-Delaware officially legalizing recreational cannabis; 
-The opening of 'The Drugs Store' in Vancouver, British Columbia: a mobile store selling drugs illegally as a response to the opioid epidemic and constant influx of untested and laced drugs – the "inevitable result of the government doing nothing" towards offering a safe supply; 
-and a survey from the CDC showing that cannabis use among teenagers has declined since legal dispensaries began opening, disproving one of the most common prohibitionist arguments that legalization would only increase use. 
And of course, these topics bring on a lot of conversation: how businesses need to be more reflective on how they're operating; concern over if too much regulation is nerfing the world; the human cost of the drug war and the ever-escalating amount of ODs and drug poisoning cases; HPPD and the need for research around psychedelics and vision/perception; why we will always need both clinical access and the recreational underground, and more.
Links
(bolded links are the discussed articles)
Rollingstone.com: 'It's Ripped the World Apart': David Bronner on How Psychedelics Could Be a Cure for Capitalism
Psychedelics Today: PT367 – Colorado Proposition 122 and the Decriminalization of Natural Medicines
Marijuanamoment.net: Oregon Approves Nation's First Psilocybin Service Center For Adults To Receive Psychedelic Treatment
Goodreads.com: Janis Joplin quote
Saving Normal: An Insider's Revolt Against Out-Of-Control Psychiatric Diagnosis, DSM-5, Big Pharma, and the Medicalization of Ordinary Life, by Allen Frances
Technologynetworks.com: Consuming Psychedelics Temporarily Improves Man's Color Blindness
Louisville.edu: UofL researchers discover procedure to regenerate dormant cone cells, potentially to improve vision in retinitis pigmentosa
Psychedelics Today: PT229 – Dr. Matthew Johnson – What is Consciousness?
Psychedelics Today: HPPD and Flashbacks: Everything You Need To Know – And What We Don't Know, Too, by Ed Prideaux
Futureconevents.com

Cato.org: Jeffrey Singer
Lhthehealingground.com (Veronica Lightning Horse)
The Myth of Mental Illness: Foundations of a Theory of Personal Conduct, by Thomas S. Szasz, M.D.
Vice.com: A Store Selling Heroin, Meth, and Cocaine Just Opened in Canada
Teen Marijuana Use Has Been Declining Since Legal Dispensaries Started Opening, Federal CDC Study Shows