Leading the Discussion in Psychedelics Today
Psychedelics Today is dedicated to exploring and discussing the important academic/scientific and other research in the field of psychedelics. We are interested in how psychedelics and other non-ordinary states of consciousness relate to the human potential as well as the healing potential that they can foster.
---
Co-Founders and Hosts
Kyle Buller, MS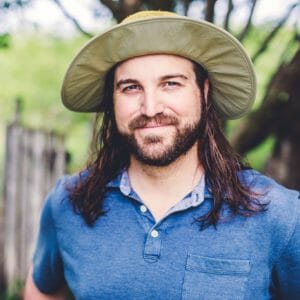 Kyle's interest in exploring non-ordinary states of consciousness began when he was 16-years-old when he suffered a traumatic snowboarding accident. Waking up after having a near-death experience changed Kyle's life. Since then, Kyle has earned his B.A. in Transpersonal Psychology, where he studied the healing potential of non-ordinary states of consciousness by exploring shamanism, plant medicine, Holotropic Breathwork, and the roots/benefits of psychedelic psychotherapy. Kyle has co-taught two college-level courses. One of the courses Kyle created as a capstone project, "Stanislav Grof's Psychology of Extraordinary Experiences," and the other one which he co-created, "The History of Psychedelics."
Kyle completed his M.S. in clinical mental health counseling with an emphasis in somatic psychology. Kyle's clinical background in mental health consists of working with at-risk teenagers in crisis and with individuals experiencing an early-episode of psychosis. Kyle also facilitates Transpersonal Breathwork workshops.
To learn more about Kyle's story, check out Joe interviewing Kyle in this episode.
Kyle's Social Links
---
Joe Moore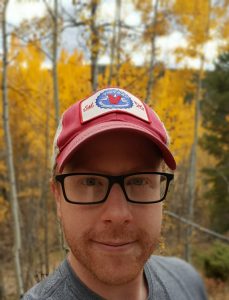 Joe Moore began exploring psychedelics after discovering the work of transpersonal psychology founder Dr. Stanislav Grof when he was a philosophy student at Plymouth State University in 2001. Joe has been studying and practicing Grof's Holotropic breathwork method at the Vermont-based Dreamshadow Group since 2003 and co-founded Boston Holotropic to facilitate breathwork workshops throughout New England.
Skilled in speaking, research, writing, and leadership, Joe founded Evolver Boston in 2008 and organized the Ayahuasca Monologues in Boston in 2011. He has facilitated legal psychedelic mushroom sessions in Jamaica, offers breathwork workshops in Breckenridge, Colorado, and is a board member of the nonprofit 'Psychedelic Club' which has chapters across the United States.
Joe has been an IT professional for 15 years and has supported capture software solutions for nearly a decade. He has extensive experience with product launches and cloud software.
An extreme athlete, Joe climbs, skis, snowboards, and skateboards. He has been scuba diving in Egypt's Red Sea, Hawaii, Mexico, and Jamaica and is getting certified to sail in Colorado.
To learn more about Joe, check out Kyle interviewing Joe in this episode.
Joe's Social Links
Instagram | Twitter | Quora | LinkedIn
---
Marisa Novy
Creative Support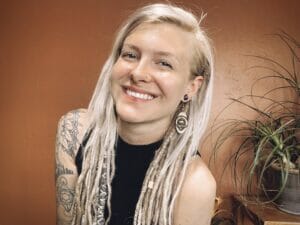 Marisa is an Entrepreneur and Artist, explorer of consciousness and purpose of life. She graduated UW-Milwaukee with a BBA in Marketing and International Business and an emphasis in Entrepreneurship. She owns a concession trailer small business and organizes music events and retreats for fun. She also has her own small creative business for her artwork at CURIO CRVFT. Marisa became interested in psychedelics after reading cosmic literature, delving deeper into her yogic practice, and through her search for meaning and enlightenment. Psychedelics have helped her creativity to blossom and to become her truest self. Marisa has provided Psychedelics Today with assistance in a myriad of projects, from audio editing, show notes, content creation, social media management, affiliate management, customer relations, communications and general project management. Marisa has been with the company since near its beginning and continues to use her willingness to learn and progress personally, to elevate Psychedelics Today into its most prosperous future.
Marisa's Social Links:
Etsy | Instagram | Facebook | LinkedIn
---
Robert Sarabia
Audio Editor
Rob is an artist, musician, and audio engineer by trade, having toured across the U.S. and internationally with musicians since 2008. He lives in Atlanta, Georgia and began as an audio editor for the Psychedelics Today podcast in 2019. Rob's interest in psychedelics started with personal experiences that coincided with his healing journey and blossomed with exposure to the broad community of people who are enthusiastic about the field of psychedelics. Rob volunteered with MAPS at the Psychedelic Science Conference in Oakland, California in 2017, continuing his travels and meeting other advocates. Rob is pursuing a path toward transpersonal studies and is currently a full-time student at Georgia State University. He believes in the powers of sound, meditation, and psychedelics for healing and plans to earn a degree in Psychology.