Horizons: Perspectives on Psychedelics, the annual psychedelic conference in New York City, is celebrating its fifteenth anniversary year.
Horizons has been a landmark on the psychedelic conference circuit long before there was ever such a thing. Once a small, single-day gathering at Judson Memorial Church, the conference has grown into a five-day event. In the past, its stage has welcomed speakers such as Steven Benally, Rick Doblin, Amanda Feilding, Roland R. Griffiths, Ph.D., Bia Labate, Ph.D., Nick Powers, Ph.D., Alexander Shulgin, Ph.D. and Ann Shlugin.

From the beginning, the goal has been to create a forum with the credence and respectability that the topic of psychedelics deserves. The conference has, accordingly, sought out historic venues to host its programming: The New York Academy of Medicine, founded in 1847, and The Great Hall at Cooper Union, where; when it was new, Abraham Lincoln spoke. More recently, in September, Horizons debuted the Horizons Northwest conference at the Portland Art Museum, one of the oldest art museums in the country.

After all, why should this subject, which many traditional cultures have held sacred for thousands of years, not be discussed in esteemed cultural institutions?
What's Special About This Year?
In previous years, the focus at Horizons has been on advocacy and awareness. But things are changing. Now that we are seeing the fruits of this work – with, for example, the Natural Medicine Health Act in Denver, Colorado, and most prominently with the Psilocybin Services Act in Oregon – the focus is moving quickly toward implementation.

What are the hard problems of making psychedelics accessible to a large group of people? How do we meet this historic opportunity safely, responsibly, and with wisdom?
The Program and Speakers
Classes and workshops for care professionals will be offered on Wednesday and Thursday, October 12 and 13, at The New York Academy of Medicine. Attendees will have a chance to learn from experienced researchers and guides William A. Richards, Ph.D., Brian D. Richards, Psy.D, Matthew W. Johnson, Ph.D., Marcela Ot'alora G., LPC, and Bruce D. Poulter, RN, MPH on Wednesday. Those who have taken classes before can enroll in intermediate workshops on Thursday: "Guiding Psilocybin Therapy Sessions," with Mary Cosimano, LMSW of Johns Hopkins, and "Intermediate Topics for MDMA Therapy Clinicians," with Marcela Ot'alora G., LPC and Bruce D. Poulter, RN, MPH.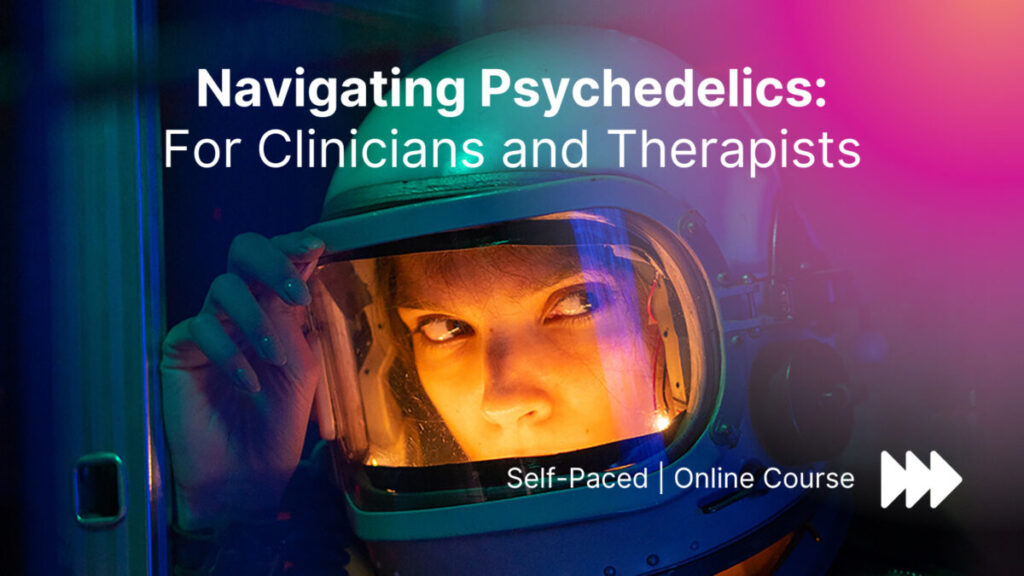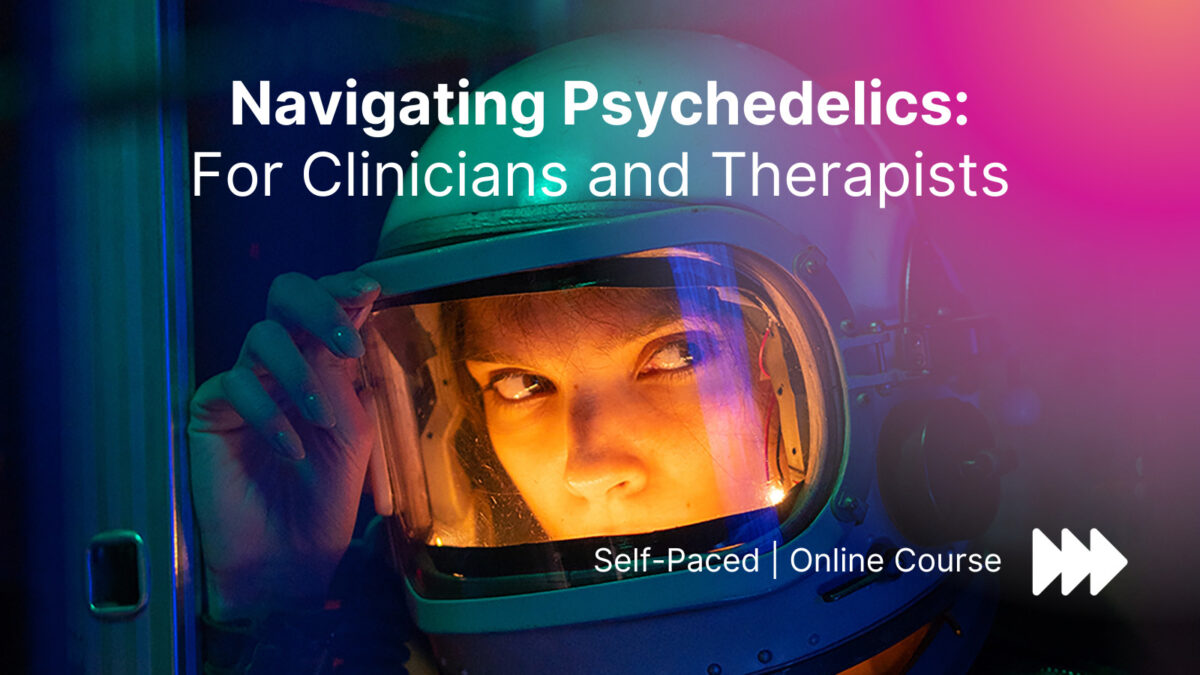 After a challenging year in the industry, The Psychedelic Business Forum at The New York Academy of Medicine will begin with an overview of the state of the industry on Thursday, October 13. We will hear from companies operating in this space on impact- and values-driven models, as well as from those raising capital for psychedelic endeavors. Mike Mullete, who oversaw the commercialization of Moderna's COVID-19 vaccine and who is now COO of MAPS PBC, will give a briefing on how MAPS PBC is preparing to bring MDMA-assisted therapy to market.

On Friday, October 14, all programs will move to The Great Hall at Cooper Union, beginning with topics related to the clinical research of psychedelics: What are the new therapeutic psychedelic compounds? What can we understand from the mixed or weak results of certain recent studies? Michael Bogenschutz, MD, who published the first contemporary pilot study of psilocybin-assisted psychotherapy for alcohol use disorder, will present new results from his research. Corine de Boer, MD, Ph.D., and Hailey Gilmore, MPH will give an update on the MAPS PBC Phase 3 study for the use of MDMA-assisted therapy for the treatment of PTSD. The day will end with a video address by Roland R. Griffiths, Ph.D.
Saturday, October 15, is focused on the medical and legal implementation of psychedelic treatments. What are the current successful and ongoing efforts to develop regulated access to psychedelic experiences? What work has yet to be done? Assembly member Patrick B. Burke, who introduced a bill to regulate the medical use of psilocybin in New York State, will kick off the day. Rachel Yehuda, Ph.D. will appear along with retired Lieutenant General Martin R. Steele and Marcus and Amber Capone of VETS to speak about the remarkable confluence of veterans and psychedelic therapy. Brett Waters, Esq. will also give a briefing on federal-level policy reform.

Sunday, October 15, is all about the way people are actually using psychedelics in the world – not in medical or clinical environments, but "in the wild." Saleena Subaiya, MD, MSc and Kate O'Malley, MA will present two of the larger surveys that have been done on the impact of ayahuasca use on behavioral health and mental illness among users and facilitators – the first time preliminary conclusions have been presented on this subject. Bia Labate, Ph.D. and Joseph Mays, MSc will speak about decolonizing psychedelics, and Sandor Iron Rope, president of the Native American Church of South Dakota, will tell his story and offer an Indigenous perspective on the rise of psychedelics in popular culture.
Looking Forward to Community
The purpose of Horizons is to be in service to the public availability of quality knowledge on psychedelics, as well as to strengthen the networks and communities involved in this work. The decisive ingredient in both? People.

Horizons – as well as other in-person events like it – offers something that is not available by reading, by listening to podcasts, or by watching Netflix docuseries. Anyone who has attended a similar live event knows. There is an undeniable energy that comes with being physically present with others. If it hasn't sunk in, it will once you spend the day alongside hundreds of others listening to, say, a three-star military general advocate for the therapeutic use of Schedule 1 compounds: This is real. People are working hard at this; people believe in this.

Indeed, because this subject has been prohibited and criminalized for decades, this can be a powerful experience. For many who are on the fence about committing to advocacy or entering this field in some way, this environment can tip the scales, empowering people to become community participants and leaders.

Registration for Horizons New York is still open. Visit Horizons PBC's website for a detailed event agenda, speaker lineup, and to register.

And when registering, make sure to use code PSYCHEDELICSTODAY-NY-17 at checkout to receive 17% off!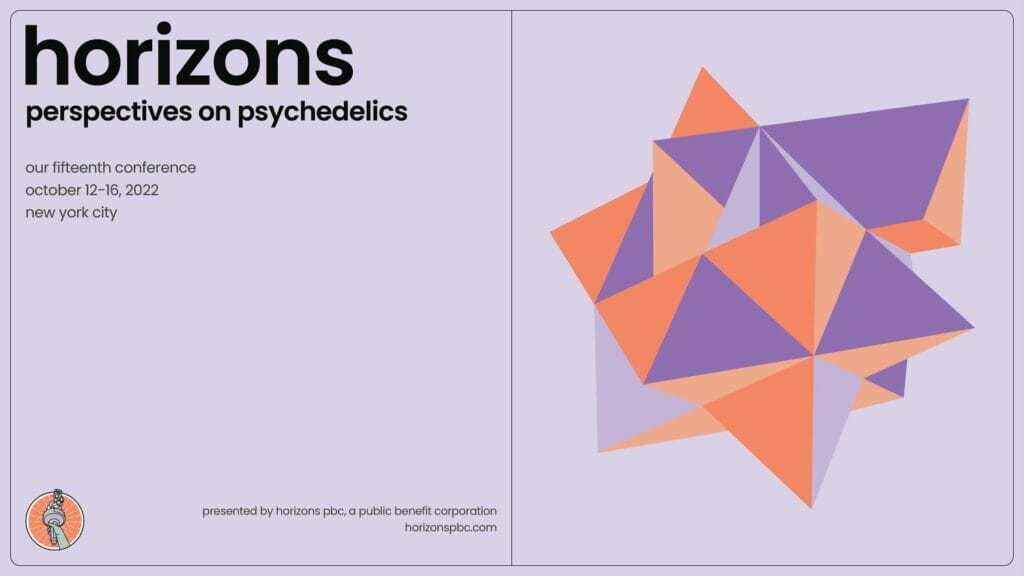 Photos by Andres Bohorquez Marin

This post is part of a 2022 media sponsorship between Horizons PBC and Psychedelics Today.
---