In this episode, travel and preparing for Wonderland Miami made recording a fresh Solidarity Friday episode impossible, so instead, we bumped up Tuesday's episode, where Joe speaks with accomplished neuroscientist, researcher, Professor and Vice Chair of Psychiatry at the Icahn School of Medicine at Mount Sinai, and Director of Mental Health at the James J. Peters VA Medical Center, Dr. Rachel Yehuda. 
She talks about the importance and complications of research trials: the difficulty researchers have in remaining neutral; how protocols have an arbitrary beginning and end that may not make sense to the participant; how the process of getting funding for one's own clinical trial begins with creating a simple and specific protocol; and how, while it can often feel like therapy to participants, the purpose of these trials is often more for researchers to learn from participants how to better run the trials themselves. 
And she discusses much more: her background and path to psychedelic research; the current trial focusing on using ayahuasca for relational processes between Palestinians and Israelis; why knowing the pharmacology of a compound doesn't explain enough; what she thinks the next few years of psychedelic neuroscience looks like; how to work with big corporations who may seem like they're only in it for the money; and how we need a science to analyze what she's most interested in: trying to predict who will or won't respond to a particular treatment (and why).
Notable Quotes
"We don't need everybody around the table to be gung-ho psychedelic aficionados. We want the medicine to speak for itself in clinical trials and we want to pay very careful attention to people that don't respond the way the zeitgeist is telling us that everybody will, because we want to learn from everybody."
"If you treat it like any other study and just go through the steps, what you'll find about psychedelic research is there are just a lot more steps. …Start with a protocol. Start in a very concrete way, and let's have a discussion around this particular protocol and not a theory." 
"I think we need deep humility here that we are not going to know or understand how psychedelics work in the brain for a long time, mostly because I think the tools that we need haven't necessarily been developed. …What we do know so far, is that just understanding the pharmacology of a compound isn't going to get us where we need to go."

"I think the more sober and conservative we are at this stage, the higher the yield we will have in the future in terms of a very big footprint for these approaches; not just as [a] last-ditch 'I've tried everything so now let me try this' approach, but as the tools that I think that people have known for years and decades (and millennia even in some societies) that they could be if used correctly at the right time, in the right place, in the right way, in the right setting, [and] with the the right people." 
Links
Icahn School of Medicine at Mount Sinai: The Center for Psychedelic Psychotherapy and Trauma Research
Icahn School of Medicine at Mount Sinai: Yehuda Lab
Tiimesofisrael.com: Israel seeks to beat PTSD with 'ecstasy' therapy
Pubmed: Relational Processes in Ayahuasca Groups of Palestinians and Israelis
About Rachel Yehuda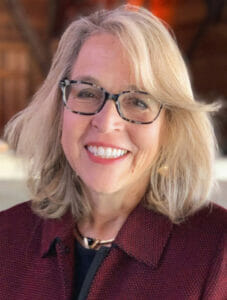 Rachel Yehuda is an Endowed Professor of Psychiatry and Neuroscience of PTSD and Vice Chair for Veteran Affairs in the Department of Psychiatry at the Icahn School of Medicine at Mount Sinai, where she directs the Center for Psychedelic Psychotherapy and Trauma Research and the Traumatic Stress Studies Division. She is also Director of Mental Health at the James J. Peters VA Medical Center in the Bronx. She is the recipient of numerous federal grants and awards, has authored several hundred peer-reviewed scientific papers, and is a member of the National Academy of Medicine. Dr. Yehuda's work has focused primarily on the neuroscience and treatment of trauma and PTSD.  
---


Support the show!