In this episode, David interviews Jim Gilligan: Interim CEO and Chief Scientific Officer of Tryp Therapeutics, a biotech company researching new compounds and delivery mechanisms for the treatment of eating disorders and nociplastic pain (fibromyalgia, phantom limb syndrome, complex regional pain syndrome). 
Gilligan discusses how nociplastic pain (and likely, eating disorders) seem to be caused by a switch staying on inside the patient's brain, and wonders why psilocybin seems to be the key to accessing that switch. Tryp wants to understand this better, and is currently running exploratory studies with oral psilocybin to collect enough data to move forward with their next step; the development (and bringing to market) of TRP-8803: a novel delivery mechanism for psilocybin that he believes will allow clinicians to know when the psychedelic experience will kick in, control how long it lasts, end the experience if the patient needs it, or extend it if they believe the patient will benefit. He views the substance and experience from a different angle, considering the set and setting for the molecule itself: How can research studies be set up to give the molecule the absolute best chance to prove that it works on its own?
He also talks about how the neural network seems to hold onto memories (whether they're accessible or not); the therapy factor and ways to manage long-term efficacy; Prader-Willi syndrome and hypothalamic obesity; the unfortunate necessity of patents to the companies spending millions trying to bring a drug to market; and why, in the newly-risky world of psychedelic stocks, he believes Tryp is a safe bet.
Notable Quotes
"There is an initial benefit that you derive from the administration of a psychedelic, but how do you maintain that durability? Even if you have been successful in changing the switch, I think the therapist is going to be important to make sure that switch stays turned off."
"They see this even in patients with Alzheimer's; that they may not remember their children's names, but you put on a Frank Sinatra song and they know all the lyrics. So that neural network is still there. We know that that switch is in there. We know that there's something that has to be changed. It's: How do you get to it? And that comes back to the power of the psychedelics and knowing that it does have an effect on neural networks, and how do you create the environment, how do you create a situation where you can capitalize on that?"
"I'm really passionate about this. I think that [from] my nearly forty years of working in this field, I just see tremendous potential here. And it's up to people like myself and others in the industry to deliver that potential to the patients."
Links
Tryptherapeutics.com: Tryp Therapeutics Announces $2,000,000 Financing and Changes in Management, Board of Directors
Psychedelics Today: PT283 – Greg McKee – Nociplastic Pain and Psychedelics
Medicine.umich.edu: Daniel Clauw, M.D.
Psychedelics Today: PT245 – Robin Carhart-Harris – Psychedelics, Entropy, and Plasticity
Mayoclinic.org: Prader-Willi syndrome
Med.ufl.edu: Jennifer L Miller, M.D.
Pubmed: Hypothalamic obesity: causes, consequences, treatment
About Jim Gilligan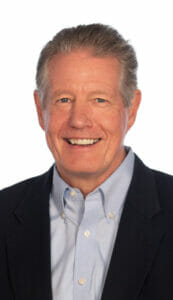 Jim Gilligan, Interim CEO and Chief Scientific Officer of Tryp Therapeutics, has over 40 years of expertise in drug development, strategy and delivery, U.S. and global regulatory affairs, clinical and pre-clinical development programs, and recombinant DNA manufacturing in the pharmaceutical environment. Jim was Co-founder of Unigene Laboratories where he served in a variety of executive leadership positions for nearly 30 years. He subsequently co-founded and served as Chief Scientific Officer of Tarsa Therapeutics and as Co-Founder and Managing Partner at The Bracken Group, a life science consulting firm. Jim earned a BS in biology from Bates College, an MBA from Seton Hall University, a Ph.D. in pharmacology from the University of Connecticut, and continued his post-graduate education at the Roche Institute of Molecular Biology.

Socials: Linkedin 
---
​Rate, review, and subscribe on Apple Podcasts, Spotify, Stitcher, Google Podcasts, or anywhere you like to listen.


Support the show!