In this episode, Joe interviews Christopher Koddermann: Co-Founder and Chair of the Board of Directors of the International Therapeutic Psilocybin Rescheduling Initiative (ITPRI).
Under the 1971 Convention on Psychotropic Substances, 184 participating countries have to regulate medical and scientific access to drugs by a scheduling system, and although some countries (Jamaica) have sidestepped these regulations by their interpretation of the convention, these provisions have generally made attempts at academic research and clinical trials very time-consuming, overly complicated, and expensive – especially for psilocybin, which clearly should not be a Schedule I drug. Koddermann helped create ITPRI to assist countries in pursuing and securing the rescheduling of psilocybin, first by initiating reviews of its status. He talks about what steps need to be taken to enable easier access to psilocybin, which countries are part of ITPRI and why, and why the US is not a likely candidate.
He discusses patents, IP, and "Psychedelics 2.0," where companies are patenting new molecules, using IP to create investment interest, and patent-hopping: What should companies be allowed to patent? What is truly novel? He also talks about market exclusivity and patents; ketamine, esketamine, and the case of China attempting to schedule ketamine; Ken Kesey; consumer preferences around natural products vs. synthetic; the early investment hype in psychedelics; and the entourage effect and baeocystin, a compound present in many mushrooms.
Notable Quotes
"It just gets very complicated to do research, and in some cases, the research just doesn't happen because you have researchers who may be minded to undertake research and look at the requirements and say, 'Forget it. I don't have the time or the expertise to deal with the administrative burden. I don't have the financing to deal with the costs.' So they go and do something else. …It really gums up the system and slows down the research, and obviously; when you're slowing down the research, you're ultimately slowing down the development of therapies for patients."

"I think the patent system isn't perfect and probably needs to be looked at in terms of what is really novel and nonobvious and useful (which are the three criteria for awarding patents), because [in] some cases, patents are stifling as opposed to promoting innovation, which is the purpose of the patent system."

"The science is so early on and when it comes to these analogs, so little is known. Some of these have only been discovered in the last five years, so we're really at [the] foundation when it comes to understanding what these analogs are doing, and what else is in the mushrooms – there may be other compounds that simply have not been discovered, especially when considering that dry weight is, in best case, 2% of the mass."
Links
The Electric Kool-Aid Acid Test, by Tom Wolfe
Wikipedia.org: Convention on Psychotropic Substances
Psychedelicmedicinecoalition.org
Psychedelicinvest.com: Australian Government pledges to donate $14.8 Million for Psychedelic Medicine Research
Drugsinc.eu: Canadian government grants $3 million for psilocybin research
Academic.oup.com: 'Hitting Highs at Rock Bottom': LSD Treatment for Alcoholism, 1950–1970
Psychedelics Today: PT277 – Ryan Zurrer – Venture Capital, Reciprocity, and the Regenerative Financing Vine
Meetfieldtrip.com: Field Trip Receives Notice of Allowance for US Patent Application Covering FT-104 (Isoprocin Glutarate), its Novel Psychedelic Molecule in Development
Cybin.com: Development Pipeline
Vice.com: New Filing Challenges Compass Pathways' Infamous Patent on Synthetic Psilocybin
Academic.oup.com: Consumers Prefer "Natural" More for Preventatives Than for Curatives
Psychedelicreview.com: Studying the Effects of Baeocystin
About Christopher Koddermann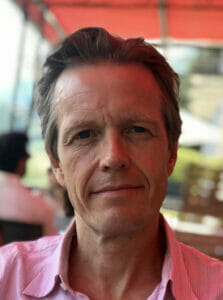 Christopher Koddermann is the Co-founder and Chair of Board of the International Therapeutic Psilocybin Rescheduling Initiative (ITPRI), a global coalition launched to pursue and secure a rescheduling of psilocybin under the 1971 Convention on Psychotropic Substances. ITPRI's partners include MAPS, the Beckley Foundation, Drug Science, the Open Foundation, the Osmond Foundation, the Heroic Hearts Project UK and Mind Medicine Australia. In addition to his work with ITPRI, Christopher runs a Swiss-based public affairs consultancy serving clients operating in complex, highly regulated, multi-stakeholder industries, including for-profit and not-for-profit clients active in psychedelics. Prior to launching Koddermann Public Affairs, Christopher held senior communications and government affairs leadership roles in the corporate sector. In addition to his other activities, Christopher is a member of Drug Science's Medical Psychedelics Working Group. Christopher holds a Master's degree in International Business Law from the London School of Economics and is a licensed attorney in the State of New York.
ITPRI socials: Linkedin / Twitter
---
​Rate, review, and subscribe on Apple Podcasts, Spotify, Stitcher, Google Podcasts, or anywhere you like to listen.


Support the show!