In this episode of the podcast, Kyle interviews psychiatrist, Dr. Reid Robison, and clinical psychologist, Steve Thayer, Ph.D. Together, they host the Psychedelic Therapy Frontiers podcast and work at Novamind; Robinson as the Chief Medical Officer, and Thayer as the Clinical Director of Education & Training.

They talk about their respective journeys from psychology into the field of psychedelic medicine, their current work with ketamine-assisted psychotherapy (KAP) at Novamind, and their combined efforts in educating and training future KAP therapists and clinicians – a need they feel is going to become increasingly urgent as ketamine becomes more mainstream. To meet the challenge of scaling accessibility of psychedelic therapies, Novamind recently combined forces with Numinus Wellness, creating a platform and standard of mental health care within psychedelic therapy.
Robison and Thayer discuss the different ketamine dosing modalities and purpose for each; the ketamine sessions Novamind provides for frontline healthcare workers (called 'Frontline KAP' or FKAP); how difficulties in emotion-processing are often at the heart of mental health struggles; and how ketamine can help loosen emotional binding, allowing greater access to them. They also discuss current clinical trials on LSD for anxiety and alcoholism; how ketamine can be used for therapist burnout; the challenge of long LSD sessions and therapist stamina; the benefits of group ketamine sessions; the concept of combining ketamine with other therapeutic modalities (or substances); and the power of stepping aside and allowing the inner healer to take over.
Notable Quotes
"Difficulties in emotion processing are often at the heart of many mental health struggles. And if we can support the clients in developing skills and confidence in moving towards their emotions, and leverage the power of the corrective experience, the healing power of caregivers, [and] supporting them with emotion coaching skills, then we're wrapping the client in this really powerful therapeutic healing environment and leveraging ketamine as a catalyst." -Reid
"People will tend toward self-actualization and transcendence if you give them the environment to do so. To be well is not something we have to teach people to do, it's something that they can remember how to do. It's in them. If we can help them peel away the negative programming and conditioning and trauma and all that stuff, they'll find their way to health and healing." -Steve
"To me, it makes complete sense to use something like LSD for anxiety because what we think perpetuates something like generalized anxiety is what Steve Hayes of ACT might call 'experiential avoidance'; that we don't want to feel these intense feelings of fear or embarrassment or rejection or whatever it is, so we worry chronically, we get addicted to worry itself, [and that] keeps us safe from having to do scary stuff. And the LSD experience is just (for a lot of people) going to crack that open and give you an opportunity to face your fears, so to speak. It's like exposure therapy on psychedelic steroids." -Steve
Links
Psychedelics Today: Numinus Wellness to Acquire Novamind: An Interview with Numinus Co-Founder and CEO, Payton Nyquvest
Psychedelic Therapy Frontiers podcast
Psychedelic Therapy Frontiers podcast: Kyle Buller from Psychedelics Today on NDEs, breathwork, & training psychedelic therapists
Foundations of KAP Training Course from Cedar Psychiatry
MAPS MDMA Therapy Training Program
Novamind.ca: Frontline KAP Group Sessions for Health Care Workers
Sustained Subjective Benefits of LSD for the Treatment of End-of-Life Anxiety: Clinical Study by Dr. Peter Gasser
Wholeness.com: Dr. Scott Shannon
Psychedelics Today: PT302 – Dr. Adele Lafrance – Vital Psychedelic Conversations
Psychedelics Today: PT300 – Dr. Richard C. Schwartz – Vital Psychedelic Conversations
About Dr. Reid Robison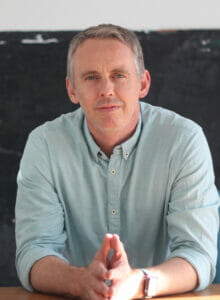 Dr. Reid Robison is a board-certified psychiatrist and Chief Medical Officer at Novamind. He is adjunct faculty at the University of Utah, founder of the Polizzi Free Clinic, co-founder of Cedar Psychiatry, the medical director for the Center for Change, and was voted Best Psychiatrist in Utah in 2020. Over the past decade, Dr. Robison has led over 200 clinical trials in neuropsychiatry. Notably, he served as Coordinating Investigator for the Multidisciplinary Association for Psychedelic Studies (MAPS) MDMA-assisted psychotherapy study of eating disorders. As an early adopter and researcher of ketamine in psychiatry, Dr. Robison led a pivotal IV ketamine study for treatment-resistant depression by Janssen, leading to FDA approval of Spravato™. Dr. Robison is also the co-host of the Psychedelic Therapy Frontiers podcast.

About Steve Thayer, Ph.D.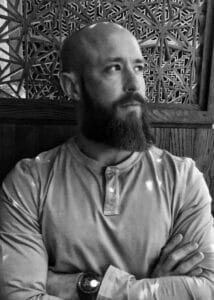 Dr. Steve Thayer is a clinical psychologist and Clinical Director of Education & Training at Novamind. As a USAF military veteran, Dr. Thayer maintains his commitment to serving the veteran and first responder community through his position as the Executive Director of Therapeutic Operations for the World Voice Project. At Novamind, Dr. Thayer conducts and provides training in ketamine-assisted psychotherapy. He serves as Lead Therapist on several clinical trial studies involving psychedelic medicine. Dr. Thayer is also the co-host of the Psychedelic Therapy Frontiers podcast.


Support the show!