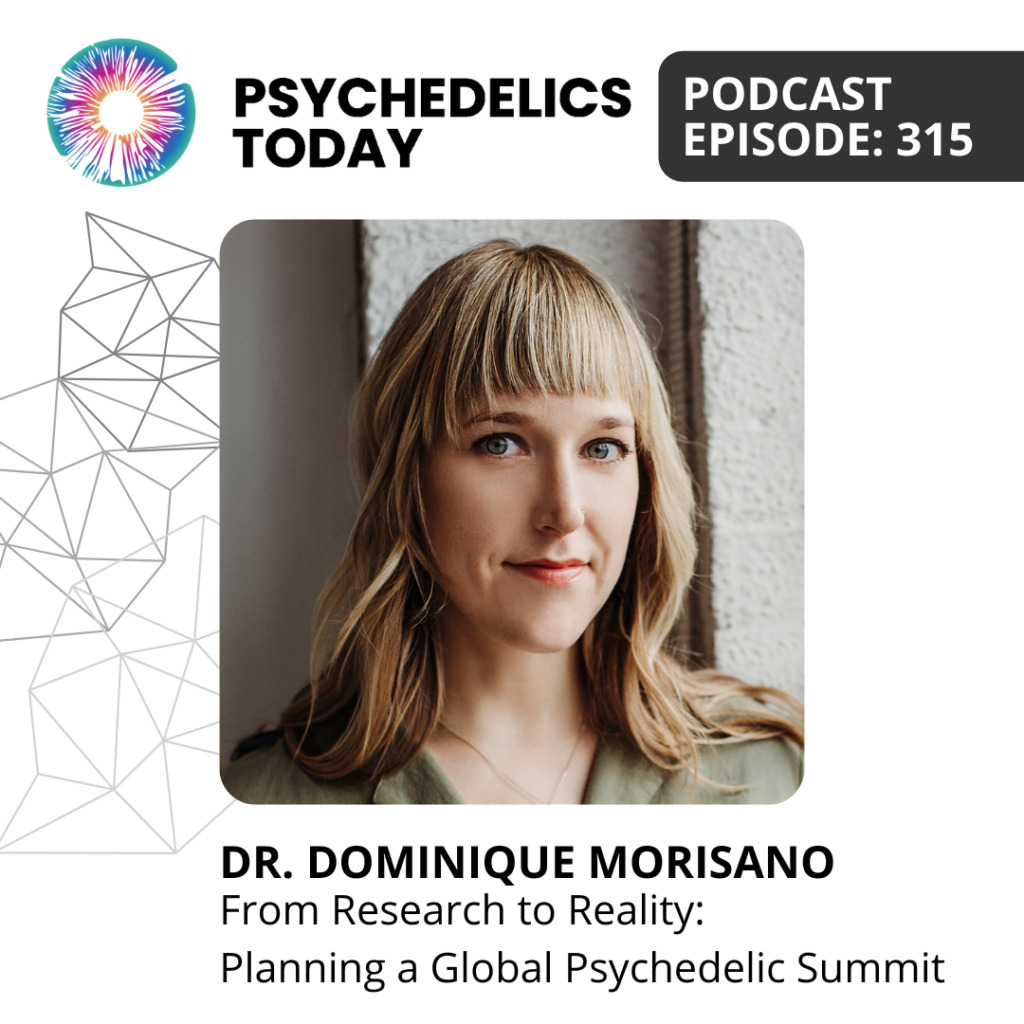 Research
PT315 – Dr. Dominique Morisano – From Research to Reality: Planning a Global Psychedelic Summit
May 3, 2022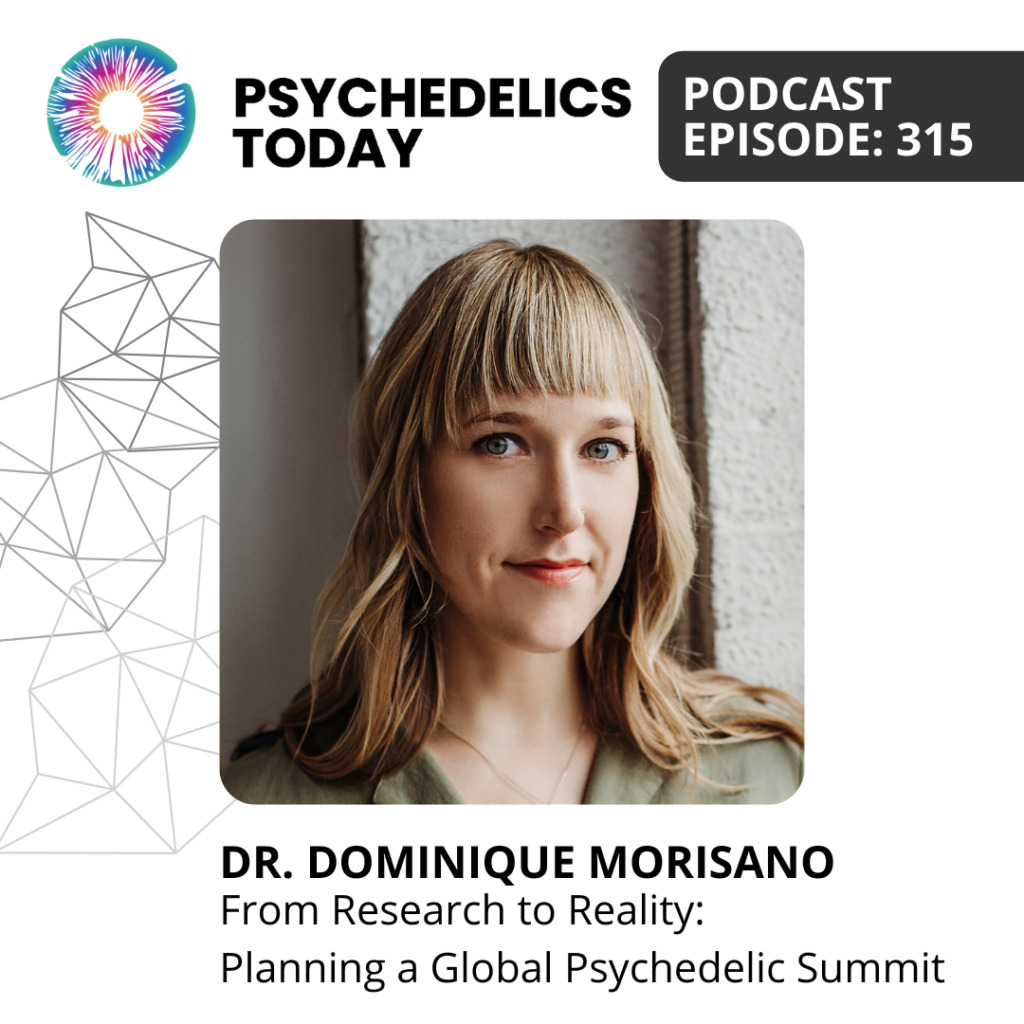 Subscribe
Share
In this episode of the podcast, David interviews Dr. Dominique Morisano: clinical psychologist, professor, researcher, and Co-Founder of the upcoming non-profit conference, "From Research to Reality: Global Summit on Psychedelic-Assisted Therapies and Medicine."
Morisano was researching the small percentage of people who experience negative effects from cannabis dependence, but in 2013, her boss retired to pursue ayahuasca research around the same time she was reading Michael Pollan's How to Change Your Mind, and she wondered: Is there a tangible future here? She discusses the emergence of psychedelic medicine and the importance of reciprocity and inclusivity, pointing out how we often lump very different traditions together under the umbrella of "Indigenous." 
Three years in the making and planned as a one-time event, she considers the "From Research to Reality" conference to be a state of the union of the field of psychedelic science, where people from all fields in psychedelia will meet and discuss what we know, what the future could look like, and how we can get there. Each presentation was submitted and reviewed by a committee of peers, and will largely feature new research. The conference takes place May 27th to May 29th in Toronto, and a virtual option is available, with a special "Saturday night special" featuring David Nutt, Rick Doblin, Monnica Williams, and others. Check out the website for more details!
Notable Quotes
"We can't just pick and choose what we want to gain from Indigenous knowledge. It has to be gifted to us. It has to be given freely. And if people want to incorporate Indigenous practices into their modern Western clinical practice, I think it should be done in consultation with multiple folks across different groups of different nations, and done with reciprocity in mind."
"One person can't speak for everybody. Three people can't speak for everybody. 10 people can't speak for everybody. But the more we listen to different perspectives of people coming from different nations, the more we will learn. And we includes everybody. It's not just like we're in one group and they're in another group, it's like we're all having conversation together, hopefully learning from each other." 
"This is a place where everybody's going to come together – government, regulators, policymakers, traditional medicine providers, neuroscientists, clinical practitioners; they're going to all come together for the conversation. It's a single track event, so there's not going to be: 'The neuroscientists are going to that room, the clinical people are going to that room.' It's like: No, everybody's in the same room at the same time, listening to all the same stuff, and they're going to learn from each other. That's the idea. We're going to learn from each other so that when we're making decisions moving forward about what works best for people and for us, we're going to have a lot of different viewpoints in the conversation."
Links
Fromresearchtoreality.com: Global Summit on Psychedelic-Assisted Therapies and Medicine
How to Change Your Mind: What the New Science of Psychedelics Teaches Us about Consciousness, Dying, Addiction, Depression, and Transcendence, by Michael Pollan
Pubmed: Protocol for Outcome Evaluation of Ayahuasca-Assisted Addiction Treatment: The Case of Takiwasi Center
Mentalhealthcommission.ca: Mental Health Commission of Canada
CCSA.ca: Canadian Centre on Substance Use and Addiction
CAMH.ca: The Centre for Addiction and Mental Health
Psychedeliceducationcenter.com: Ketamine and Trauma Treatment Series
About Dr. Dominique Morisano, CPsych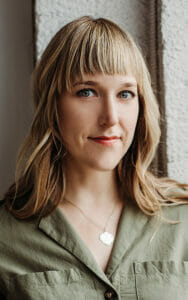 Dominique Morisano, Ph.D., CPsych, is a clinical psychologist, professor, and researcher. She holds academic appointments at the Centre for Addiction and Mental Health (Collaborator Scientist), University of Ottawa/University of Toronto (Adjunct Professor), and Erasmus University Rotterdam (Visiting Scholar). She has completed extensive training in psychedelic-assisted psychotherapies including the CIIS Certificate in Psychedelic Assisted Therapies and Research, as well as training from MAPS (MDMA), Compass (psilocybin), Polaris, and the Ketamine Training Center. She is a Special Advisor at Field Trip Health, where she was previously Chief Psychologist (USA) and VP of Therapeutic Growth and Innovation. She currently runs a trauma/addiction focused private practice in Toronto and NYC and is a consultant for several companies in the psychedelic-therapies space. She is a co-founder of the upcoming non-profit conference From Research to Reality: Global Summit on Psychedelic-Assisted Therapies and Medicine.

---


Support the show!