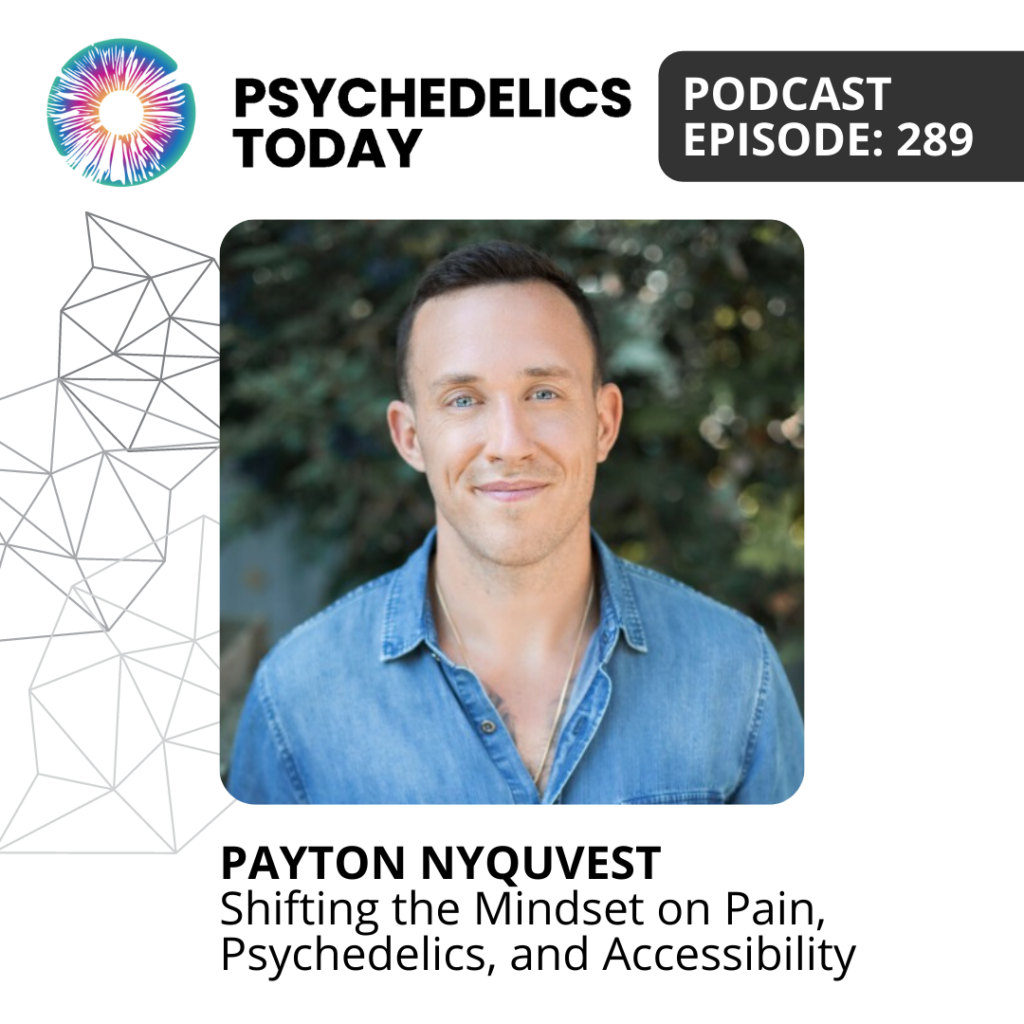 Health
PT289 – Payton Nyquvest – Shifting the Mindset on Pain, Psychedelics, and Accessibility
February 1, 2022
In this episode of the podcast, Joe sits down with Co-Founder and CEO of Numinus, Payton Nyquvest, this time for a full episode (you may remember that he had a brief segment in Solidarity Friday #86).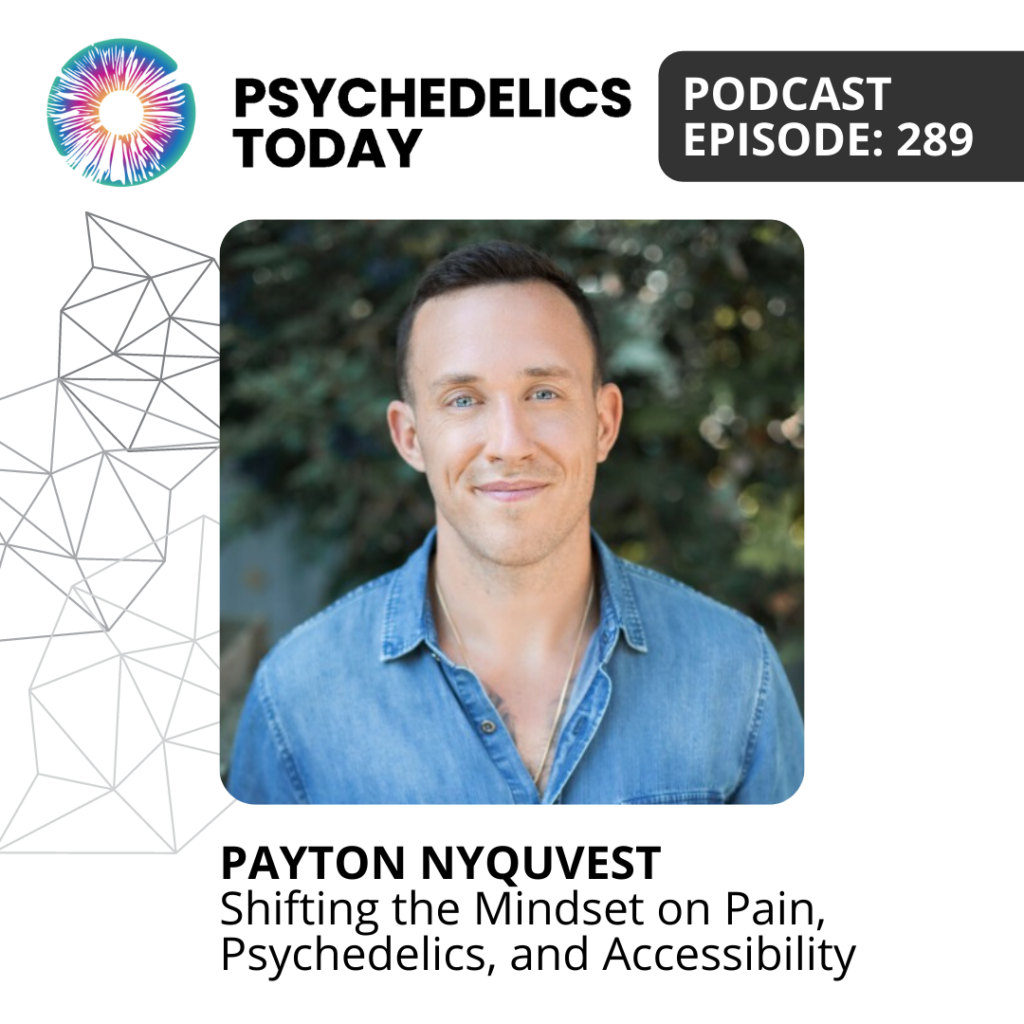 Subscribe
Share
In this episode of the podcast, Joe sits down with Co-Founder and CEO of Numinus, Payton Nyquvest, this time for a full episode (you may remember that he had a brief segment in Solidarity Friday #86).
Nyquvest tells the story of how ayahuasca became the cure for his chronic pain, and discusses pain in general and how we deal with it: how people so often fall into a box where their diagnosis becomes their identity, and how so much of healthcare is about alleviating the symptoms but never getting to the root cause.
He talks about how Numinus came about; how Health Canada's Special Access Program could be huge towards more legalization; his concerns with the rush to ketamine and virtual therapy; patents and Compass Pathways; the importance of a safe container and community; and the need for a shift in how we view psychedelics and self work, from something we view as a last ditch resort to something we treat more as regular preventative tune-ups or check-ins.
Numinus is working with MAPS in their Phase 3 MDMA for PTSD study, and due to a license amendment by Health Canada that now allows them to produce a product from natural fungi, they have just produced what may be the first legal psilocybin mushroom since the 1970s.
Notable Quotes
"[I] saw this possibility [that] someone, through shifting their mental health and mental state, could greatly become a better version of themselves. And so, in my mid-to-late teens, became very, very passionate about mental health and my own mental health, and the intersection of mental health [and] physical health, and the recognition that you can't compartmentalize the two. They're all part of the same thing."
"If you look at AA for example, there's not a city on the planet I think that you could go to where you don't find an AA community. And while certainly all these communities have their strengths and weaknesses, it really shows that with a really, really strong community, you can really help facilitate a lot of healing. …While the psychedelic experience is important, the integration and ongoing support and community is, I would argue, as important or more so."

"I encourage everybody to read the results from the MAPS Phase 3 work, which is probably, I would argue, the most astounding clinical data we have on psychedelics for treatment-resistant PTSD, which, for anybody who doesn't know; treatment-resistant PTSD is– this is a population of people who have tried every other treatment and have failed. Over 80% of people who went through the MDMA protocol saw a significant reduction in their symptoms and 67% actually no longer met the PTSD criteria after three treatments. That's a cure for treatment-resistant PTSD, which is just an astounding thing to be able to say."
Links
Psychedelics Today: PTSF86 – Ayahuasca, Chronic Pain, and Legal Psilocybin, with Payton Nyquvest of Numinus
Psychedelics Today: PT259 – Dr. Devon Christie and Will Siu, MD, DPhil – The Mind-Body Connection, MDMA, and Chronic Pain
Numinus.com Numinus and MAPS Public Benefit Corporation announce collaboration agreement to seek approval of MDMA-assisted psychotherapy for PTSD single-arm, open-label trial
Psilocybinalpha.com: Numinus Wellness Commends Health Canada on Special Access Programme Amendments to Restore Potential Access to Psychedelic Medicines
Compasspathways.com: COMPASS Pathways announces positive topline results from groundbreaking phase IIb trial of investigational COMP360 psilocybin therapy for treatment-resistant depression
Maps.org: MAPS' Phase 3 Trial of MDMA-Assisted Therapy for PTSD Achieves Successful Results for Patients with Severe, Chronic PTSD
Yahoo.com: Goldman Sachs asks in biotech research report: 'Is curing patients a sustainable business model?'
The End of Alzheimer's: The First Program to Prevent and Reverse Cognitive Decline, by Dale Bredesen
"Eyes on Oregon" YouTube Playlist
Psychedelicmedicinecoalition.org
About Payton Nyquvest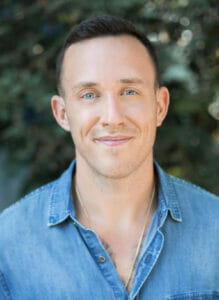 Payton Nyquvest is the Founder, Chair & Chief Executive Officer of Numinus, a company that empowers people to heal and be well through the development and delivery of innovative mental health care and access to safe, evidence-based psychedelic-assisted therapies. He has a deep understanding of the psychedelic industry from its infancy, driven by life-saving personal experiences with multiple therapy modalities. Additionally, Payton has deep business leadership experience, particularly in the finance sector, and is a recognized innovator and visionary in mental health care. At Numinus, he guides teams leading strategy, innovation, research and clinic network expansion, and supports the marketing and capital markets functions. He is responsible for raising more than $70 million for Numinus in the past year, and is quoted widely in media such as CTV, Forbes and the New York Times. In addition, he brings more than 15 years working in finance, investment and retail banking with some of Canada's leading independent investment firms, including Jordan Capital Markets, Canaccord Financial and Mackie Research Capital. In these and other roles, he has raised more than $100 million for a variety of small cap companies.
Instagram: @paytonnyquvest / @numinusinc
Twitter: @paytonnyquvest / @NuminusWellness
Linkedin: PaytonNyquvest / NuminusWellness
Facebook: NuminusWellness
---


Support the show!