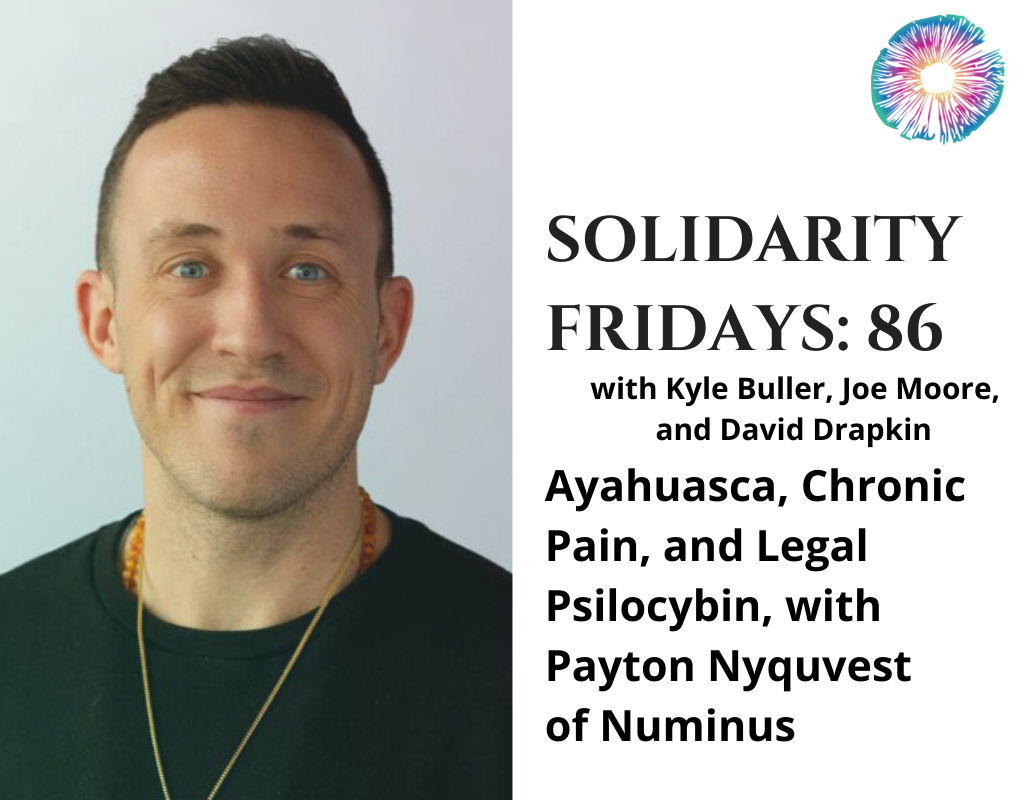 Culture
PTSF86 – Ayahuasca, Chronic Pain, and Legal Psilocybin, with Payton Nyquvest of Numinus
November 26, 2021
In this week's Solidarity Fridays episode, we have another split podcast, with side A bringing you a short PTSF check-in from Joe and Kyle, and side B featuring an in-person interview recorded at Wonderland with Numinus Co-founder and CEO, Payton Nyquvest.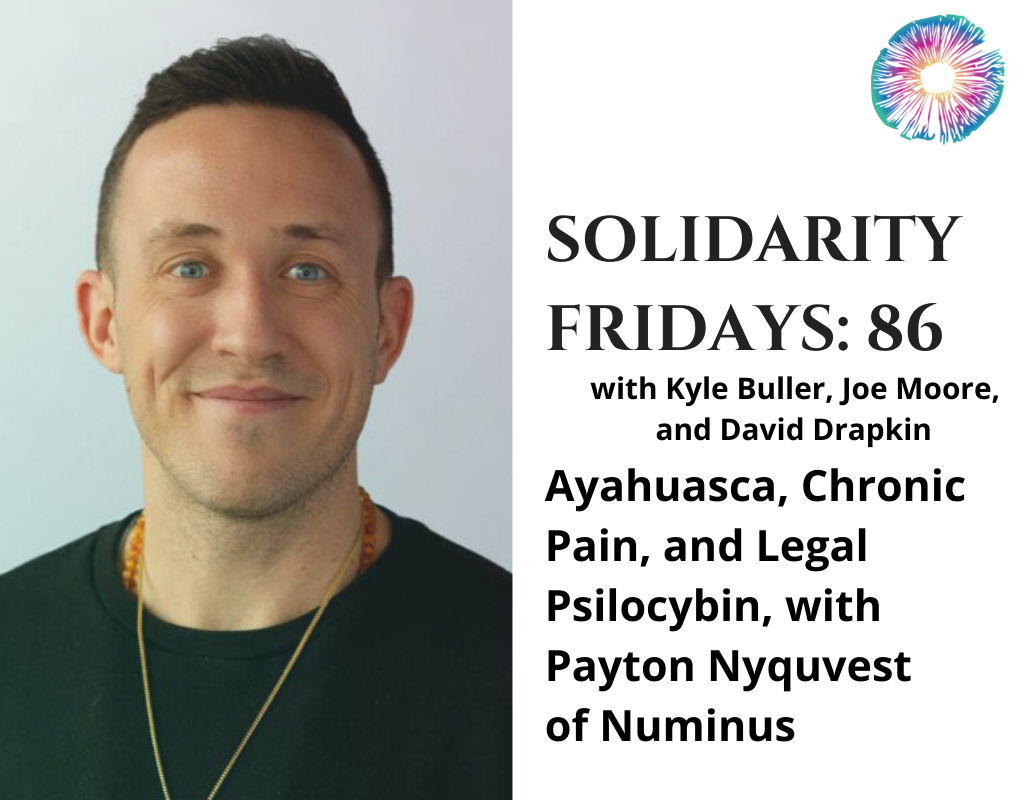 Subscribe
Share
In this week's Solidarity Fridays episode, we have another split podcast, with side A bringing you a short PTSF check-in from Joe and Kyle, and side B featuring an in-person interview recorded at Wonderland with Numinus Co-founder and CEO, Payton Nyquvest.
Joe and Kyle first talk about upcoming courses (and possibly an in-person pop-up in Breckenridge?), Wonderland, Covid, and whether or not psychedelics are in an "ivory tower," as Dr. Alex Belser, Chief Clinical Officer of Cybin, suggests they are. And they discuss Mike Tyson: his insistence on saying "toad," his relationship to Gerry Sandoval, and the dangers of celebrities promoting the further endangerment of such highly threatened species.
Then we go back to Miami where Joe and David speak with Payton Nyquvest of Numinus, a company with two major pieces: ketamine-assisted psychotherapy and a clinical platform offered through Numinus Health, and Numinus Biosciences; which recently produced the first legal psilocybin product derived from natural psilocybin-producing mushrooms. He discusses how his mother's substance abuse recovery and a trip to an ayahuasca retreat center taught him how to reimagine his chronic pain as a gift, the need for reciprocity, and what the recent Compass Pathways results show us about integration. And he asks an important question we don't often ponder: Why do healthcare providers only offer psychedelics after they've tried everything else? Why not first?
Notable Quotes
"I was in the trauma ward at Lion's Gate Hospital, I booked my flights while I was in the hospital, went home, packed my bags, and got on the plane. I'm hesitant to create an expectation of a panacea or anything like that, but one week with ayahuasca and I never had any chronic pain issues ever again."
"We keep talking about treatment-resistant depression, treatment-resistant anxiety or treatment-resistant PTSD, and the reason why the psychedelic space has seen this re-emergence is there's a huge burden on the healthcare system at the moment, and there's this recognition that psychedelics could take some of that burden off of the healthcare system. So why are we putting psychedelic treatments at the end of a patient's life-cycle? Why should they have to go through this prolonged period of suffering? …Why is it not a standard of care, with curative intent? Put it at the beginning. …If they're safe and effective, why are they not prioritized?"
"When I speak with institutions and stuff like that, they say, 'Wow, you guys really seem to be approaching this from a 3-5 year standpoint, and intentional.' And my response is: 'Who's not?' …Let's not be short-sighted, and recognize [that] a paradigm shift in healthcare is so significant. We haven't seen significant innovation in mental health in 35-40 years. So that's a big shift. …Let's not try and squeeze psychedelics into old paradigms of the pharmaceutical space or something like that. Let's recognize that these are interventions, and where do they fit within the healthcare system?"
Links
From Joe and Kyle's segment:
Psychedelics Today: PT259 – Dr. Devon Christie and Will Siu, MD, DPhil – The Mind-Body Connection, MDMA, and Chronic Pain
Biospace.com: Cybin Awards Grant for Psychedelic Treatment Clinic at Lenox Hill Hospital to Benefit Underserved Communities
Huffpost.com: Mike Tyson Says He Smokes Toad Venom As Much As 3 Times In A Day
Entheonation.com: Bufo Deaths & Fraud Involving Toad "Shamans" Octavio Rettig & Gerry Sandoval (the DMT malpractice link is dead, even on wayback machine, but this explains a lot of it)
From Payton Nyquvest's segment:
Compasspathways.com: COMPASS Pathways announces positive topline results from groundbreaking phase IIb trial of investigational COMP360 psilocybin therapy for treatment-resistant depression
About Payton Nyquvest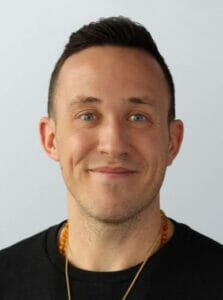 Payton Nyquvest is the Co-founder, Chair & Chief Executive Officer of Numinus, a company that empowers people to heal and be well through the development and delivery of innovative mental health care and access to safe, evidence-based psychedelic-assisted therapies. He has a deep understanding of the psychedelic industry from its infancy, driven by life-saving personal experiences with multiple therapy modalities. At Numinus, he guides teams leading strategy, innovation, research and clinic network expansion, and supports the marketing and capital markets functions. He is responsible for raising more than $70 million for Numinus in the past year, and is quoted widely in media such as CTV, Forbes and the New York Times. In addition, he brings more than 15 years working in finance, investment and retail banking with some of Canada's leading independent investment firms, including Jordan Capital Markets, Canaccord Financial and Mackie Research Capital. In these and other roles, he has raised more than $100 million for a variety of small cap companies.
---


Support the show!