In this episode, Kyle interviews Dr. Devon Christie: Vancouver-based counsellor, instructor, and Therapeutic Services Director for Numinous Wellness Inc., and Will Siu, MD, DPhil: Los Angeles-based Psychiatrist. Both are MAPS-trained in MDMA-assisted psychotherapy and are currently co-investigators on a study investigating MDMA-assisted therapy for fibromyalgia.
They talk about chronic pain: how it overlaps strongly with PTSD, why MDMA is the best candidate for success in treating it, and how we can retrain the brain and shift our relationship in how we experience pain. And they talk about how psychedelics are great tools but also a risk for retraumatization: If the movement for access to these medicines outpaces both the science and the amount of people trained in helping someone work through an experience, could we be creating even more trauma? 
And they discuss the mind-body connection: how implicit memories and lack of touch and reciprocal engagement can lead to a developing brain not learning how to manage pain; the concept of learned response looping, how to complete a survival impulse in an organized way, and the optimal arousal zone; how oppression and religious or cultural judgement changes one's relationship with their body; and how learning more about the fascia could be the key toward understanding how the body's different systems influence each other.
Notable Quotes
"Even in modern medicine, when people get sick, you can almost see this philosophical orientation of: 'The body is not to be trusted; I've been betrayed by my body.' There's a lot of fear people have towards their bodies, which I think is perpetuated in how Western medicine holds things in general (not necessarily intentionally, but through the legacy of time), whereas in my post-graduate learnings and forays into somatics and trauma and functional medicine, it's like: Actually, the mind-body split is false, and every single moment, my felt experience is informing my cognitive processes and my thoughts and vice-versa. And so I think where this then brings us, in terms of pain management, is needing to really acknowledge this as true and start to really empower people back into trusting the wisdom of their bodies." -Devon

"In my first intramuscular ketamine experience, I sat in my Doctor's office and I was doing all these different movements, which, at the time I didn't know what they were, but they were different yoga poses (yoga is nothing I've ever been into). But I was able to do [them] and flex and be more supple in so many different ways during my ketamine session, and that made very little sense to me at the time. …I wonder if ketamine- it's so physically dissociative and it's so unique compared to the other psychedelics- is it almost like opening up and loosening the unconscious of the fascia itself, and is that why we're able to move and dance and flow from a physical nature much more differently than with other psychedelics?" -Will
"One of the things that we know in healing chronic pain is that we need to help people reconceptualize pain, and perhaps pain, instead of being this big, bad, awful thing that's happened that I have to live with; well, what if pain had a voice? What would it be saying? If our body-mind is intelligent, then what is this manifestation of physical pain about? And to get curious about that and to then be able to explore it and with the help of psychedelics …there's tremendous opportunity to really shift our internal relationship, not only in how we think about it, but truly in how we experience ourselves." -Devon
"When we really shift our attitude and we have a very powerful emotional experience in terms of maybe reconceptualizing who we think we are [or] our relationship to our pain, and that has a very positive emotional valence, then there's this opportunity that that's really going to stay with us. If a traumatic experience can have such a lasting impact on us, well, why not also an extremely positive experience, and one that's shared relationally, where we're witnessed and there's connection?" -Devon
Links
Psychedelicsomaticpsychotherapy.com
Facebook.com/DrDevonChristieMD
Psychedelics Today: Exploring Race-Based Traumatic Stress and MDMA-Assisted Psychotherapy – Dr. Monnica Williams and Dr. Will Siu
UC San Diego- Psychedelics and Health Research Initiative
About Dr. Devon Christie and Will Siu, MD, DPhil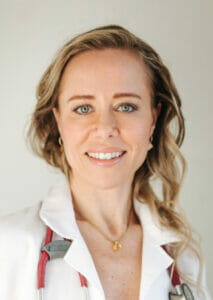 Dr. Devon Christie, MD, is a clinical instructor with the UBC Department of Medicine and has a focused practice in chronic pain. She is a Registered Counsellor emphasizing Relational Somatic Therapy for trauma, and a certified Mindfulness Based Stress Reduction teacher (UCSD) and Interpersonal Mindfulness teacher (UMass). She is trained to deliver both MDMA-assisted therapy for PTSD (MAPS USA) and ketamine-assisted psychotherapy. She is passionate about educating future psychedelic therapists on trauma-informed, relational somatic skills and is co-founder of the Psychedelic Somatic Psychotherapy training program. She also teaches for the California Institute of Integral Studies (CIIS) Certificate Program in Psychedelic Therapy and Research, the Integrative Psychiatry Institute Certificate Program in Psychedelic Assisted Therapy, and the ONCA Foundation Psychedelic Therapy program. She is currently Principal Investigator and study therapist for a Canadian MAPS-sponsored open-label compassionate access study investigating MDMA-assisted therapy for PTSD, co-investigator on a study investigating MDMA-assisted therapy for fibromyalgia, and is the Medical and Therapeutic Services Director with Numinus Wellness Inc.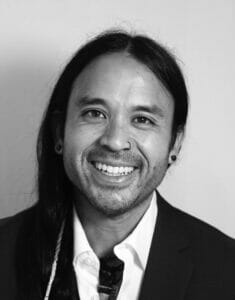 Will Siu, MD, DPhil, completed medical and graduate school at UCLA and the University of Oxford, respectively, before training as a psychiatrist at Harvard Medical School. He remained on the faculty at Harvard for two years prior to moving to New York City to further pursue his interest in psychedelic medicine as a practitioner and public advocate. Will is an advisor to Bexson Biomedical and People Science. He, along with Devon Christie, MD, and People Science, is preparing a pilot research study for MDMA-assisted psychotherapy for fibromyalgia. Will has been trained by MAPS to provide MDMA-assisted therapy and maintains a private practice in Los Angeles. He teaches and supervises therapists and psychiatrists as part of his clinical practice.
---


Support the show!