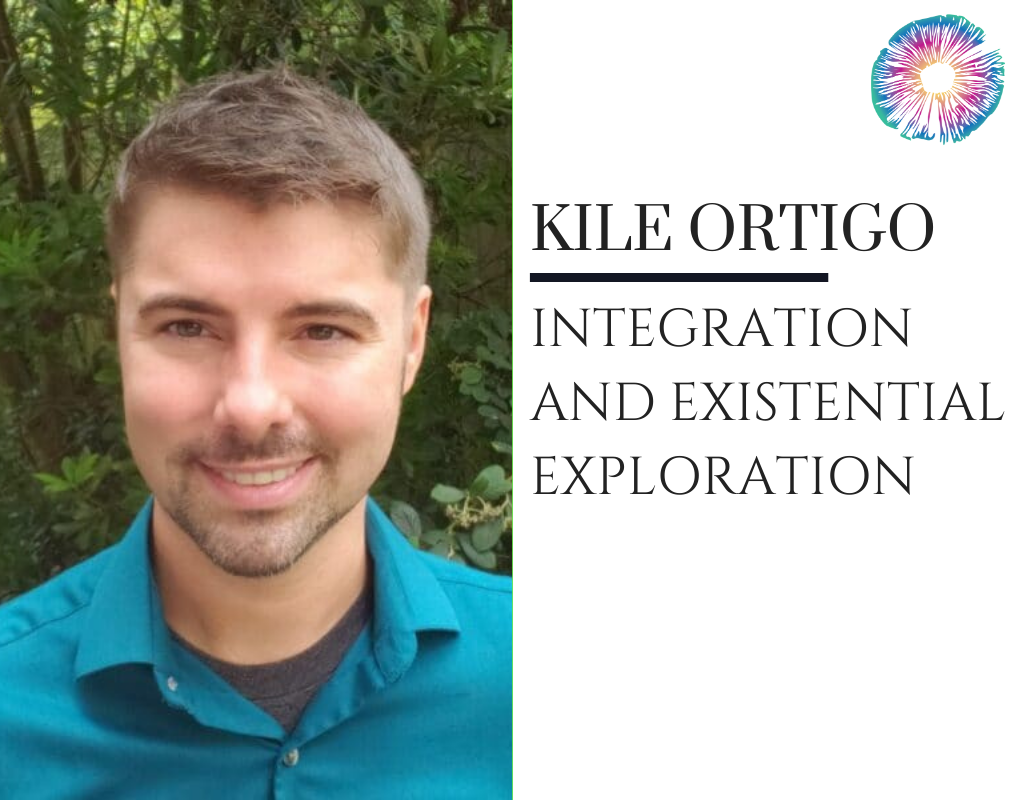 In this episode, Joe and Kyle interview Palo Alto-based Ph.D., author, clinical psychologist, and "integration specialist," Kile Ortigo.
From what he's learned at his time at the Grady Trauma Project, the National Center for PTSD, VA work, hospice work, and his own practice, he talks about the flaws of active intervention models of therapy and why what can be most healing for someone is often just letting them be and bearing witness to their experience. And he talks about burnout in healthcare, secondary trauma, common factors that help in all therapy techniques, Jung, "Altered States," and what we might derive from the popularity of Marvel movies.
And he talks about his book, Beyond the Narrow Life: A Guide For Psychedelic Integration and Existential Exploration, and integration: what it actually means, the basics of how he works with clients, if it'd be possible to create some sort of integration measurement, the importance of being flexible when intention-setting, how the psychedelic journey relates to Campbells' idea of the hero's journey, and the importance of movies like "Joker."
Notable Quotes
"I think that's one of the downsides of working in any sort of big, large, complex system- is that the metrics that you're being evaluated on are how many patients you're seeing a day or a week, not necessarily: are they improving?"
"We need to loosen our attachments on active interventions sometimes and realize that just bearing witness- being present in a mental way can be what's most healing." 
"Mythology is being created, I would say, at a very rapid pace these days, and it's being communicated in a much higher scale. And that's primarily through our science fiction, I think, because it's previewing some of these challenges that are here right now and we knew they were coming, but we haven't been paying attention to them and we need to. 'Black Mirror' is important."
"There have always been multiple stories that need to be told, including counter stories to our dominant narratives (our hero's journey). And that's why a film like 'Joker' from last year was so incredibly important. We needed to hear the story of the shadow and why we need to pay attention to the shadow, and not from a place of judgment or antagonism, but of compassion."
Links
Beyond the Narrow Life: A Guide For Psychedelic Integration and Existential Exploration, by Kile M. Ortigo, Ph.D.
Psychedelics Today: PTSF 34 (with Craig Heacock)
---
About Kile Ortigo
Kile M. Ortigo, Ph.D., is an award-winning clinical psychologist and founder of the Center for Existential Exploration, which supports people exploring profound questions about identity, meaning, life transitions, and psychospiritual development. He also serves on advisory boards of Psychedelic Support, an online training and clinician directory for legal, psychedelic-informed care, and Project New Day, a non-profit organization providing harm reduction resources for people using psychedelics in their addiction recovery process. He received his PhD from Emory University and is a certified psychedelic therapist trained at CIIS and mentored by Dr. Bill Richards (who wrote the foreword to his second book, Beyond the Narrow Life). For several years, Dr. Ortigo worked at the National Center for PTSD (NC-PTSD) where he collaborated on technology development and implementation projects, ranging from apps like Mindfulness Coach to online programs like webSTAIR. With colleagues at NC-PTSD, NYU, and Harvard, Dr. Ortigo coauthored Treating Survivors of Child Abuse & Interpersonal Trauma: STAIR Narrative Therapy (2nd Edition), which was released in June 2020.


Support the show