By Thomas Buonomo
In February 2020, Israel treated its first PTSD patients in Phase 3 trials with MDMA-assisted psychotherapy. The trials are part of a research initiative conducted in partnership with the US-based Multidisciplinary Association for Psychedelic Studies (MAPS), encompassing 15 sites in the US, Canada, and Israel, that is expected to conclude in the fourth quarter of 2021, in anticipation of receiving full regulatory approval.
The first randomized controlled trial of MDMA, the results of which were published in 2010, achieved an incredible 83% success rate in alleviating symptoms of PTSD, sustained over the 3.5-year duration of the study. More recent studies have demonstrated such significantly higher therapeutic results with MDMA relative to FDA-approved drugs for PTSD that in 2017, the FDA granted it a breakthrough therapy designation (BTD).
In 2019, Bella Ben Gershon, director of the Israeli Ministry of Health's Psychological Trauma Unit, reported a 68% success rate for clinical trial patients whose PTSD symptoms were resistant to more conventional forms of treatment.
Considering the role of post-traumatic stress in exacerbating and perpetuating conflict, one way the US could improve its prospects for achieving a sustainable set of interdependent diplomatic agreements addressing security concerns in the Middle East would be to lead a Middle East science diplomacy initiative including Israel, Iran, and the Arab states.
A highly promising area of research to focus regional cooperation on would be the application of psychedelic drugs to the treatment of post-traumatic stress, which, over time, could be applied to countering violent extremism, security sector reform, and conflict resolution.
Political opposition to a US invitation to Iran should be reconsidered in light of decades of scientific cooperation on a broad range of issues between the US and the Soviet Union from the Eisenhower to the Reagan administration. Israel and the UAE's more recent decision to conclude a peace agreement and engage in scientific cooperation, followed by a similar agreement between Israel and Bahrain (despite outstanding policy differences between these countries concerning the Israeli-Palestinian issue) set the stage for regional science diplomacy. Despite persistent enmity between Israel and Iran, Israel's direct offer to the Iranian public to assist in water supply management, though lacking in diplomatic tact, further strengthens the case.
Though its many applications have yet to enter into the mainstream of international relations, psychedelic research based in prestigious Western research institutions such as Johns Hopkins University, New York University, MAPS, Imperial College London, and Beckley Foundation has made great scientific strides since the missteps of the 1960s and subsequent decades of government suppression of research into these highly intriguing substances.
One can envision a future, as close as the next decade or two, in which they become instrumental- not only to the treatment of mental health disorders that established medications and therapeutic techniques have, in many cases (at best) unsatisfactorily managed, but also to resolve some of the most complex problems of international diplomacy. Solving these problems will depend on leaders reconciling with their own trauma and expanding their empathetic and creative problem-solving capacities, all of which psychedelics have the potential to facilitate, depending on the openness of those who are courageous enough to explore them.
This is not such a bold proposition considering the broader historical and current context. Intelligence agencies, including the CIA, researched LSD and other psychedelics beginning in the 1950s (if not earlier) for their potential efficacy in interrogation and covert operations. Illicit drugs such as Captagon are being distributed on the battlefields of Syria to bolster combatants' endurance and fighting resolve.
The highly unstable state of the Middle East and the demonstrated shortcomings of world leaders to engage broadly in effective diplomacy raises the question of why drugs should not be studied in earnest with the aim of applying them to psychological issues related to peace-building and international cooperation. Considering the existential threats to human civilization from cyber and hypersonic nuclear weapons and the callous disregard of world leaders for the destabilization of our planet's climate, this is arguably, more than ever, a moral imperative.
As MAPS' Director of Policy and Advocacy, Natalie Lyla Ginsberg, notes, "For millennia, indigenous communities around the world have used ceremonies and traditions involving plant medicines in the service and protection of intergenerational peace, and some communities continue to use traditional medicine practices for active conflict resolution. For example, in Colombia, councils of indigenous communities are joining together to hold yagé (ayahuasca) ceremonies to bring together those fighting on opposing sides of the civil war."
Anecdotes of deep personal shifts in perspective, healing, and transformation have been documented in American veterans who have explored treatment with ayahuasca for post-traumatic stress- a contributing factor to substance abuse, domestic violence, and suicide.
In addition to ayahuasca and psilocybin mushrooms, there is evidence that natural psychedelics such as ibogaine and 5-MeO-DMT may be able to catalyze healing from post-traumatic stress and related symptoms, as documented in a study published in the scientific journal Chronic Stress in July, 2020.
In an October 2018 segment on treating veterans with the empathogen MDMA, The Economist reported that the VA alone spends approximately $400 million per year on PTSD and other mental health issues. An estimated 8 million Americans suffer from PTSD.
Approximately 900,000 Israelis- 10 percent of the population- also suffer from PTSD, according to Dr. Keren Tzarfaty, MAPS' representative in Israel.
Among the millions of refugees and internally displaced persons of the conflicts of Iraq, Syria, Yemen, and Libya, vast numbers are susceptible to developing PTSD and some are vulnerable to recruitment by militant groups, in part, as a result of their traumatic experiences.
Psychedelics do not offer magic cures to the complex problems ailing our world. They can be used for nefarious and noble purposes and everything in between. As with nuclear power or any technology, it ultimately depends on how one chooses to use them. With wisdom and good intention, they may help us to achieve even deeper diplomatic breakthroughs that have, for so long, eluded us, in great part because they have so challenged our political leaders' empathic capacities.
Additional sources and links
International Journal of Neuropscyhopharmacology: Reviewing the Potential of Psychedelics for the Treatment of PTSD
The National Center for Biotechnology Information: Breakthrough for Trauma Treatment: Safety and Efficacy of MDMA-Assisted Psychotherapy Compared to Paroxetine and Sertraline
NYU Langone Health: Study Pinpoints Five Most Likely Causes of Post-Traumatic Stress in Police Officers
Middle East Policy Council: Iran's Supreme Leader: An Analysis of His Hostility Toward the U.S. and Israel
The Psychedelic Future of the Mind, by Thomas B. Roberts, Ph.D.
Aljazeera: Are magic mushrooms going mainstream?
---
About the Author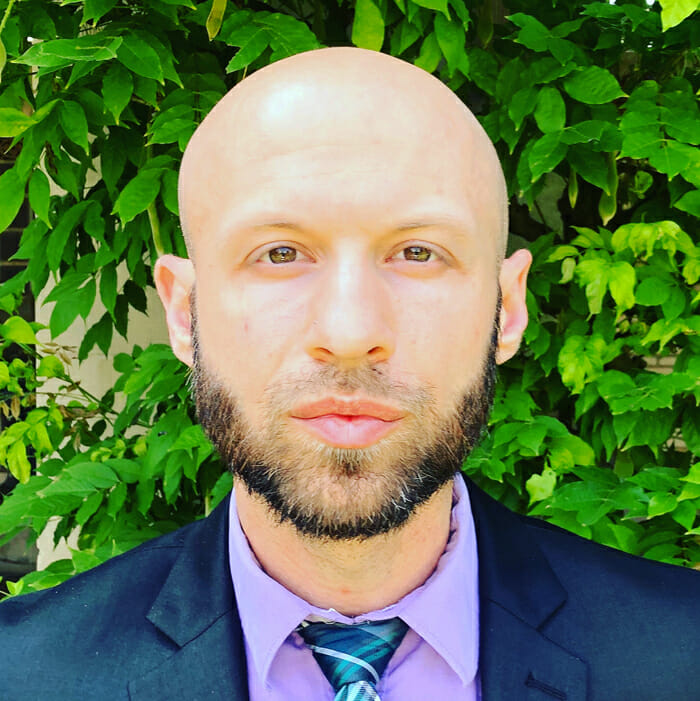 Thomas Buonomo is an independent political consultant with expertise in Middle East affairs. Much of his research over the last decade and a half has focused on how trauma associated with violent conflict can inhibit conflict resolution and, in more recent years, on how psychedelics could help increase the probability of constructive diplomatic outcomes. His writing has been published by Middle East Policy, Atlantic Council, Washington Institute for Near East Policy's Fikra Forum, The Cipher Brief, Securing America's Future Energy (SAFE)'s The Fuse, Cairo Review of Global Affairs, The Daily Star, The National, RealClear Defense, Informed Comment, The Hill, CQ Roll Call, The Humanist, et al.