Lenny Gibson, Ph.D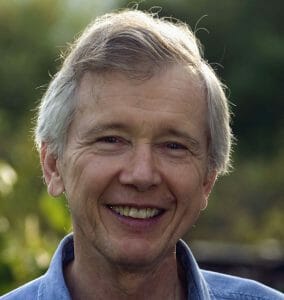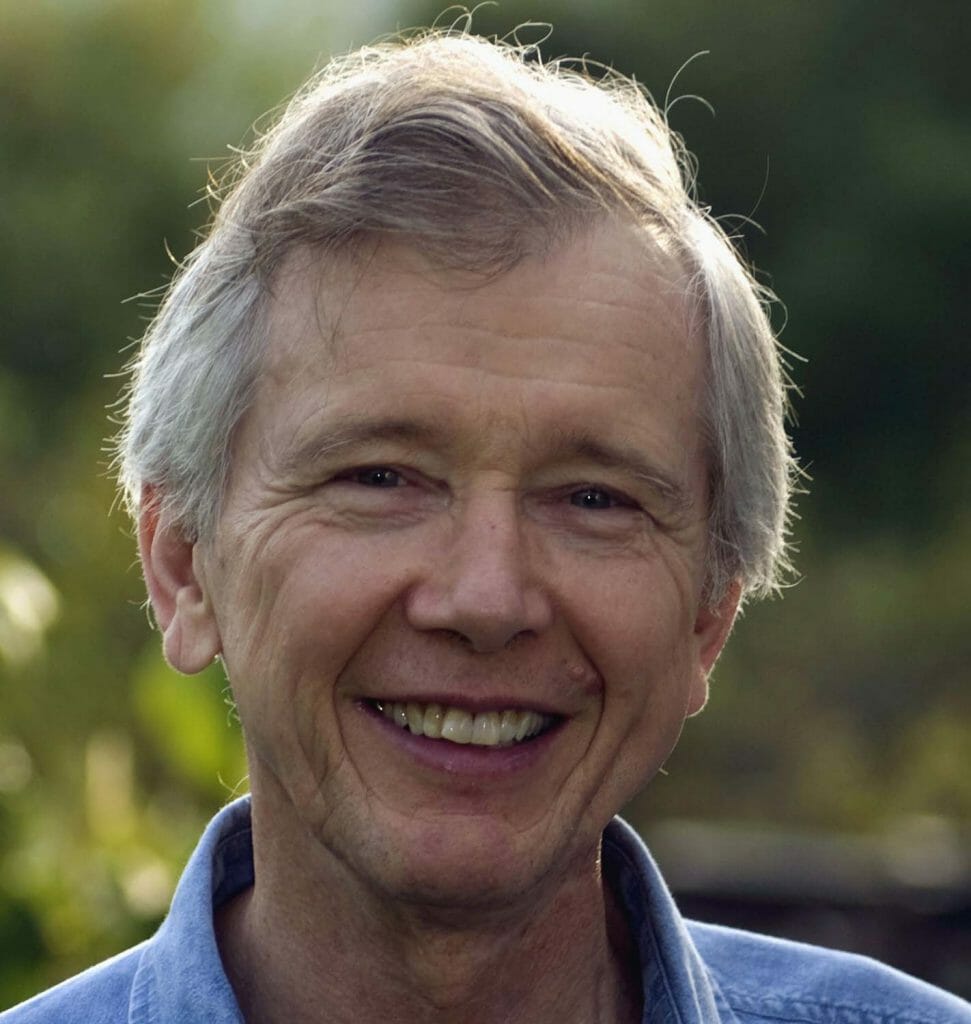 Leonard Gibson, Ph.D., graduated from Williams College and earned doctorates from Claremont Graduate School in philosophy and The University of Texas at Austin in psychology. Lenny has 50 years of experience working with non–ordinary states of consciousness. He has taught at The University of Tulsa and Lesley College and served his clinical psychology internship at the Boston, MA V.A. Hospital. He also taught transpersonal psychology for 20 years at Burlington College. Lenny serves on the board of the Community Health Centers of the Rutland Region in Vermont. A survivor of throat cancer, he facilitates the head and neck cancer support group at Dartmouth Hitchcock Medical Center. He is a past president of the Association of Holotropic Breathwork International.
---
Elizabeth Gibson, M.S.

Elizabeth Gibson, M.S., holds a bachelor's degree in literature and a master's degree in biology from The University of Tulsa. She has completed Herbert Benson's Clinical Training in Mind/Body Medicine at Harvard Medical School. Previously she worked as a consultant at Arthur D. Little, Inc., and Radian Corporation in the areas of environmental protection and food research. She is a writer, editor and homemaker with interests in environmental literacy, yoga, music and gardening. Elizabeth is the editor of Stanislav Grof 's The Ultimate Journey: Consciousness and the Mystery of Death and a contributor to the teaching manual MDMA-Assisted Psychotherapy for the Treatment of Posttraumatic Stress Disorder, both published by the Multidisciplinary Association for Psychedelic Studies. For the past 12 years, she has been responsible for local news for the Town of Pawlet, and from 2008 – 2014 she was the editor of the weekly environment section for the Rutland Herald and Montpelier Times Argus newspapers in Vermont.
Elizabeth and Lenny are Grof–certified Holotropic Breathwork™ facilitators. They have raised their two sons on a hillside at their homestead in Pawlet, Vermont, where they have built a retreat and offered workshops since 1994.
Website – DreamShadow 
---
Matthew Brown, D.O., MBA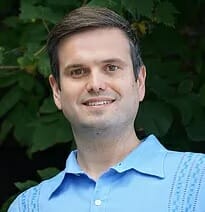 Dr. Brown Specializes in whole health psychiatry. This approach differs from many other practitioners who more and more practice symptomatic management when it comes to mental health. Dr. Brown takes the perspective that the body has the ability to heal itself, but from time to time may need assistance through balancing the things that are important for physical health that are also important from mental health. These include, sleep, diet, exercise, meditative/spiritual practice and cultivating positive social relationships.
Dr. Brown also has a strong command of how to balance vital nutrients in our body with the aid of supplementation to augment traditional psychopharmacological therapies. Dr. Brown's method is aimed primarily at the treatment of Depression and Anxiety as well as other mood disorders and ADHD. Dr. Brown is a specialist in the treatment of OCD specifically and is board certified by the ABPN in both adult as well as child and adolescent psychiatry.
​
---
Kwasi Adusei
Kwasi dedicates his work in the psychedelic movement to altering the stigma in mainstream channels by promoting the science, the healing potential of psychedelics, and civic engagement.
Kwasi is a nurse and a doctoral student at the University at Buffalo, studying to be a Psychiatric Nurse Practitioner. He is the founder of the Psychedelic Society of Western New York and project manager for Psychonauts of the World, an initiative to share meaningful psychedelic stories, with the ultimate goal of publishing them in a book as an avenue to raise money for psychedelic research. He is also one of the administrators for the Global Psychedelic Network, a conglomerate of psychedelic groups and individuals from around the world.
He hopes to use his training and education to become a psychedelic therapist. Born in Ghana and raised in the Bronx, New York, Kwasi hopes to bring psychedelic therapy to communities of color.
---
Malin Vedøy Uthaug, MSc

Malin Vedøy Uthaug, MSc, originally from Bergen, moved to Prague, The Czech Republic, after graduating from high school in her hometown in 2012. After obtaining her dual bachelor's degree in Psychology from University of New York in Prague (UNYP) and Empire State College (ESC) in New York in June 2016, Malin continued with her studies at Maastricht University, The Netherlands. Here, she acquired her master's degree in Psychology with specialization in Health and Social Psychology in the fall of 2017. During her research internship Malin conducted fieldwork investigating the sub-acute and long-term effects of Ayahuasca on affect and cognitive thinking style. This field study was under supervision of Dr. Johannes Ramaekers and Dr. Jordi Riba, and was the starting point of her career as a psychedelic researcher.
After finishing her master's, Malin continued working as a PhD candidate at the department of Neuropsychology and Psychopharmacology (FPN) from fall 2017. Her current doctoral research centers around the continuous investigation of the effects of Ayahuasca in naturalistic settings, and pioneer work on the effects of 5-methoxy-N,N-dimethyltryptamine (5-MeO-DMT) in humans.
Outside of her thesis work, besides being a co-founder of the Norwegian Association for Psychedelic Studies, and a member of the editorial board of the Journal of Psychedelic Studies, Malin is also investigating the effects of Mescaline and Holotropic breathwork. Finally, she is interested in trauma(resolution), and works hard to aid in changing the current treatment modalities available in the west by demonstrating the superiority of Non-ordinary state Psychotherapy (NOSP) through extensive research, (academic) writing and public speaking.
---
Angie Leek, MA, LMFT/ LPC-S-TA, RYT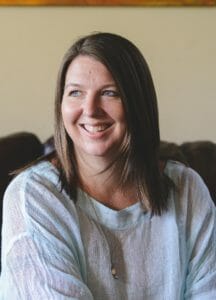 Angie Leek has a bachelor's degree in Human Studies from Warren Wilson College and a Master's degree in Integral Counseling Psychology from the California Institute of Integral Studies. She is a licensed marriage and family therapist, a licensed professional counselor, a clinical supervisor, and a registered yoga teacher. She is licensed in AR, CA, NY and GA. Angie's private practice, Holos Counseling is located in Fayetteville, AR and she also provides services via technology, where legally available. Her practice integrates spirituality into psychology and through this transpersonal lens, she provides spiritually informed psychotherapy, psychedelic integration, and relationship counseling. She enjoys working collaboratively with other complementary healing practitioners and medical professionals for holistic and integrative treatment. She started the Holos foundation for transpersonal healing to raise awareness of transpersonal healing modalities and to help integrate psychedelic-assisted therapy into the heartland region of the country when it becomes legally available. She hopes to raise funds to offset the cost of psychedelic-assisted psychotherapy so that it can be accessible to those in need. Angie's interest in this field was inspired by her own experience with non-ordinary states of consciousness and a deep desire to find another way than the western/allopathic approach to mental health care. She enjoys gardening and spending time with her family and in nature whenever possible.