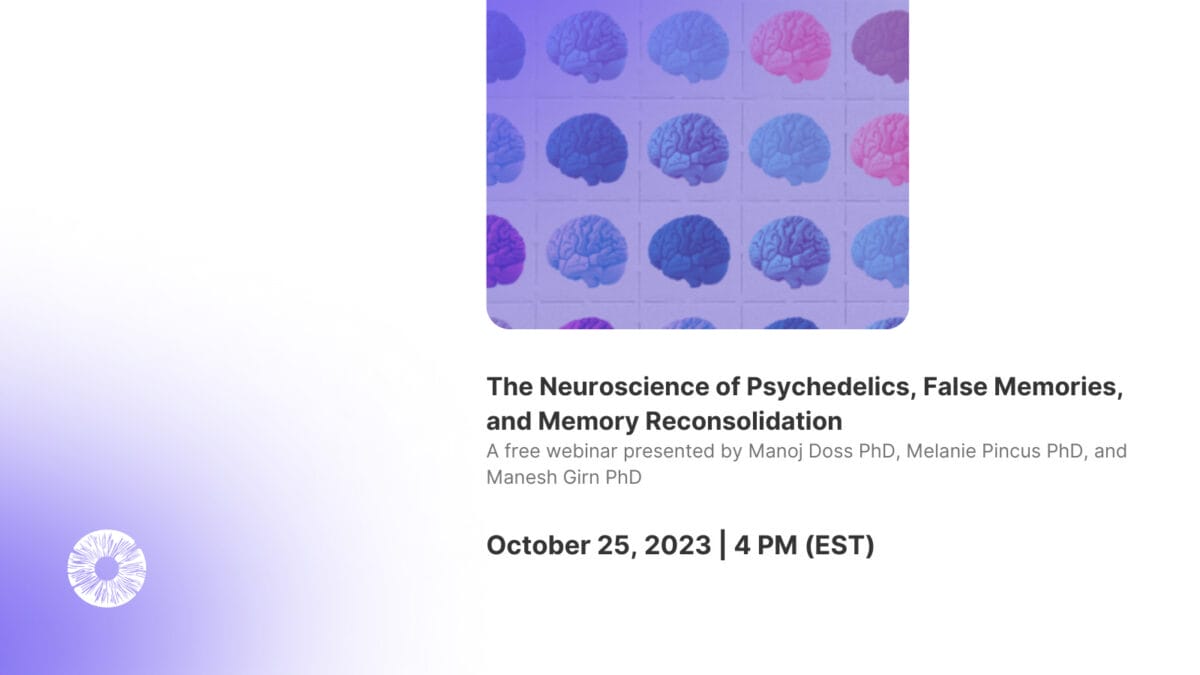 October 25, 2023
The Neuroscience of Psychedelics, False Memories, and Memory Reconsolidation
Date and time
Oct. 25, 2023 - 4 p.m. - 5 p.m. EST
FREE
About This Event
Psychedelics are known for their profound effects on how we experience and think about the world. In the context of psychedelic-assisted psychotherapy, a lot of attention is given to the ability of psychedelics to help us remember and process memories from our past.

It's common for individuals to report vivid reliving's of past experiences, and for that to be a source of personal insight and healing. But can we always trust the memories we seem to remember? Are our insights always accurate or 'correct'? And how are psychedelics impacting the brain to influence the way memories are retrieved and processed?

In this webinar, three psychedelic neuroscientists (Manoj Doss PhD, Melanie Pincus PhD, and Manesh Girn PhD) will draw on the latest findings from psychedelic research to discuss these critical questions.