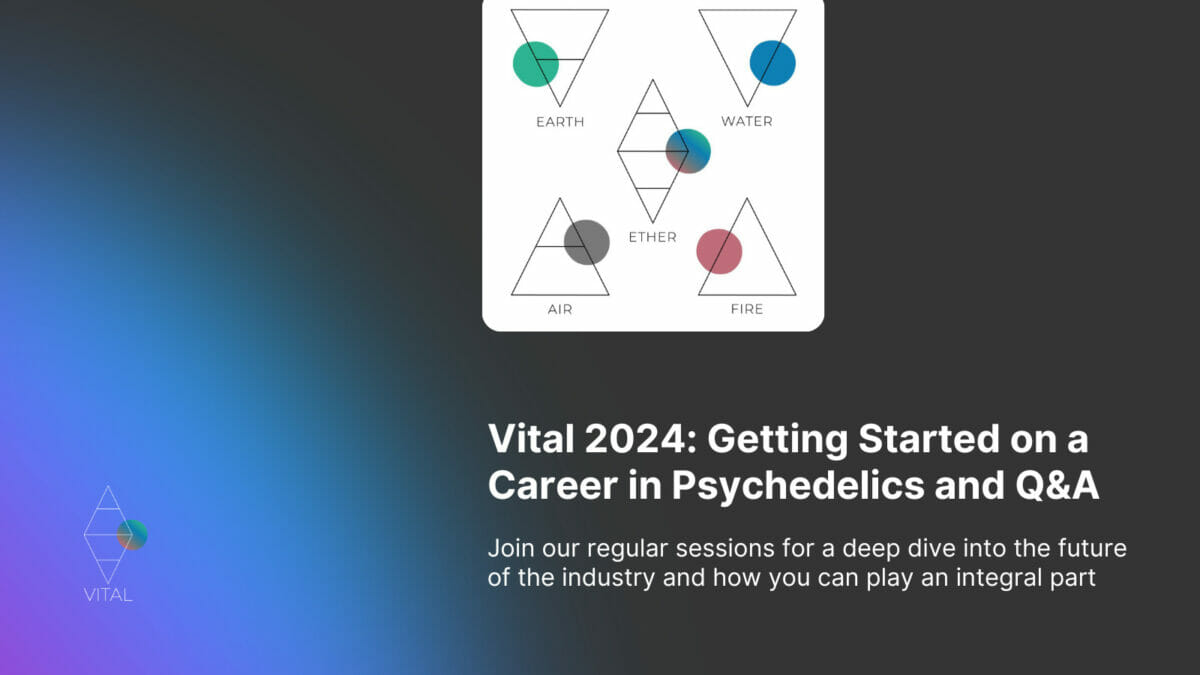 September 14 - December 20, 2023
Vital 2024: Getting Started on a Career in Psychedelics and Q&A
About This Event
Are you looking to level up your offerings in the expanding field of psychedelic-assisted support and want to know how to get there?
Are you considering attending our upcoming cohort of Vital, our 12-month psychedelic training certificate program?
If so, do you have questions before applying?
You're in the right place! We will be hosting live presentations & Q&A's to answer all of your questions to help you feel prepared to sign up for our upcoming course.
More Q&A sessions will be announced soon!
To register, please click on the links below :
Thursday September 28th, 1 — 2 PM EST: Introduction to Psychedelic Therapy and Career Pathways
Wednesday October 11th, 2 — 3 PM EST