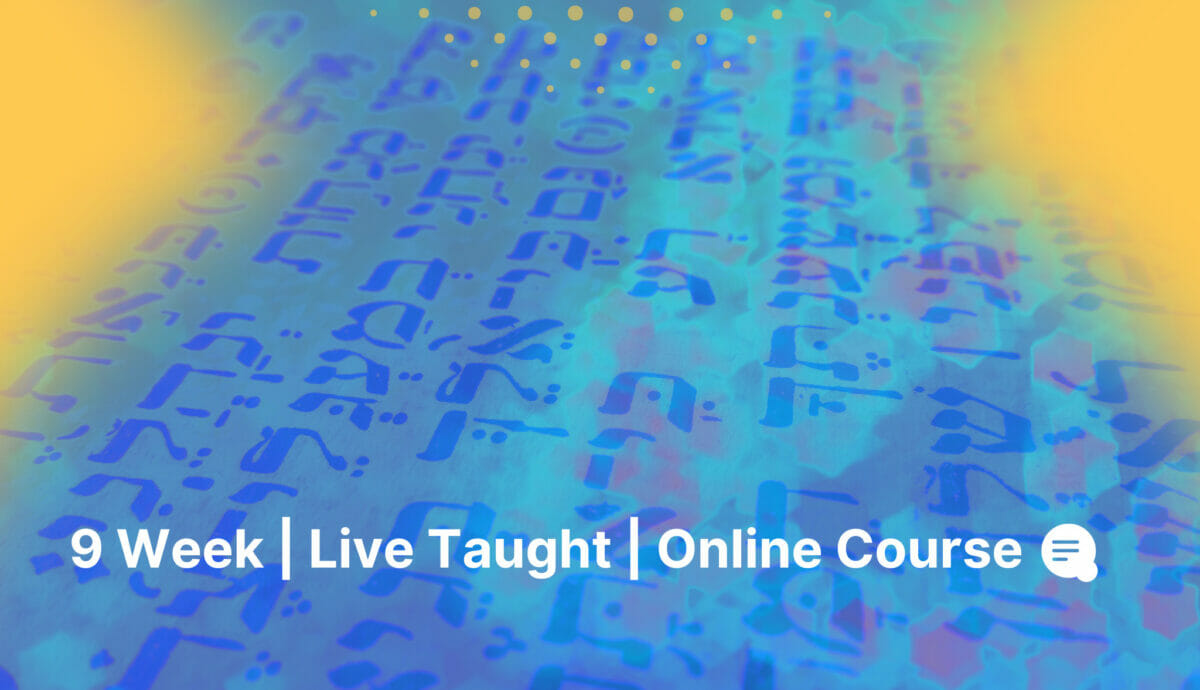 October 10 - December 3, 2023
Navigating Psychedelics: Jewish-Informed Perspectives on Psychedelics
Date and time
Time: 12:00pm EDT - 2:00pm EDT / 7:00pm IST - 9:00pm IST

$818 Early bird - $918 regular price
About This Event
This new course offering by Psychedelics Today merges our best-selling Navigating Psychedelics education library with a new curriculum taught by an amazing teaching team composed of Jewish / Israeli experts.
Throughout 9-weeks, our lead instructor David Drapkin, LCSW, will cover traditional subjects such as Set & Setting, Harm Reduction, Space Holding and Integration, as well as specifically curated topics on the cultural, phenomenological, mystical, and spiritual aspects of Jewish psychedelic use.
A different guest instructor will join David each week to give a brief presentation and engage in open Q&A with students.
Classes are in English and last for 90 minutes. Students are also welcome to stay in the Zoom for another 30 minutes each week to schmooze with other students in either an English or Ivrit breakout group!
Students do not need to be Jewish or Israeli to enroll in this course. The course is open to clinicians and wellness practitioners seeking advanced cultural competence and non-practitioners interested in the intersectionality of psychedelic consciousness/healing with Jewish traditions and contemporary experiential realities.
Navigating Psychedelics Overview:
This course includes our flagship course library from Navigating Psychedelics for Clinicians and Wellness Practitioners – a course specially designed for health and wellness practitioners who want to learn more about psychedelic medicine, wish to integrate psychedelics into their existing practice, and those beginning a new career in the emerging field of psychedelics.
At Psychedelics Today, we have tapped our extensive professional psychedelic network to address the complexities around psychedelic therapy. This course enhances prior knowledge of psychedelics or serves as an introduction to this emerging field of healthcare.
What will I learn?
By enrolling in Navigating Psychedelics, you will be educated on the most up-to-date information on psychedelics, including:
Course Curriculum
Introduction To Psychedelics
In this section, you will learn the etymology of the word "psychedelic" and the different classes of psychoactive substances. You will explore the effects of psychedelics, the difference between tryptamines and phenethylamines, and how psychedelic substances affect the brain.
Preparation, Safety, and Harm Reduction
In this section, you will learn harm reduction tips and techniques for staying safe, such as testing your substances. You will also learn about creating a safe set and setting, festival safety, and much more.
Going Out: The Psychedelic Experience – Exploring Dr. Stanislav Grof's Theories and Framework
In this section, you will develop a framework and understanding of the psychedelic experience through the work and theories of Stanislav Grof. You will also learn tips and advice for navigating difficult experiences if they should arise in an experience.
Coming Back: Exploring Self-Care & Integration
In this section, you will learn how to ground from the psychedelic experience and learn self-care tips and practices. Understanding how to care for yourself after an experience is an important first step in the integration process. You will explore what the term integration means and how to integrate your experience after you have returned from your journey. You will learn integration tips and practices so that you can move your experience forward in life and learn what it means to "move towards wholeness."
Assessment and Harm Reduction with Clients
In this section, you will learn the risks and contraindications of psychedelics and psychedelic therapy and how to assess the safety of the client who may be disclosing potential use or attending ceremonies. Students will explore the topic of spiritual emergence and emergency and how to assess this nuanced area. Students will also be asked to reflect upon how their beliefs about psychedelics may or may not affect their work with clients.
Ethics, Laws, and Legal Psychedelic Work
While psychedelic-assisted psychotherapy is not currently available or legal in many areas, students will explore the laws and ethics of providing integration services and legal psychedelic therapy such as ketamine-assisted psychotherapy.
Exploring Integration Work With Clients and Client Cases
Students will explore various frameworks for providing integrating services and begin to think about their integration theory. For those working with clients, this class will also offer an opportunity to explore challenges in providing integration services.
Master Classes
The master classes are the heart of this course. You will have access to 15+ master classes led by experts in the psychedelic field, covering various topics from integration, harm reduction, understanding spiritual emergence, ketamine-assisted psychotherapy, legal considerations, and tips/advice for sitting for holotropic states of consciousness.