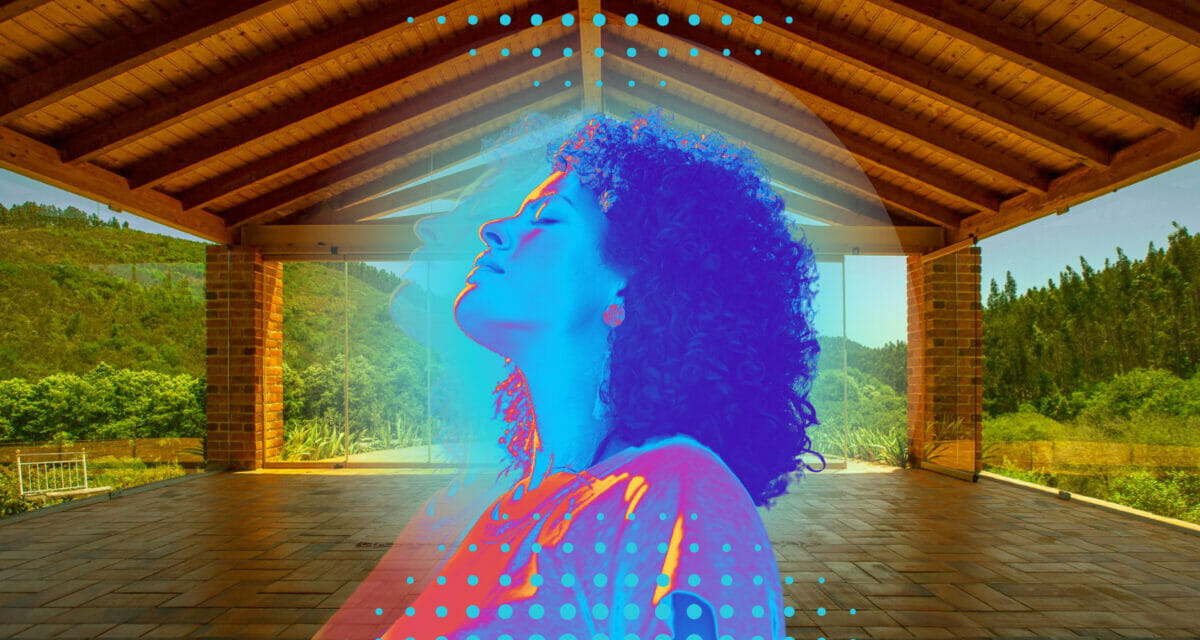 October 21 - 27, 2023
Transpersonal Breathwork Retreat: Portugal
Date and time
October 21-27, 2023

Location
Monte da Orada, Teotónio, Portugal
See Below For Details
About This Event
Psychedelics Today and Prasada have joined forces to offer a unique and transformative retreat experience. Our upcoming Portugal retreat is dedicated to the exploration of breathwork and the captivating world of non-psychedelic altered states of consciousness.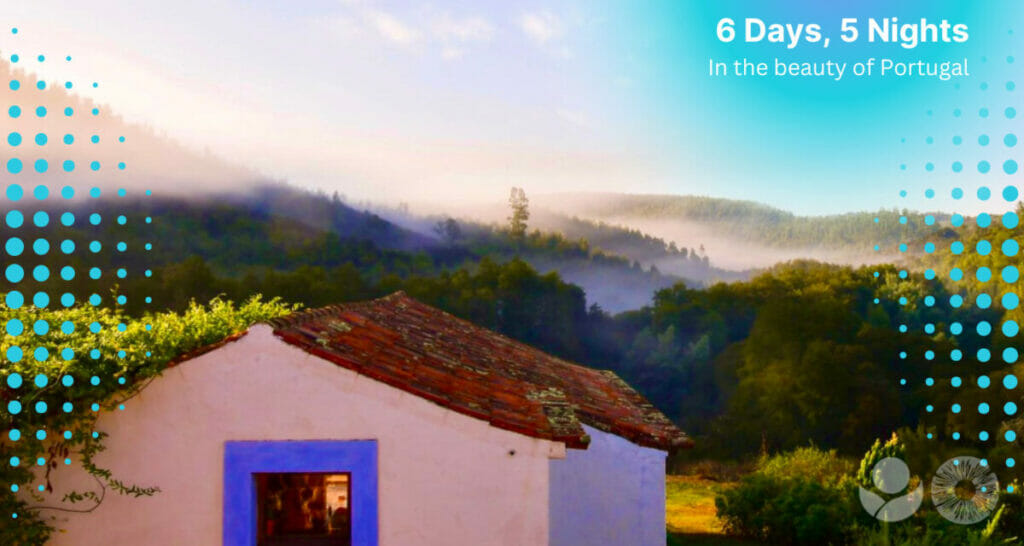 A Journey Beyond Psychedelics
While we deeply value the insights that psychedelics can bring, we also recognize that there are countless paths to expanded consciousness. In this retreat, we will be delving into the transformative potential of breathwork and various non-psychedelic practices. These modalities have been used for centuries to access altered states, promote healing, and enhance self-awareness.
This retreat is thoughtfully designed for Psychedelics Today Vital students, as well as anyone intrigued by breathwork and altered states. Whether you are new to these techniques or have prior experience, this experience is open to all.
Transpersonal Breathwork
Transpersonal Breathwork is most often experienced in safe and supportive group settings led by trained facilitators. This process evokes supportive feelings of connection and community-building that can facilitate and amplify self-discovery and personal development.
The core components of Transpersonal Breathwork are based on Stanislav Grof MD's holotropic theory and his work with his late wife, Christina. The experience includes group process, intensified breathing, evocative music, bodywork (when desired), and expressive drawing. The felt sense of this practice can parallel reports emerging from mystical and shamanic traditions, as well as experiential philosophy.
This experience often enhances the sitter to a frame of consciousness beyond what is typically accessible during ordinary, normative states. Through this intensification, individuals can experience shifts in how they understand and tend to their inner life, allowing for increased opportunities to direct change in one's respective world. These shifts can range from deepening personal insight to posttraumatic catharsis and are most readily occasioned by a self-directed process of affirming all qualities of experience as expressions of an Inner Healing Intelligence unique to each person.
Here are some additional frequently asked questions (FAQ) about Transpersonal Breathwork.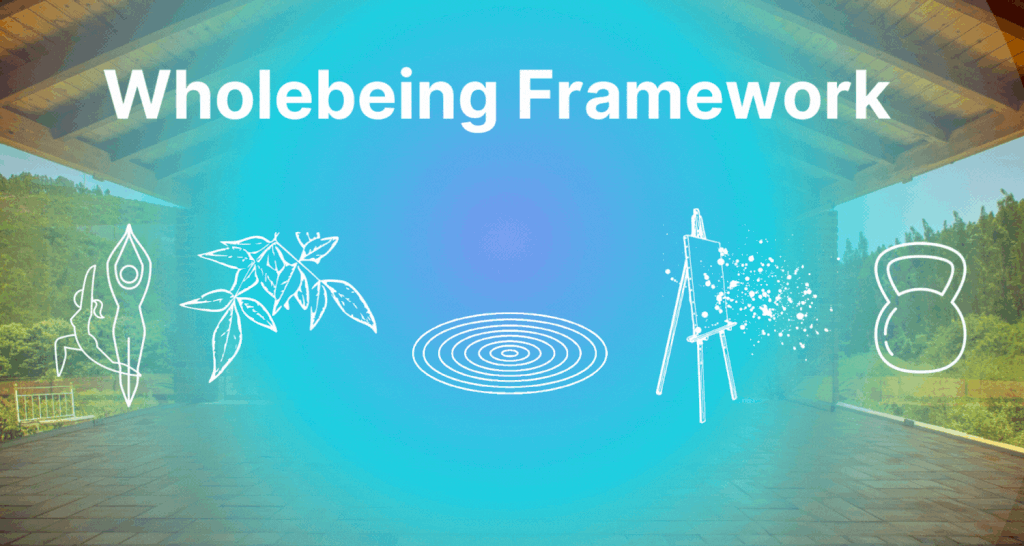 Our Wholebeing Framework
Every day there are opportunities to practice and solidify whole-being practices to strengthen your body, mind, and spirit. We will explore a Wholebeing Framework by incorporating CrossFit, yoga, intuitive movement, creativity, time in nature, and breathwork.
Our Wholebeing Guides are highly trained, seasoned professionals in their disciplines and weave all aspects of these practices into their lives. There are many access points to building a lifetime of healthy habits; the team will meet you where you are to support and guide you toward your goals.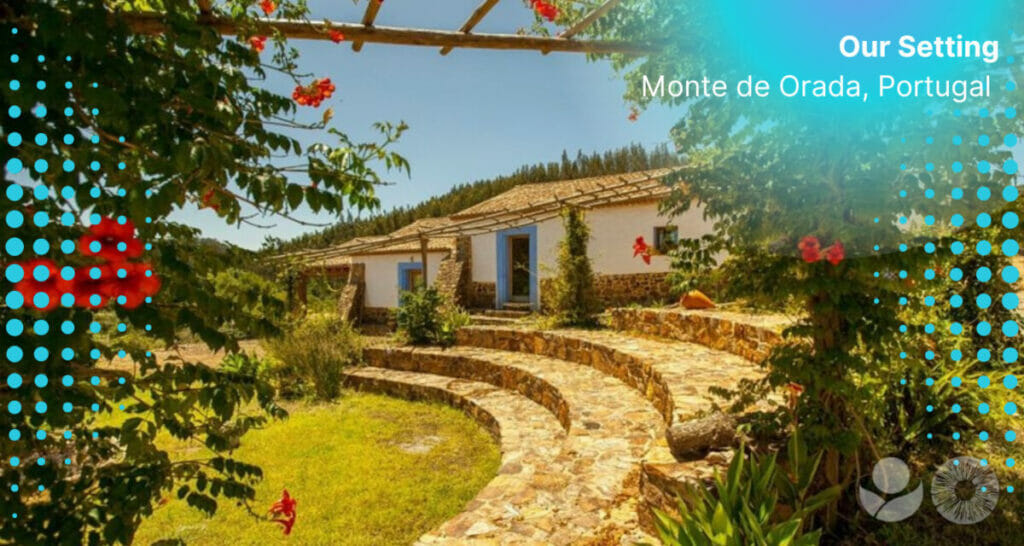 Our Setting
Monte Orada is an authentic Portuguese countryside home surrounded by nature with lots of sunlight and greenery. Orada offers different accommodation types, from private suites and bungalows to tepees and cozy dorm rooms. The buildings and retreat facilities were reconstructed using traditional and organic materials (adobe), giving this beautiful property not only an authentic Portuguese feel but also providing a healthy and comfortable environment in all weather.
There are many places to explore and relax into the beauty of this land while on retreat such as the Biopool, a natural and live, chemical-free system, where the water is purified through biological filters and plants rooted hydroponically in the system. You can also enjoy a float on the irrigation canal that carries water from St. Clara Dam to the SW coast of the country and provides an abundance of fresh water to Orada. Our group will have exclusive use of Orada to support the experience of finding peace and creating connections with your fellow sojourners.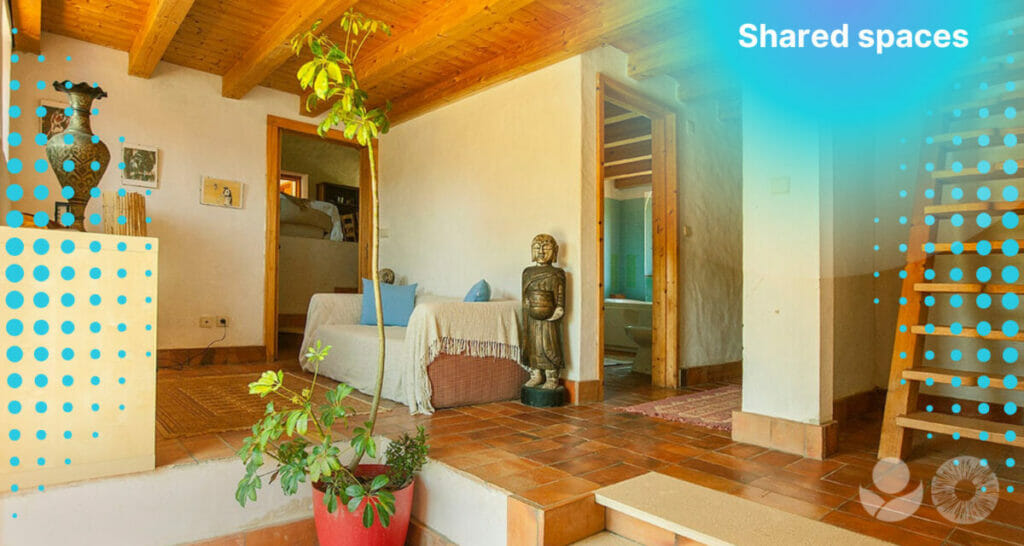 Nourishing, Fresh Meals
Conscious nourishment is an integral part of the philosophy embedded in Orada, and the food prepared in Orada's kitchen aims to connect people to their environment.
With thought to the natural cycles of the systems that support us, vegan menus are designed to incorporate seasonal variation with a preference for locally grown produce. Orada aims to provide a nutritionally balanced menu with plenty of variety that caters to those with food sensitivities. As part of this Vital Journey, you'll rediscover the joy of eating and nourishment for body and soul in every meal.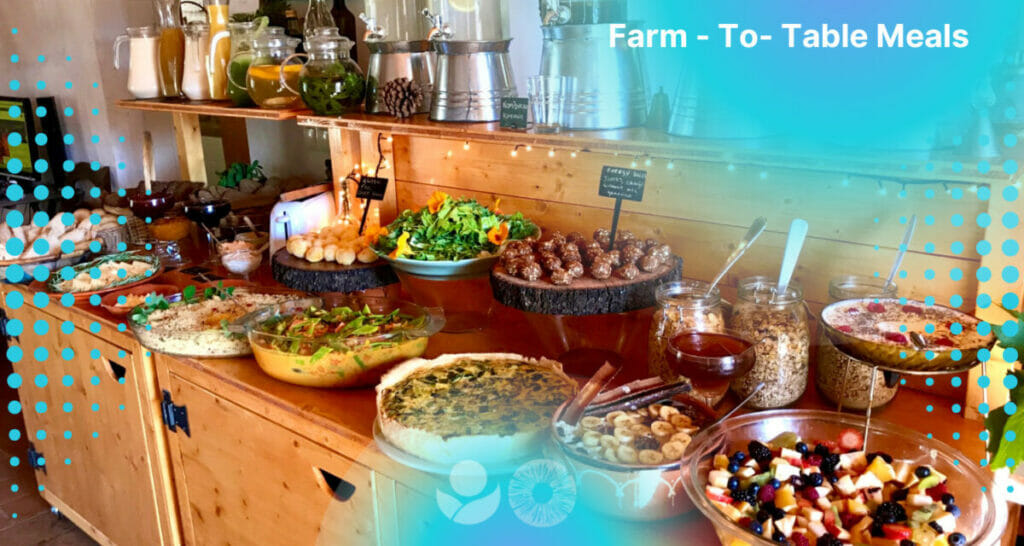 Your Vital Journey Includes:
7 days/6 nights' accommodation at Monte da Orada
4 Transpersonal Breathwork sessions (two as a breather, two as a sitter)
3 vegan, farm-to-table meals per day
access to walking trails, the biopool, floating on the irrigation canal, and the sauna
daily yoga, intuitive movement, and CrossFit practices
free wifi
group airport transfer from LIS
taxes and gratuities
What's Not Included:
all flights (R/T flight to LIS)
any transportation outside of the scheduled group transport option
optional massage treatments available on request
travel insurance
How to Apply
To learn how to apply and register, please visit this page.