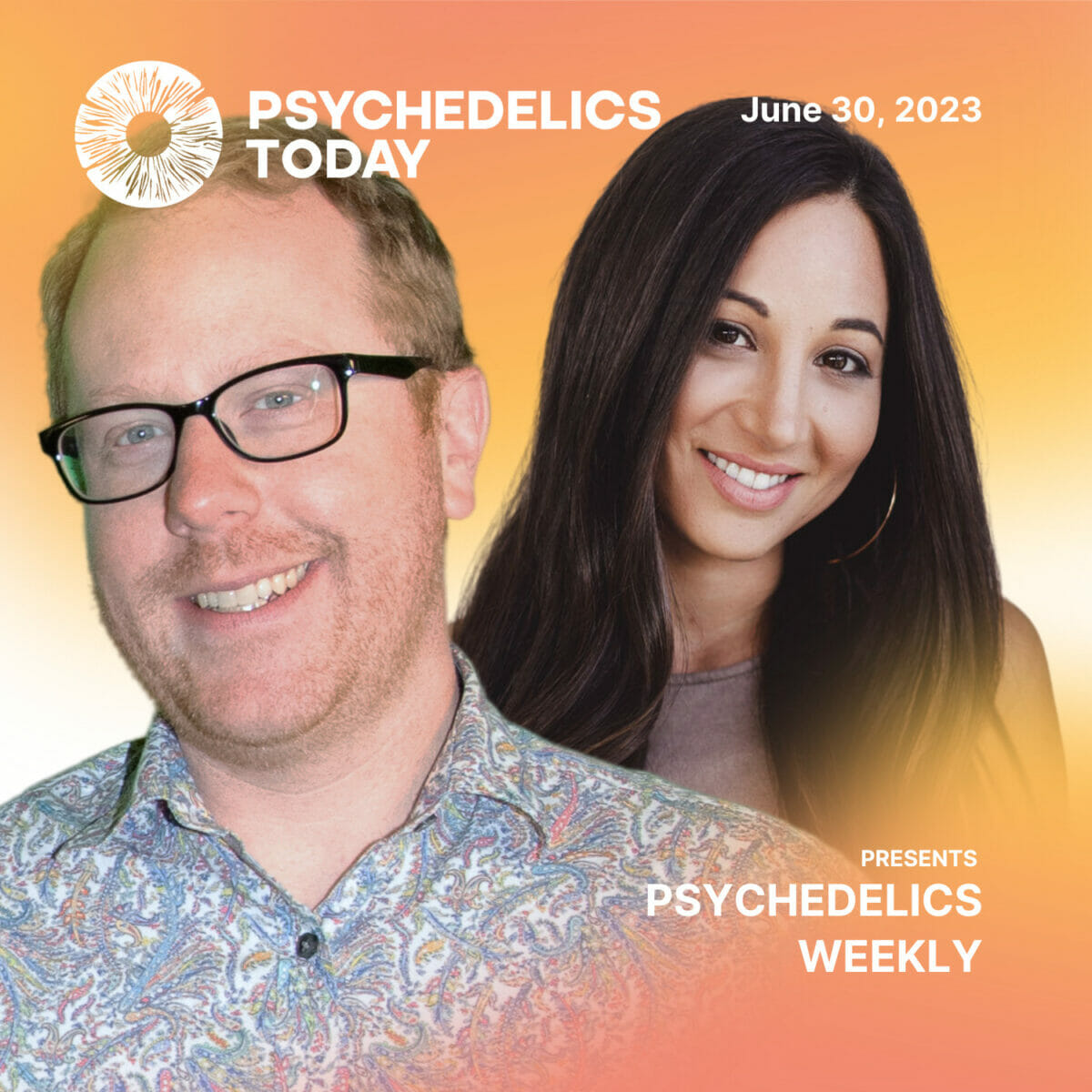 In this episode of Psychedelics Weekly, Joe and Alexa reminisce about last week's Psychedelic Science 2023, dubbed as the largest psychedelic conference in history.
They discuss Joe's two Psychedelic Morning Shows with Anne Philippi; Court Wing, Bob Wold, and the work of Clusterbusters and the new Psychedelics and Pain Association; Tracey Tee and her "Millions of Moms" gathering; Aaron Rodgers and athletes' growing interest in psychedelics; the legality of mushroom growing kits; and the fun and overwhelming atmosphere of such a massive event. And as Alexa had her first breathwork session with The EAST Institute, they dig more into breathwork, serving as somewhat of a follow-up to our breathwork episode a few weeks ago.
They also talk about a short film they came across called "Open Up," which looks at the party lifestyle of always seeking a new high, the potential of ketamine abuse, and what can happen when people don't talk about their problems.
Links
9news.com: Group of moms intend to march in Washington D.C. in support of psychedelic therapy
"Open Up": short narrative about ketamine
A Vital Journey: Breathwork Retreat, 7/28/2023 – 8/2/2023 in River Mountain, Pennsylvania
Nypost.com: Aaron Rodgers: 'Hundreds' of NFLers have asked me about psychedelics
Npr.org: Denver psychedelics conference attracts thousands
Hightimes.com: FDA Issues Draft Guidance For Clinical Studies On Psychedelics
Fda.gov: FDA Issues First Draft Guidance on Clinical Trials with Psychedelic Drugs
Fda.gov: Psychedelic Drugs: Considerations for Clinical Investigations (Submit comments by 8/25)
Navigating Psychedelics For Clinicians and Wellness Practitioners (Next edition begins July 12!)