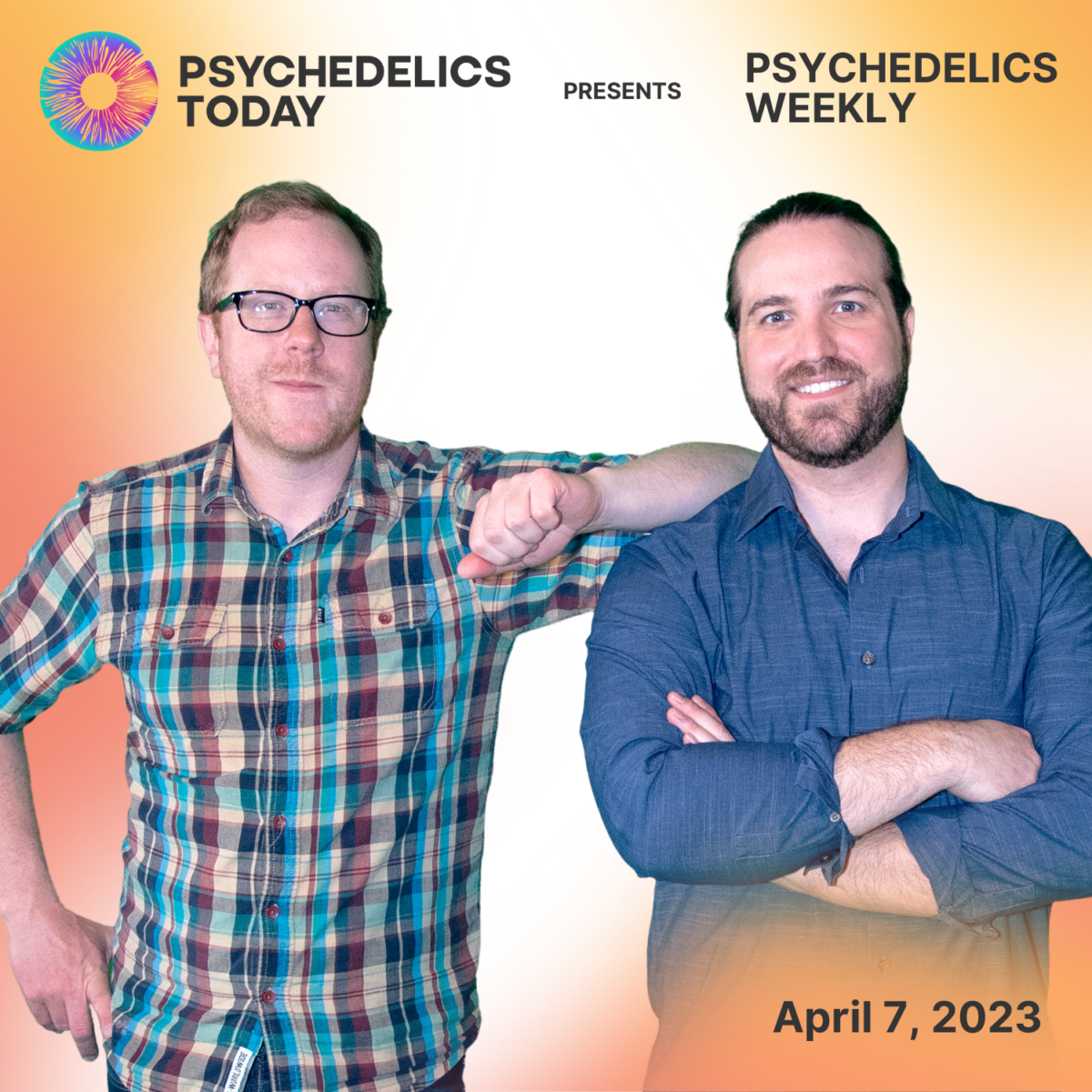 In this episode of Psychedelics Weekly, Kyle is back in Colorado and in-person with Joe, and they discuss what stood out to them in the news this week:
-A New York Times interview with Roland Griffths, where he talks about his cancer diagnosis and how meditation and psychedelics have helped him prepare for the inevitable end;
-An article on the rising popularity of psychedelics among mothers, and the benefits and risks of moms rejecting alcohol culture in favor of something new (and largely illegal);
-The NBA removing cannabis from its list of banned substances and allowing players to invest in cannabis companies, which follows years of other sports slowly accepting that cannabis is a part of our culture and there's no need to play the part of "big brother" anymore;
and an article looking at legalization from the perspectives of people who were against recent measures like Prop 122, and how some towns in Colorado and Oregon are looking for ways to prevent the creation of psilocybin service centers from being built in their backyards.
They also go further into the Psychedelic Medicine Coalition's recently created Political Action Committee and the work they're doing to educate lawmakers; Harvard Law School hosting webinars comparing psychedelic legislation and the role of psychedelics in Indigenous groups in Europe, Australia, and North America; Arizona's HB-2486, which would give $30 million in grants to universities and non-profit organizations to conduct psilocybin research; and Rick Doblin's recent appearance on The Joe Rogan Experience.
They also discuss the many events we'll be at in the coming months, and the excitement and often overwhelming aspects of psychedelic conferences, which are outlined in this week's blog from Dennis Walker. If you're attending any, come say hi! And for discounts: use code PSYCTODAY for 30% off tickets to DiscoveryCon, use PSYCHTODAYBC10 for 10% off tickets to Breaking Convention, and use code PT15 for 15% off tickets for MAPS' Psychedelic Science 2023.
Links
(bolded links are the articles they discussed)
Psychedelics Today: Expanding Your Horizons: The Ultimate Guide to Attending a Psychedelic Conference
The Joe Rogan Experience: #1964 – Rick Doblin
Psychedelics Today: PT403 – Understanding the Brain: Psychedelic Neuroscience Demystified, featuring: Melanie Pincus, Ph.D. & Manesh Girn
Ssdp.org: 30 Under 30 Women in Psychedelics
NYtimes.com: A Psychedelics Pioneer Takes the Ultimate Trip
Romper.com: The Rise Of The Mushroom Moms
Psychedelics Today: PT396 – Moms on Mushrooms: Motherhood and Psychedelics Inside a Broken Culture, featuring: Tracey Tee
The 'Housewife Syndrome': An Indicator of Madness or Oppression?
Psychedelicspotlight.com: Indiana Nurse Faces Ten Years in Prison for Microdosing Psilocybin Mushrooms
Psychedelics Today: PT319 – Kole – Activism and Trust: A Cautionary Tale From Someone Who Got Caught
The Lancet: Development of a rational scale to assess the harm of drugs of potential misuse
Madinamerica.com: JAMA Psychiatry: We Must Look at the Harms of Psychedelic-Assisted Therapy
Marijuanamoment.net: The NBA Is Lifting Its Ban On Marijuana In New Deal With Players Union, According To Report
Politico.com: Psychedelics coalition grows its advocacy footprint
Psychedelicmedicinecoalition.org: Donate
12news.com: There's a push to legalize a specific psychedelic for medical research out of the Arizona legislature
Governing.com: What Can Communities Do to Prevent Psychedelic Healing Centers?
Thecrimson.com: Experts Discuss Psychedelics Policy in the Global North at Harvard Law School Webinar