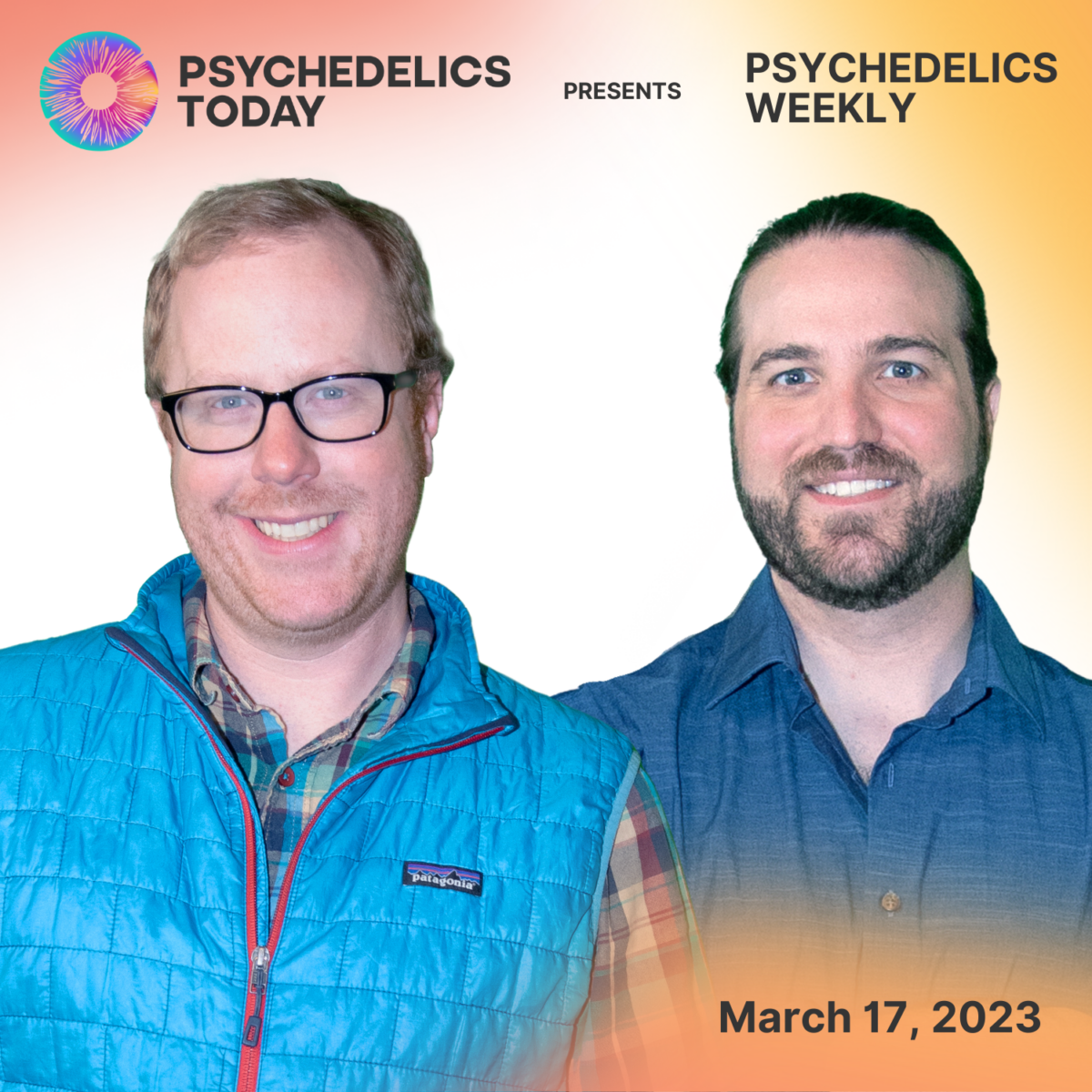 In this episode of Psychedelics Weekly, Joe and Kyle join up once again to discuss the news and articles they found the most interesting this week.
They start with the business news everyone is talking about: Field Trip Health & Wellness closing 5 of their clinics due to financial struggles (a deficit of $48.7 million since their inception and a net loss of $6.9 million reported for the last quarter), little confidence they'd be able to receive more funding, and the changing landscape of ketamine telehealth now that the Covid Public Health Emergency should finally come to an end in May. They also highlight an article dissecting the collapse of Synthesis Institute and the lessons to be learned, with both stories really showing just how new and unstable psychedelic business still is, and how the allure of first-mover advantage can be a dangerous gamble.
They also discuss four drug reform bills introduced in Vermont: two of which would decriminalize simple possession of all drugs, making a "personal use supply of drugs" a civil offense with a $50 fine; one removing penalties for using or selling psilocybin; and the last decriminalizing certain psychedelic plants and fungi.
And they look at a research study aiming to learn more about people's lives after they've been involved in a clinical trial, Time Magazine's article about psychedelics and couples therapy, and a study that found that while 64% of survey respondents said at-home ketamine helped their symptoms, 55% (and 58% of Millennials) said they used more than the recommended dose – either by accident or on purpose.
Links
Investorsobserver.com: Field Trip Health to Close Ketamine Clinics as it Struggles to Find Profits
Meetfieldtrip.com: Field Trip Health & Wellness to Close Clinics in 5 Locations
Meetfieldtrip.com: Field Trip Health & Wellness Provides Business Update and Reports Fiscal Third Quarter 2023 Results
Harrisbricken.com: Good News for Ketamine Telehealth
Ecstaticintegration.substack.com: Synthesis and the shadow of psychedelic capitalism
Opb.org: Most students will continue with Oregon psilocybin program that ran out of money, new provider says
Twitter: @Eddietalksdrugs(Have you participated in a clinical trial involving #psilocybin-assisted psychotherapy? How has life been after the trial? Contact psychedelic.experiences@psych.ox.ac.uk for more information.)
Psychedelics Today: PT302 – Dr. Adele Lafrance – Vital Psychedelic Conversations
Boingboing.net: Oregonians work to make psychedelic psychiatric care a regulated, safe practice
Time.com: Psychedelics Could Revolutionize Couples Therapy
Psychedelicspotlight.com: Vermont Lawmakers File Bills To Legalize Psychedelics And Decriminalize All Drugs
Marijuanamoment.net: Vermont Lawmakers File Bills To Legalize Psychedelics And Decriminalize All Drugs
Legislature.vermont.gov: H.439
Legislature.vermont.gov: S.114
Psychiatrictimes.com: Report Reveals More Than 50% of Americans Misuse At-Home Ketamine
Plusapn.com: 2023 Future of Mental Health: Ketamine Therapy Report
NYtimes.com: A Fraught New Frontier in Telehealth: Ketamine
Painnewsnetwork.org: New CDC Guideline: Too Little, Too Late for Chronic Pain Patients
The Stories of Vital 2022-2023 | Psychedelic Therapy Training