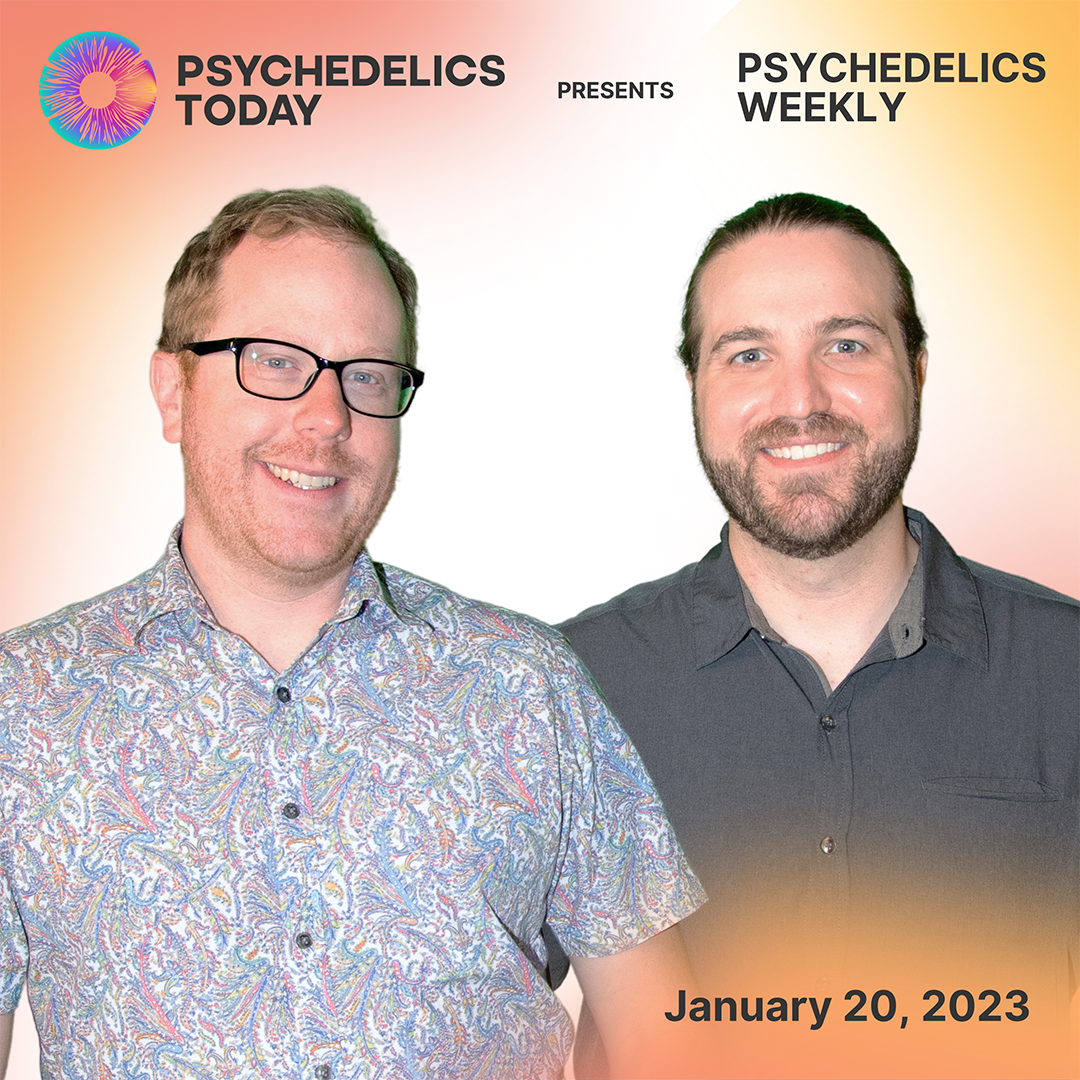 In this week's episode, Joe is joined by Kyle, calling in from The Atman Retreat in Jamaica, where he's running the fourth of five retreats offered through our Vital program. 
They first discuss some news: Oregon Senator Elizabeth Steiner introducing a bill (SB-303) to essentially override many of the recommendations of the Oregon Health Authority, especially around client data – which would be provided to government agencies instead of staying private (which the people voted for); a reparations proposal in San Francisco recognizing the harms of the drug war; GOP lawmakers in Missouri and New Hampshire proposing bills for psilocybin therapy and psychedelics legalization (respectively); and Canada's Apex Labs being granted approval for a take-home psilocybin microdosing trial.
Then, Kyle gives us an update on his very busy last few months, running Vital retreats: breathwork in Costa Rica, breathwork and cannabis in Colorado, and psilocybin in Amsterdam and Jamaica. He talks about the retreats themselves, the five components of breathwork, the idea of safety and "brave spaces," the power of community and being witnessed, the concept of focusing on technique over the substance, what students have been saying, and finally: how the five elements relate to Vital, psychedelic therapy, seasons, and the process of growth. Reminder that applications for Vital's 2023 edition (beginning in April) close at the end of February (update: we've extended the date to March 26), so if you're curious, head to the site to learn more or attend an upcoming Q+A here!
Links
Psychedelicweek.com: Psychedelic Surveillance Bill Would Raise Social and Economic Cost of Oregon Psilocybin Services
Psychedelic Science Funders Collaborative
Msn.com: San Francisco reparations committee proposes a $5 million payment to each Black resident
Cnn.com: North Carolina city votes to approve reparations for Black residents
SF.gov: African American Reparations Advisory Committee
Marijuanamoment.net: GOP New Hampshire Lawmaker Files Bill To Legalize Psychedelics Like LSD And Psilocybin
Marijuanamoment.net: Lawmakers Are Already Pursuing Psychedelics Legislation In Nearly A Dozen States For 2023
Marijuanamoment.net: New Hampshire GOP And Democratic House Leaders Team Up On Marijuana Legalization Bill For 2023 (there is progress!)
Wcia.com: Illinois lawmaker introduces bill to create regulated psychedelic therapy program
Newswire.ca: Apex Labs Granted Approval for 294 Patient Take Home Psilocybin Clinical Trial
Marijuanamoment.net: GOP Missouri Lawmaker Files Psilocybin Therapy Bill For 2023 Session
Psychedelics Today: What is Breathwork? (The five components)
Umaryland.edu: The 6 Pillars of a Brave Space