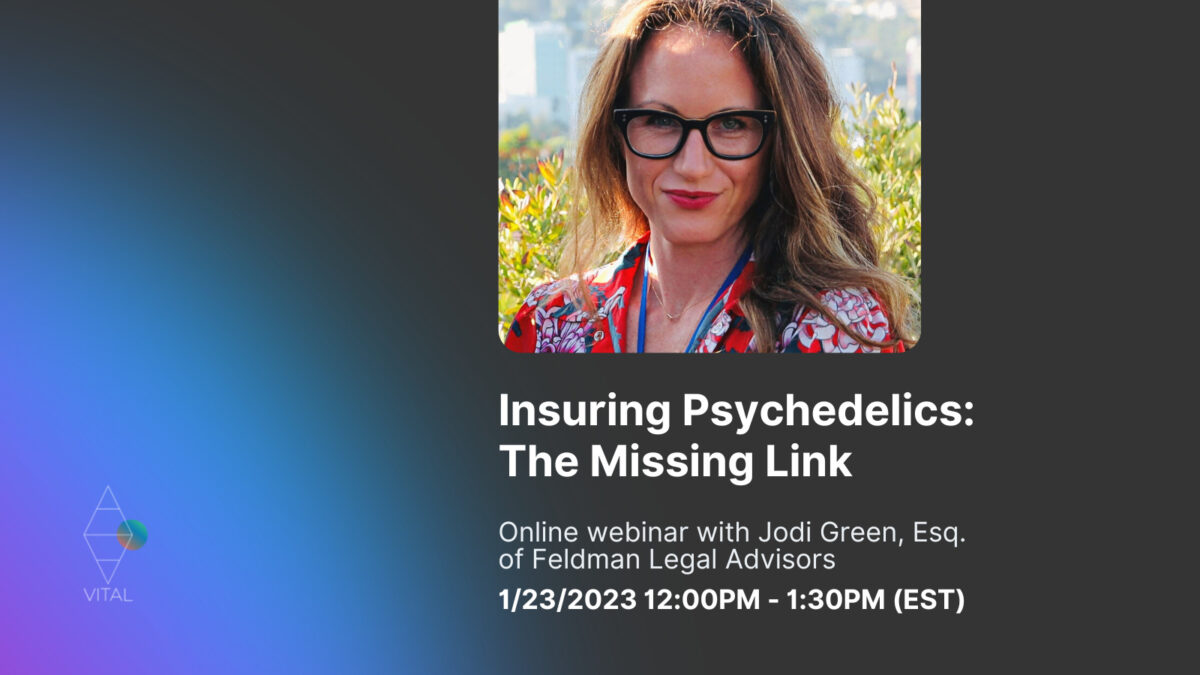 January 23, 2023
Insuring Psychedelics: The Missing Link
Date and time
Monday Jan 23, 2023
10:00 AM - 11:00 AM MST
Location
Circle Community
FREE
About This Event
Insurance for the nascent psychedelics industry is a four-letter word. And where available, while business insurance is often purchased as part of licensing obligations, is it often treated as an oversight and later forgotten.
This webinar shares insider tips and tricks for making insurance a profit center. We will discuss the current state of the market for insuring psychedelic businesses, including types of insurance policies, "red flag" policy terms, best practices for applications, and more.
Presented by: Jodi Green, Counsel, Feldman Legal Advisors
After protecting insurance companies from up to billion-dollar liabilities in her early career, Jodi Green now helps forward-thinking organizations mitigate risks, with a focus on startups and companies operating in highly-regulated industries, such as cannabis and psychedelics. Jodi is licensed to practice law in California and Illinois and assists clients with a wide range of legal needs, including corporate governance; complex contracts; regulatory compliance; and insurance coverage and risk management. She also provides fractional general counsel and risk management services to growth-stage entities.