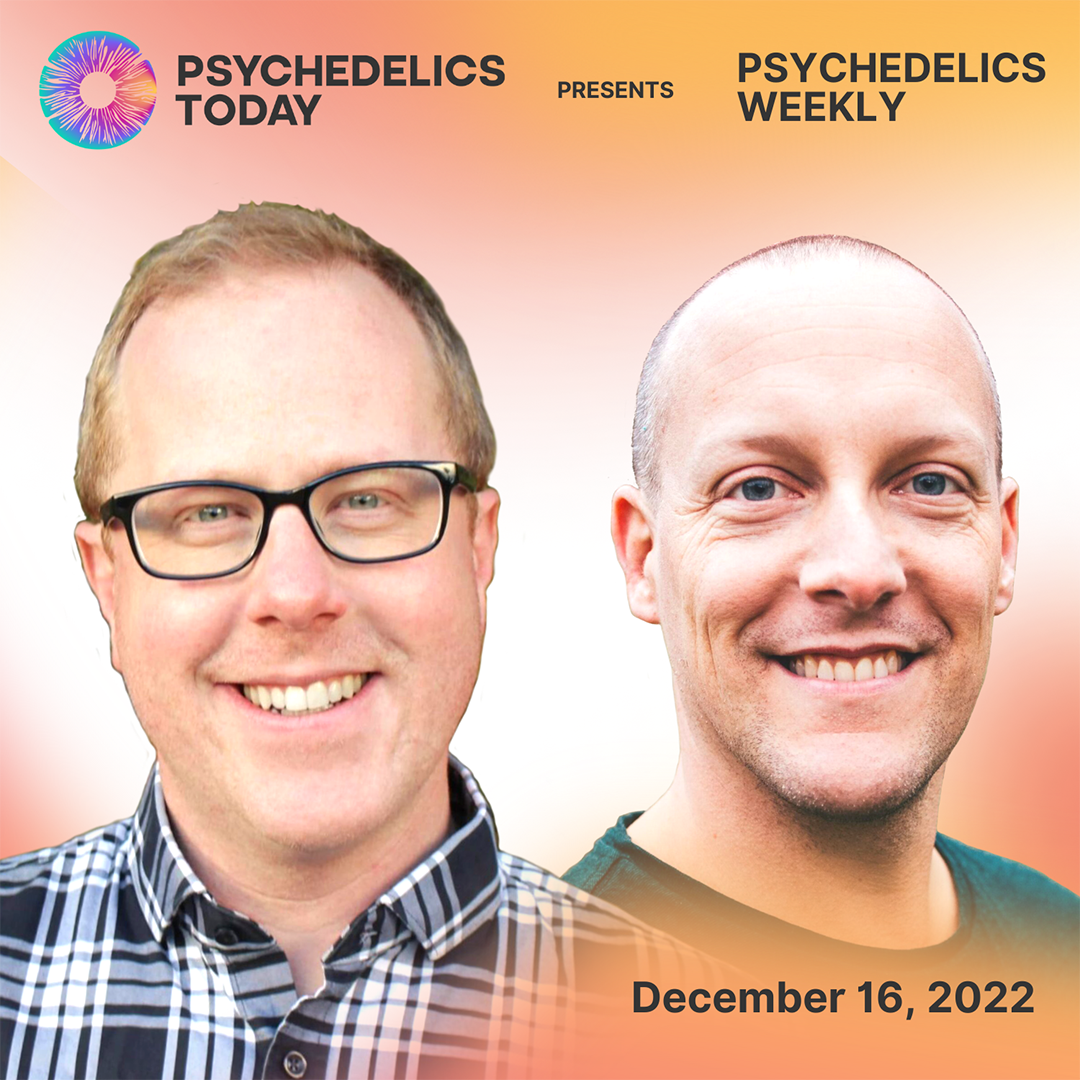 In this week's episode, Joe and David team up again to discuss what news interested them the most this week: the DA dropping a felony drug charge against a mushroom rabbi in Denver due to the passing of Proposition 122; Numinus Submitting a Clinical Trial Application to Health Canada that would give in-training practitioners the ability to experience psychedelics with their psilocybe-containing EnfiniTea; and a University of Exeter-led trial moving forward with the next step in a study using ketamine for alcohol use disorder (with 2/3 of the money coming from the National Institute for Health and Care Research).
They also review a paper that analyzed the economics of psychedelic-assisted therapies and how insurers come into play; as well as The Journal of the American Medical Association stating that, based on current trajectories compared to cannabis legalization, they believe the majority of states will legalize psychedelics by 2037. So nice to see these continued steps in the right direction!
And if you missed it, we just announced that applications are open for the next edition of Vital. There are incentives to paying in-full by certain dates, so if you missed out on last year's edition or have been curious, attend one of our upcoming Q+As!
Links
Cure for common cold? New research finds immune response in nose that plummets when temps drop
Vitalpsychedelictraining.com (Applications open now!)
Vital 2023: Informational Session and Q&A (Have questions about Vital? Attend one of these sessions)
Convergence: Where Conference Meets Festival
The Way of the Psychonaut Vol. 1: Encyclopedia for Inner Journeys, by Stanislav Grof, MD, Ph.D.
Microdosing Masterclass: Investigate the history, science, and best practices for safe and effective microdosing
The Psychedelic Explorer's Guide: Safe, Therapeutic, and Sacred Journeys, by James Fadiman, Ph.D.
Denverpost.com: DA drops felony drug charge against Denver's mushroom rabbi, citing voter legalization of psilocybin
Congress.gov: H.R.1308 – Religious Freedom Restoration Act of 1993
Numinus.com: Numinus Submits Clinical Trial Application to Health Canada for Experiential Psilocybin-Assisted Therapy Training Research
Frontiersin.org: The economics of psychedelic-assisted therapies: A research agenda
Therapsil.ca: Quebec first province to cover costs of psilocybin-assisted psychotherapy, done by two physicians
Jamanetwork.com: Psychedelic Drug Legislative Reform and Legalization in the US
Marijuanamoment.net: Most States Will Legalize Psychedelics By 2037, Analysis Published By American Medical Association Predicts
Psychedelicalpha.com: Psychedelic Legalization & Decriminalization Tracker
Bbc.com: Ketamine for alcoholics trial goes to next stage
Psychedelics Today: Webinar: Psychedelic Integration and Depth Relational Process – 12/9