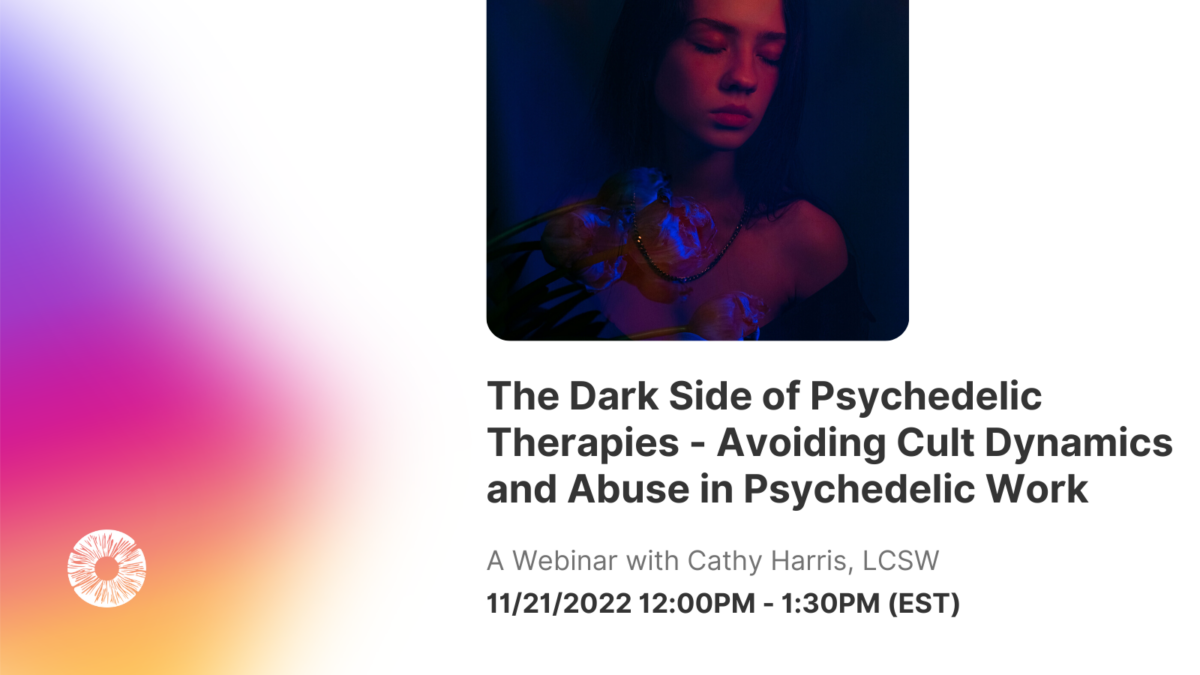 November 21, 2022
Webinar – The Dark Side of Psychedelic Therapies
Date and time
November 21, 2022
12:00 - 1:30pm EST
$10
About This Event
Join us for a presentation with Cathy Harris, LCSW, who will be sharing about her lived experience in a cult, which ultimately led her toward helping others find self-compassion and joy in life.
After her experience, Cathy has been learning and working over the last 25 years to facilitate healing in many settings: military and civilian substance abuse treatment (adults and teens), in-home therapy, crisis center, mobile crisis, inpatient trauma treatment, outpatient group treatment and private practice.
Her work is rooted in Trauma-Informed thinking and she finds fulfillment in sharing this perspective with a variety of professionals. She currently works with veterans, active duty and ex-cult members via private practice.
Cathy's presentation will cover:
• Defining and understanding what a cult is, using Lifton's 8 Critera.
• The physical, mental, and emotional effects of cults and cult behavior.
• Why psychedelic therapy/work is vulnerable to cults and cult behavior.
• The role of Vicarious Trauma in development and healing.