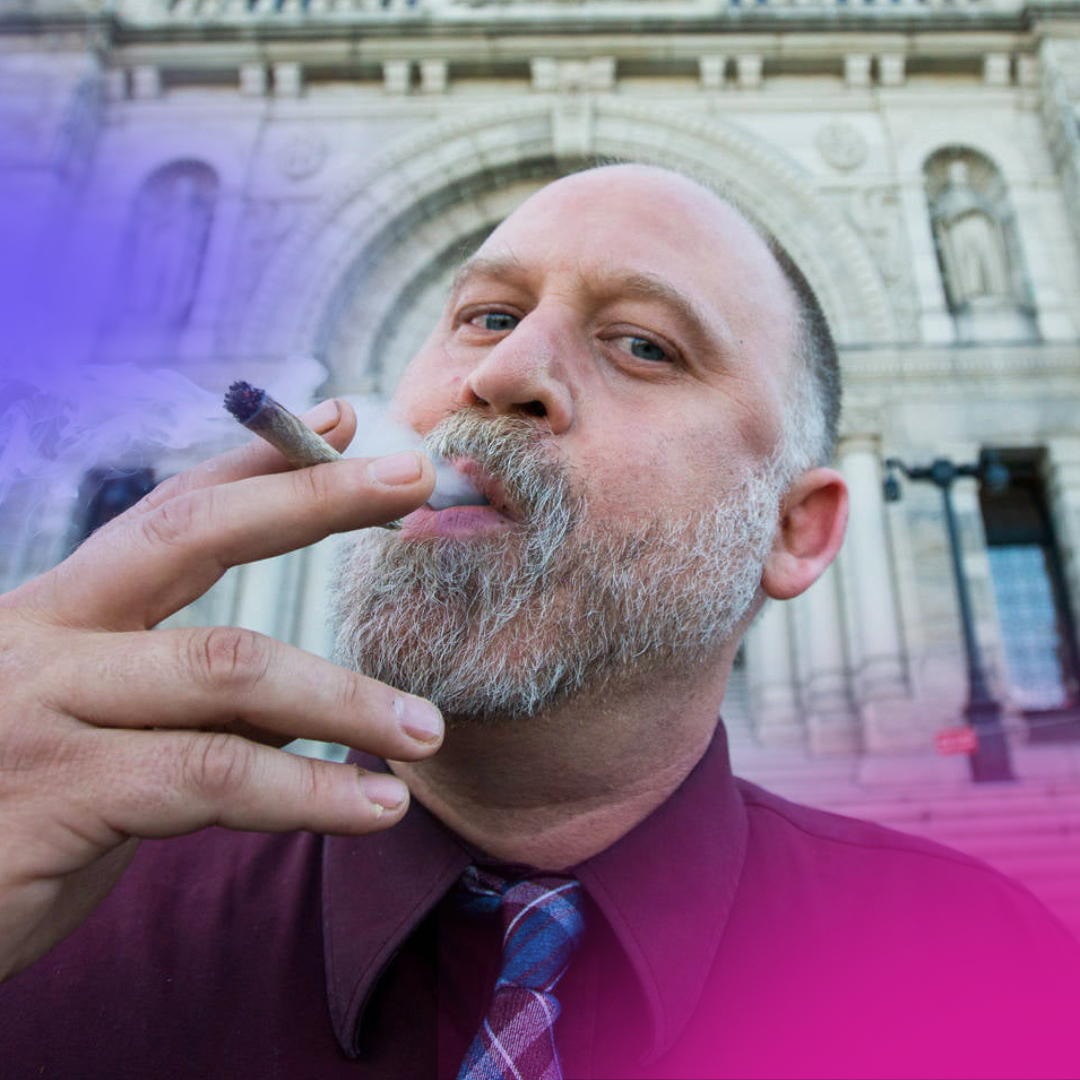 In this episode, Joe interviews Dana Larsen: one of Canada's most well-known advocates for cannabis reform and long-time anti-drug-war activist.
Larsen discusses his path from a high school kid sending letters to Canadian Parliament about cannabis drug policy, to his recent Overgrow Canada stunt (where he gave away 10 million cannabis seeds in order to encourage people to grow plants everywhere), to opening his mushroom dispensary where he sells psilocybin and LSD, to last year; opening The Coca Leaf Cafe: a Vancouver, BC-based store that sells peyote and coca leaf tea (and they're apparently the only store in the world doing this). As a long-time fighter of the drug war who has clearly made great strides, he talks a lot about prohibition and its many problems; and how, in all of his work, it's been civil disobedience that has been the most successful.
He discusses what it's going to take to establish a recreational mushroom market; differences between US and Canadian reform; his feelings on peyote; his thoughts on new designer drugs; his concerns with current rehab and safe supply systems; and he gives and an oddly fitting analogy between the stereotypical picture of an opiate user and the masturbation panic that spread through Europe for hundreds of years.
Notable Quotes
"I've been doing this for over 30 years, and looking back at this time, the one tactic that was the most effective was the civil disobedience. I've done a lot of political work, I've done lobbying and other things, and there's a role and a place for that. But for me, I think the most success has come from myself and others openly breaking the law."
"Large doses of mushrooms can be great, but for a lot of people, they don't want to be super high. They just want a little bit. And I think that there's a tendency, if it's legal, for most people to move towards milder forms of use. When there's prohibition, a lot of folks stop using, but those that continue to use are pushed towards the most extreme forms of use, which is most harmful for them and for society in general."
"We talk about harm reduction, and I think that's important, but the other side of harm reduction is benefit maximization. These substances aren't just harmful; like with anything, you want to reduce the harms, but there's positive things about cannabis use and mushroom use and cocaine use and heroin use. …There are a lot of positives about these substances as well as the negatives. Prohibition just makes the positives very hard to manifest and it accentuates the negatives to an absurd degree."
Links
Vancouver.ca: Decriminalizing simple possession of illicit drugs in Vancouver
NYpost.com: Pot protest slams Biden for 'self-serving' and 'disgusting' pardon stunt
Mashed.com: Did The Government Really Poison Alcohol During Prohibition?
Psychonautwiki.org: Proscaline
Vicetv.com: Hamilton's Pharmacopeia: Positive PCP Story
Dana's Twitter thread about police corruption in Mexico
Psychedelics Today: PT311 – William Leonard Pickard – LSD, Fentanyl, Prison, and the Greatest Gift of All: The Natural Mind