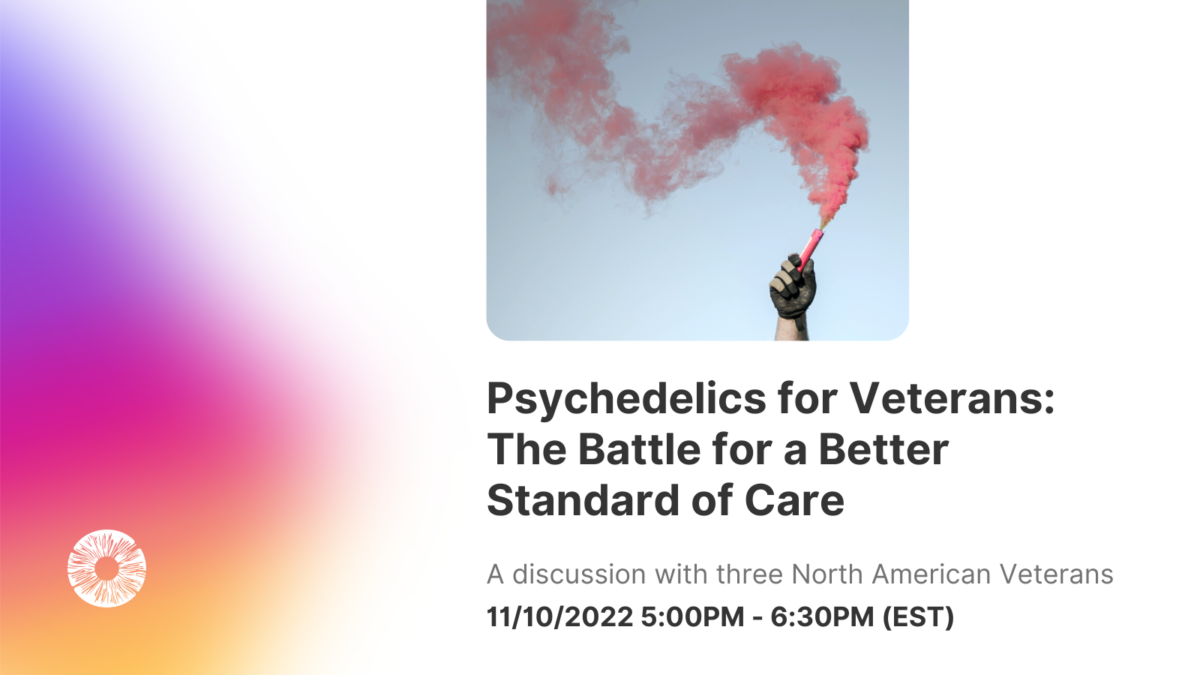 November 10, 2022
Free Webinar — Psychedelics for Veterans: The Battle for a Better Standard of Care
Date and time
5:30 - 6:00 PM EST
About This Event
When it comes to patient populations, veterans are among the most challenging to treat. Many return from service with debilitating conditions, including PTSD, treatment resistant depression, traumatic brain injury and chronic pain.
The costs – both financial and human – of military service are extreme. Recent studies suggest that between 2001 and 2050, the total costs of caring for veterans of the post-9/11 wars will reach between $2.2 and $2.5 trillion. It is estimated that on average, 44 veterans die in the United States every day from suicide.
Can psychedelics promise new hope to veterans suffering in sub-standard models of care? How can psychedelics be used to create a better standard of care for veterans and their families?
Join us in discussion with three North American veterans (Arron Victory, Apex Labs; Jesse Gould, Heroic Hearts; and Justin LaPree, Heroic Path to Light) on the eve of Remembrance Day (Canada) and Veterans Day (U.S.) on topics including:
• How psychedelics are currently being used by veteran populations, both above and underground
• The current standard of care for veterans post-service, the strengths of the current system and where it falls short
• Grassroots community efforts to support veterans and first responders in North America
• How biotech is working to create alternate psychedelic treatment options for veteran populations
• Ongoing and upcoming clinical trials to study the effects of psychedelics on veterans
• How governments are responding to calls for psychedelic access for veterans
• Successes veterans and their families are finding in psychedelic therapies