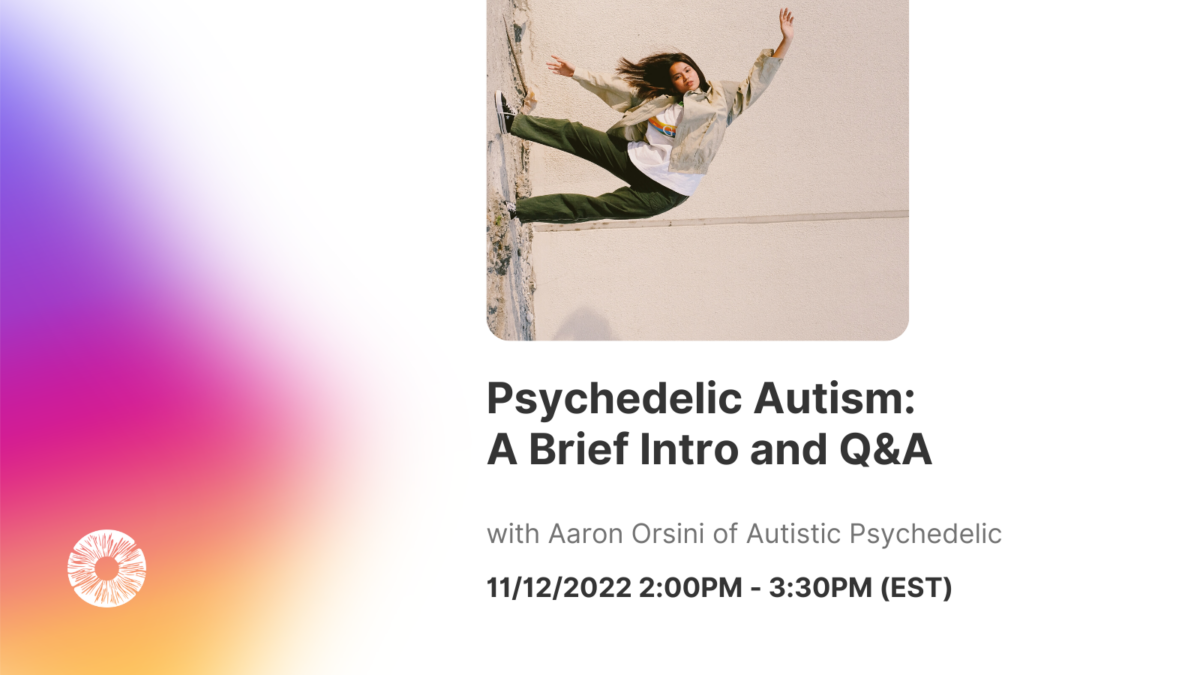 November 12, 2022
Free Webinar — Psychedelic Autism: A Brief Intro and Q&A with Aaron Orsini
Date and time
2:00 PM EST
About This Event
During this webinar, Aaron will provide a very brief introduction to the intersection of psychedelics & autism. He and the audience will then dive into an open Q&A with space for individuals to briefly share about their own experiences, if they feel called to do so.
Aaron Paul Orsini is an autistic psychedelic author, researcher, educator & community organizer. In addition to publishing three books on his area of focus — Autism On Acid (2019), Autistic Psychedelic (2021), & Intro To Psychedelic Autism (2022) — Aaron also serves as the Outreach & Education Director of the AutisticPsychedelic.com Community (APC), a collaborative online org offering resource libraries, public chat forums, weekly peer support Zoom meetings, & online education courses for autistic adults & the therapists, guides, clinicians & family members who seek to support them through psychedelic-informed care.
Aaron also serves as an advisory co-author partner to psychedelic autism researchers at University College London, where he & his fellow researchers are soon to publish the world's first peer-reviewed survey examining outcomes in naturalistic psychedelic use among autistic adults. The survey is scheduled to be released via open access early next year.
For more information about the APC, please visit AutisticPsychedelic.com, & for more information on other initiatives that Aaron is involved in, please visit: http://linktr.ee/aaronorsini
Please note that registrations (names, email addresses) are shared with the webinar collaborator.