In this episode, David interviews drug developer, clinical psychiatrist, and Chief Medical Officer at HMNC Brain Health; Dr. Hans Eriksson. 
Eriksson discusses the complexity of the human brain and his fascination with the ability for simple biological interventions to affect really profound disorders – that while psychotherapy and community can have a major effect, sometimes a simple chemical can fix everything. HMNC Brain Health is currently in Phase 2 trials for Ketabon, a ketamine-esque prolonged-release oral capsule which early studies show does not include any dissociation – something a lot of people do not want. And, as a lot of current medicine is guess work, they have also created a blood test (and are working on other predictive diagnostic tests) to identify specific common markers to show who will most likely respond to specific interventions. This work is firmly rooted in the idea of precision psychiatry, with the theory that there will be far fewer patients with treatment-resistant depression if their physicians are able to see which treatments will actually work for them ahead of time. 
He fully explains the stress response system and Vasopressin system, discussing the likely links between stress response dysfunction and depression; and goes into much more: his thoughts on Compass Pathways' phase 2 data; the famous Escitalopram vs. psilocybin study; how much of progress can be attributed to psychotherapy vs. the compound itself; why it makes sense to study a new compound on top of SSRIs rather than on its own; AI and machine learning; and how science is truly beginning to come to terms with the fact that all systems in the body are connected.
Notable Quotes
"I was really fascinated by the understanding that on one level, this extremely complex system of the human brain (probably the most complex system in the known universe) can find some of the explanations regarding its functioning in chemicals [and] in compounds of different sorts interacting with targets, receptors, transporters, etc.; and that this can have a profound effect on how we feel and think. And this link between, on one hand, basic biology, and on the other hand, this complex emotional world that is being a human, is so fascinating."
"If someone comes into the hospital after a car accident and needs a blood transfusion, no one would ever think the thought that: 'We take any blood we have in storage.' They would check what blood [type] you have. …But still, in psychiatry, when someone comes in with a severe depression, we hand out an SSRI typically as the first-line treatment. But think: if you could have a tool that could say, 'Okay, but you belong to the 30% that has a very good likelihood of responding very well to a medicine that corrects your stress response system,' that could lead to [a] much shorter path from the interaction with the healthcare [provider] to actually overcoming the depression."
"One area that I expect to be developing quite a lot in [the] coming years is to understand how the brain is affected by things that are ongoing in other parts of our bodies; for instance, things such as peripheral inflammation: Does that affect the brain? The composition of the gut microbiome in our guts: What effect does that have on the brain? I think we are probably moving into an era where we see the brain not only as an isolated world swimming around in the cerebrospinal fluid protected by the blood-brain barrier, but actually as more of a dynamic part in our bodies."
Links
Compasspathways.com: COMPASS Pathways announces further positive results from groundbreaking phase IIb trial of investigational COMP360 psilocybin therapy for treatment-resistant depression
NEJM.org: Trial of Psilocybin versus Escitalopram for Depression
Max Planck Institute of Psychiatry
Psychedelics Today: Amanda Feilding – The Beckley Foundation: Changing Minds through Psychedelic Research
Pubs.asahq.org: The Vasopressin System: Physiology and Clinical Strategies
YouTube: Amanda Feilding on Trepanation
Washingtonpost.com: The Google engineer who thinks the company's AI has come to life
About Hans Eriksson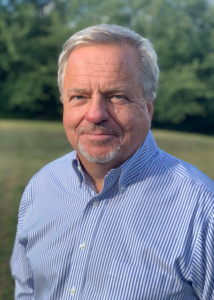 Dr. Hans Eriksson is a highly respected drug developer and clinical psychiatrist with over 20 years of pharmaceutical experience. He holds an MD and Ph.D. in cell and molecular biology from Lund University and an Executive MBA from Stockholm School of Economics. Eriksson's specialties include drug development, clinical psychiatry (e.g. mood and anxiety disorders, schizophrenia, and emergency psychiatry). Prior to becoming Chief Medical Officer at HMNC Brain Health, Eriksson served as Chief Medical Officer at COMPASS Pathways and previously as Senior Director of Clinical Research at Lundbeck and Medical Science Director at AstraZeneca. He has worked on five late-phase clinical development programs for depression indications, three of which have resulted in regulatory approvals for Major Depressive Disorder.
Socials: Linkedin
---
​Rate, review, and subscribe on Apple Podcasts, Spotify, Stitcher, Google Podcasts, or anywhere you like to listen.


Support the show!