In this episode, Joe interviews Miriam Volat, MS and T. Cody Swift, MFT; Co-Directors of The Riverstyx Foundation: a charitable organization focused on funding psychedelic research and ensuring integrity and reciprocity in the psychedelic space.
Volat and Swift cover a ton of ground in this conversation; from philanthropy, research, and the hurdles of funding in the psychedelic space, to the unintended consequences of the quest for holistic healing (e.g.: iboga & peyote over-harvesting), to plant medicine biocultures and the Good Friday Experiment, to changing our relationship with waste with green funerals. They discuss psilocybin's ability to ease distress related to cancer and death, toad conservation efforts by the Yaqui; the true sacredness of peyote amongst Native Americans, and Indigenous-led structures for future biotechnology companies.
They talk about the ever-present reality (and ripple effect) of the decimation of the Native American way of life, and break down the critical considerations for the survival of Indigenous culture; looking at the Nagoya Protocol and how sustainable harvesting structures, better relationships with the land and surrounding communities, benefit-sharing, and, most importantly, partnerships with Indigenous leaders can help to ensure a culturally respectful and informed future for the psychedelic field.
Notable Quotes
"Sometimes in the psychedelic space, people are just focused on this organism or brew or something, and that's the focus. But really, for thousands of years, those things aren't separated from a way of life or a cultural container that guides many things through a territory, through language. So that's why we're really using that term, 'bioculture,' so as not to dissect these things into little parts that are actually very interconnected." -Miriam
"If we arrive in a psychedelic future 20, 30, 50 years from now and we haven't done our work to empower those communities to survive and stay strong and stay rooted in their own traditions, we'll be at the same place of not knowing where we came from: What were the original ways of holding these medicines? What were the original songs? What were the original protocols? And once again, [that] will have been lost. And that's not healing, that's more disconnection." -Cody
"White cultures, especially on the West coast; we're blessed with …so many amazing medicines from MDMA and LSD and ayahuasca and 2C-B, and all the 2Cs, and 5-MeO, and just– it's incredible. And the Native American communities have, at least in this country, they have peyote. They do not regard it [as] a psychedelic. This is a sacred, sacred plant medicine. And they have no interest (from all the leadership that we've talked to); absolutely no interest [in other drugs]. It would be a sacrilege to consider the other pathways. All they have is Peyote. We really need to keep that in mind." -Cody
Links
Psychedelics Today: Cody Swift of RiverStyx – Funding the Access and Preservation of Sacred Plant Medicines
ICPCI.life: Indigenous Peyote Conservation Initiative
IMC.fund: Indigenous Medicine Conservation Fund
Psychedelicreview.com: Carey Turnbull
Psychedelicreview.com: William Linton
Wikipedia.org: Good Friday Experiment
Hopkinsmedicine.org: Hallucinogenic Drug Psilocybin Eases Existential Anxiety in People With Life-Threatening Cancer
Sage Journals: Cancer at the Dinner Table: Experiences of Psilocybin-Assisted Psychotherapy for the Treatment of Cancer-Related Distress
ICEERS.org: International Center for Ethnobotanical Education, Research, and Service
UMIYAC: Union of Indigenous Yagé Medics of the Colombian Amazon
Wikipedia.org: American Indian Religious Freedom Act
This Is Your Mind on Plants, by Michael Pollan
About Miriam Volat, MS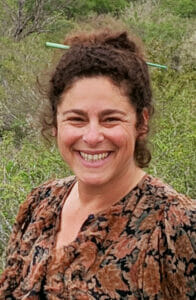 Miriam Volat, MS, serves as Co-Director with Cody Swift of the Riverstyx Foundation, Interim Executive Director of the Indigenous Peyote Conservation Initiative, Director of the Indigenous Medicine Conservation Fund, and she is on the Board of Directors of MAPS Public Benefit Corporation. The RiverStyx team undertakes deeply engaged relational philanthropy supporting social justice; ethical and innovative integration of the psychedelic movement into broader society; addressing mental, spiritual, and ecological crises through biocultural responsibility; and respectful allyship with Indigenous traditional knowledge holders. Miriam Volat works personally and professionally to promote health in all systems. Her background is as a complex systems-facilitator, soil scientist, educator, and community organizer. Her work aims to increase broad-based community and ecological resilience through supporting high leverage initiatives at the intersection of biological, socio-cultural, and psycho-spiritual diversity.
---
About T. Cody Swift, MFT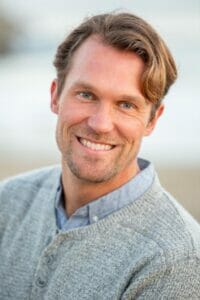 T. Cody Swift, MFT is a philanthropist, qualitative researcher, and licensed psychotherapist. Through the Riverstyx Foundation, he has collaborated extensively on projects addressing healthy society through working with stigmatized populations and issues – those most likely to be overlooked for funding and support. Since 2007, he has helped to fund over 20 psychedelic research trials. He has served as a therapist-guide in the Johns Hopkins psilocybin and cancer-anxiety study, and has conducted dozens of qualitative interviews with study subjects into the subjective aspects of their experiences with psilocybin and MDMA. He has a passion for reinvigorating religious traditions through psychedelics, and has also worked for over 7 years supporting Indigenous communities in the conservation of their sacred plant medicines, such as the Native American Church in the preservation of Peyote and the Indigenous Medicine Conservation Fund.



Support the show!

---