In this episode, Joe interviews Julie Zukof: Head of Strategic Partnerships for Nue Life and the creator of Psychedelic Women, and Michelle Weiner: a double board-certified Doctor specializing in integrative pain management, using cannabis, ketamine, and other holistic modalities to get to the root cause of chronic pain.
Weiner tells of how her pain-management methods changed as her patients told her about the healing power of cannabis and ketamine, and how she was even more inspired by learning how much chronic pain is a result of fight-or-flight trauma reactions and resulting learned behavior. She discusses the central sensitization of fibromyalgia; ketamine infusions and dose discovery; the differences between how therapists and coaches are viewed (and the need for both); session music and trusting the facilitator in their music choice; and the importance of preparing for a ketamine experience through meditation and/or breathwork. 
And they talk about Psychedelic Women, which was just founded in January as a result of Zukof realizing how much women were a minority in the psychedelic space. She talks about why we need more women in psychedelia; women's natural inclination to connect and support each other; and how medicine should mirror that – where people from all methodologies can work together for the betterment of the patient. Psychedelic Women is in the process of updating from a speaker series to a more community-based platform. If you want to become a part of the community, sign up at their waitlist today!
Notable Quotes
"Personally, the coaches and the therapists that I use (my nurse practitioners) are mainly women. And I don't know if that's because they gravitate towards this field or because patients gravitate towards them, but there's that nurturing, innate property of being a woman that also is special and unique and we can use to our advantage in that sense." -Michelle
"I think people are under the impression that psychedelics are always meant to be enjoyable. And while ketamine oftentimes is enjoyable, sometimes it's meant to be part of a healing journey." -Julie
"I credit Dustin [Robinson] for bringing us on and featuring the group at Soho House, and something he said was, 'It's not that I don't want to feature women on the panel, I just need more women in the space to feature them.' And I think that's an excellent point. And if we can help do something about that, then I think we're winning." -Julie
"There's so many other people that are involved in making this experience more effective for people. It's not just the medicine and the doctor and the therapist and the coach. …It's so nice to see because this is really how medicine should be. It shouldn't be everybody in their own box like with other physicians. …This whole group is really bringing people together that have certain talents and passions and saying: 'We can work together.'" -Michelle
Links
Citybiz.co: Dustin Robinson Presents Psychedelic Women Panel, Part of the Monthly Psychedelic Series at Soho Beach House Miami on Jan. 17
Psychiatryadvisor.com: Pain Reprocessing Therapy Reduces Pain Perception, Disability in Chronic Back Pain
Psychedelics Today: PTSF 41 (with Mendel Kaelen of Wavepaths)
"Psychedelics & Pain Symposium" event by REMAP Therapeutics (this event is tomorrow!)
Stanford Psychedelic Science Group
UC San Diego: Psychedelics and Health Research Initiative
About Julie Zukof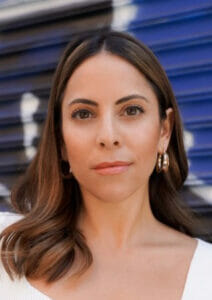 Julie Zukof is the creator of Psychedelic Women, a speaker series and influential community. Over her eighteen year career in NYC, Julie has created, innovated, marketed, and grown wellness brands by working at prestigious innovation firms and then starting her own consultancy. Julie is now Head of Strategic Partnerships for Nue Life, the leading mental wellness company in at-home ketamine treatments.
Socials:
---
About Dr. Michelle Weiner, DO MPH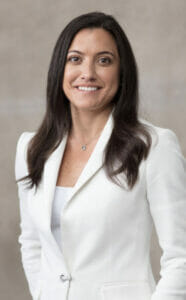 Dr. Michelle Weiner is double board-certified in Interventional Pain Medicine and Physical Medicine and Rehabilitation, and a partner in private practice at Spine and Wellness Centers of America. She is a member of Florida's Medical Cannabis Advisory Committee, vice president of Mr. Psychedelic Law, a not-for-profit with the mission of responsible legal reform of psilocybin, and a clinical advisor for Iter Investments, a venture capital firm focused on supporting emerging companies within the psychedelic ecosystem of behavioral and mental health. Dr. Weiner's research focuses on using cannabis as a substitute for opioids in chronic pain patients and cannabis's effect on seniors with chronic pain, as well as comparing psychedelic v psycholytic doses of ketamine for chronic pain and depression. Her unique approach of personalized and preventative medicine focuses on empowering her patients to cultivate health using cannabis and ketamine-assisted psychotherapy as a catalyst to identify the root cause of one's suffering, optimizing their quality of life.
Socials: Instagram 


Support the show!