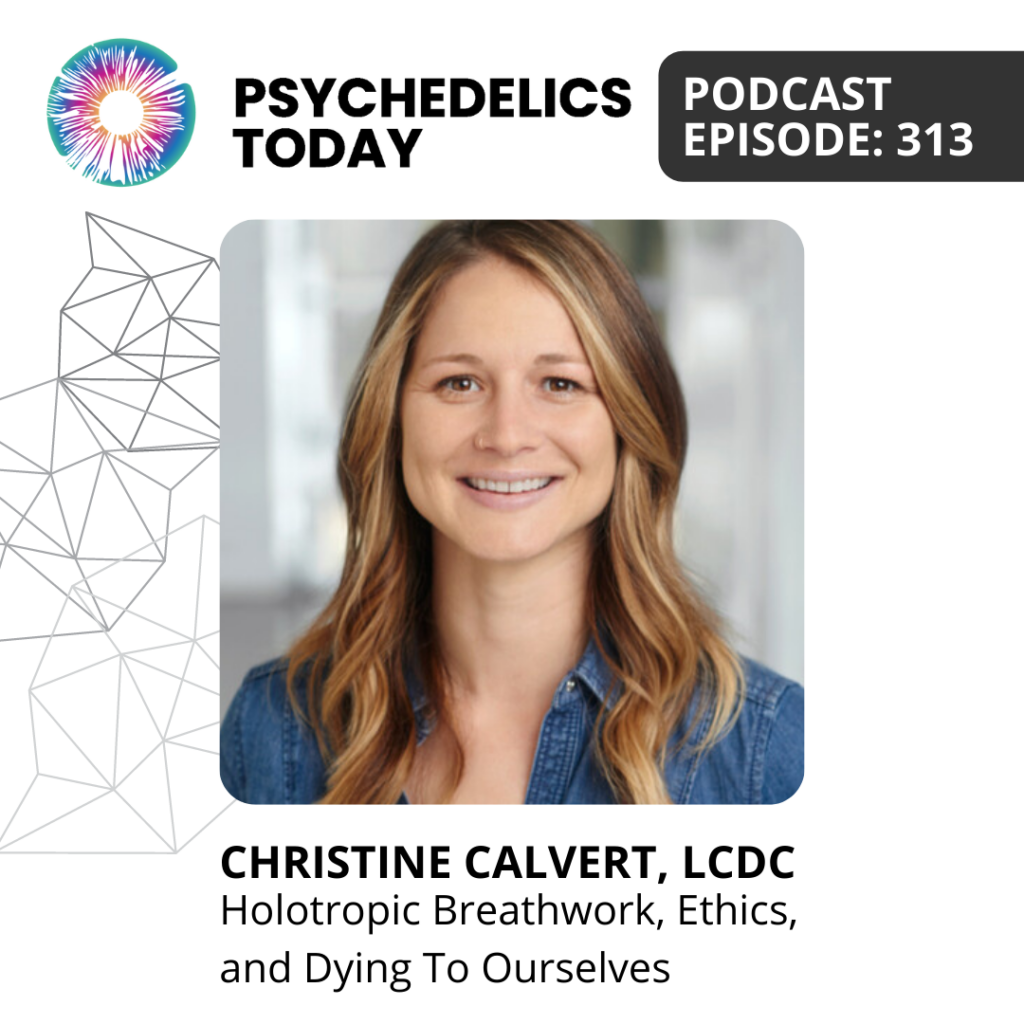 In this episode of the podcast, Joe interviews Licensed Chemical Dependency Counselor and Holotropic Breathwork® facilitator, Christine Calvert.
At age 19, Calvert left Los Angeles and found her way to breathwork, spending four years in Grof Transpersonal Training. She quickly discovered that the technique served as a gateway back home to herself – her sacred self. Together, Christine and Joe cut through the many layers of the holotropic paradigm and transpersonal experiences, discussing how willingness for accountability & repair in facilitation are more important than perfection; the role of touch in breathwork sessions and the potential harm in not providing it; how amplification over suppression of symptoms in breathwork can heal; and how doing less as a facilitator can actually do more.
She also talks about the inner healing intelligence we all possess; how celestial nostalgia leads to mystical yearning; the ethics of spaceholding; the excitement and terror in expanded states of consciousness; saying yes to the entire archetypal pool; how Grof was (and still is) decades ahead of psychology; and what it means to die to ourselves.
Notable Quotes
"There [were], I don't know, 175 people there. So that was my first big group breathwork. I was sitting first and I remember just looking out at the room which was just absolute pandemonium. It was like the display of the full human experience. I remember just crying because I was both totally intrigued and excited – like 'Finally, I've arrived' – and then I was also just incredibly terrified. I feel like that's an interesting and kind of truthful reflection of how expanded state work is for a lot of people. There's this part of me that feels home and also maybe a little healthy resistance to knowing what that also means for me."
"One of the greatest gifts we can do for someone is to trust that what is happening for them is exactly what is needing to come through for their healing and that there's nothing that we necessarily need to do in order to manage that."
"I can't imagine that continuing to just treat symptoms and see everything through a pathological lens is really all that fulfilling. Also we're just the doers in that world. And as much as I think our ego wants that, behind that is always the desire to be a part of something that's actually truly healing, and to know that we've empowered somebody to heal themselves. This is one of the things I love so much about the holotropic paradigm; is that it is about radical self-empowerment."
"I think we have to stop being afraid to just be vulnerable. We have to stop being afraid of our humanity. As facilitators, as practitioners, as spaceholders, as participants in medicine and breathwork – this is what we have to really be willing to share. …When we're willing to sort of knock ourselves off the saint pedestal as facilitators and spaceholders, I think then we might be able to hold this."
Links
Holotropic.com: Grof Transpersonal Training
The Ethics of Caring: Finding Right Relationship With Clients, by Kylea Taylor
Exploring Holotropic Breathwork, Edited by Kylea Taylor
About Christine Calvert, LCDC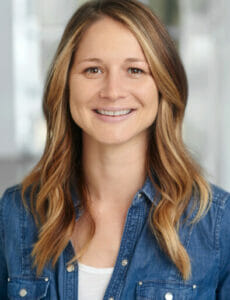 Christine Calvert is a teacher and module facilitator for Grof Transpersonal Training and a Licensed Chemical Dependency Counselor. In addition to bringing Holotropic Breathwork® and other experiential workshops to mental health and addiction facilities, she is passionate about the ethics and integrity needed in facilitating expanded-state work; supporting the integration of Holotropic and psychedelic sessions through somatic resourcing; and creative expression, personal ritual, and group support. Her own personal healing journey was greatly influenced by the Holotropic perspective and she feels deeply dedicated to sharing this work with those seeking healing. She enjoys finding ways to weave her personal and professional experience of different therapeutic and spiritual systems such as Shamanism, Somatic Experiencing, Jungian psychology, attachment theory, and mindfulness practices into her work with others. Christine is currently studying to become a Naturopathic Doctor and maintains a private counseling and consulting practice in addition to facilitating Holotropic Breathwork® nationally.
---


Support the show!