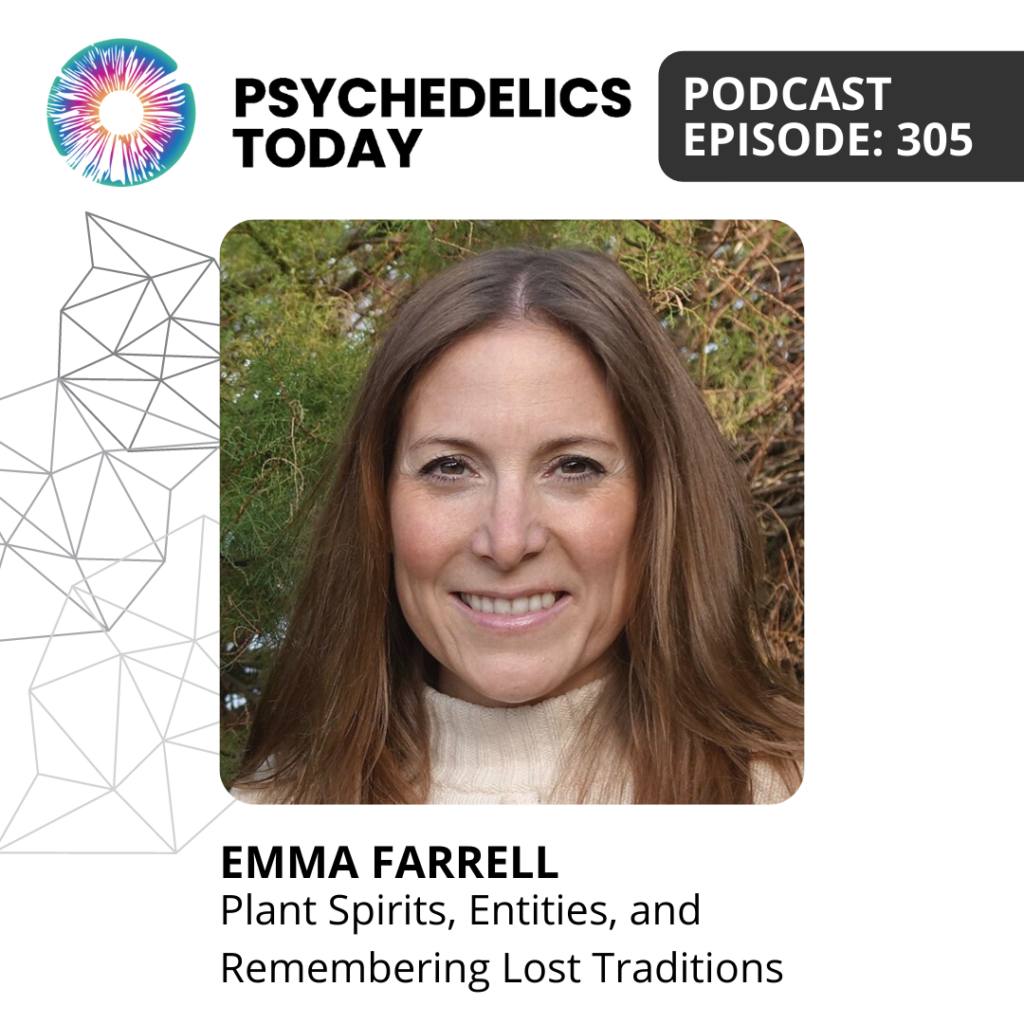 Culture
PT305 – Emma Farrell – Plant Spirits, Entities, and Remembering Lost Traditions
March 29, 2022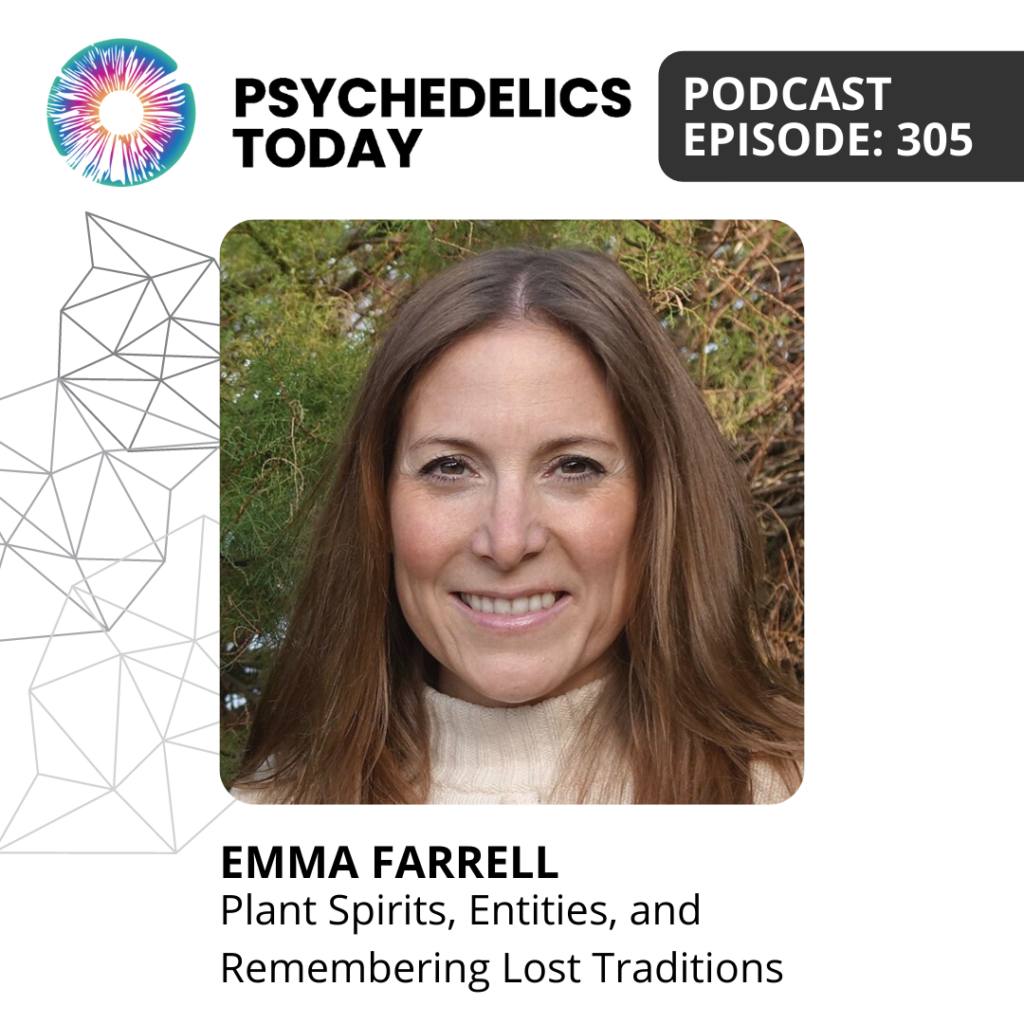 Subscribe
Share
In this episode of the podcast, Joe interviews spirit healer, geomancer, and author of the new book, Journeys With Plant Spirits: Plan Consciousness Healing & Natural Magic Practices, Emma Farrell. 
After traveling the world and seeking knowledge for 15 years, a conversation with the spirit of iboga helped her realize that the highest teachings were all there in her own culture, and she could have healing relationships with plants in her own environment – that while it's beneficial to learn other cultures' traditions and have reverence for the spirit of other cultures' medicine plants, you can achieve the same result at home, with plants you can be more connected to, and through a lens you may understand better. 
She discusses her process and the importance of plant dietas; the idea of the "ethical warrior"; the types of energies she sees in different plants; how we've forgotten our connection to nature; what can help strengthen connections to plant energies; why she recommends starting a plant exploration with mugwort; the concept of ayahuasca helping you to die consciously; the power of energy fields; how we are the most amazing technology; and how, for many reasons, people are often carrying around attachments they're not aware of.
Notable Quotes
"What I found was that if you approach our native plants and trees like the oak, alder, elder, etc. with reverence and in a sacred way – as you would with, say, a sacred ceremony with a psychedelic plant – if you approach them in this kind of reverential way, then they can be just as psychedelic."

"[You] just have to have this patience that the plant spirit knows exactly what you need when you need it and it's working in the background even if you're not conscious of it. But then you become conscious of it."

"I wouldn't say we're disconnected [from nature] because we are nature. It's just that we've forgotten our deep connection. And so whenever we're working with plants and trees (or any plants), it's just a remembering – remembering who we are."

"These plants show you what you need to resolve within yourself. The plants don't fix you. Ayahuasca doesn't fix you, but she gives you a lot of homework."
Links
Journeys With Plant Spirits: Plant Consciousness Healing & Natural Magic Practices, by Emma Farrell

Wisdomhub.tv

Plant Consciousness Apothecary
Verywellhealth.com: What Is Mugwort?
About Emma Farrell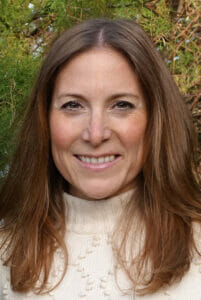 Emma Farrell is a plant spirit healer, geomancer, and author. Emma has held plant diet retreats and ceremonies in England and Wales since 2016. She holds a Master's Degree in "The Preservation & Development Of Wisdom Culture & The Art Of Liberation" in the Tibetan Buddhist Mahayana Tradition, writing her thesis on "Understanding The Nature Of The Self Through Lucid Dreaming." Emma spent 2 years at the Lama Tsongkhapa Institute in Tuscany studying under lamas and geshes including her refuge lama, Dagri Rinpoche. Emma has been initiated into Indigenous healing and magical lineages of the British Isles and the Ecuadorian Amazon, has trained in Geomancy, Pranic Healing, and Psychic Surgery. She lives in Somerset, UK, where she runs the Plant Consciousness Apothecary, a remote healing practice and WisdomHub.tv. Emma's healing practice is grounded in quantum plant technology, which she believes is the healthcare of the future. Emma is the co-founder of Plant Consciousness, the ground-breaking London event about the conscious intelligent world of plants and trees.
Plant Consciousness: Facebook
---


Support the show!