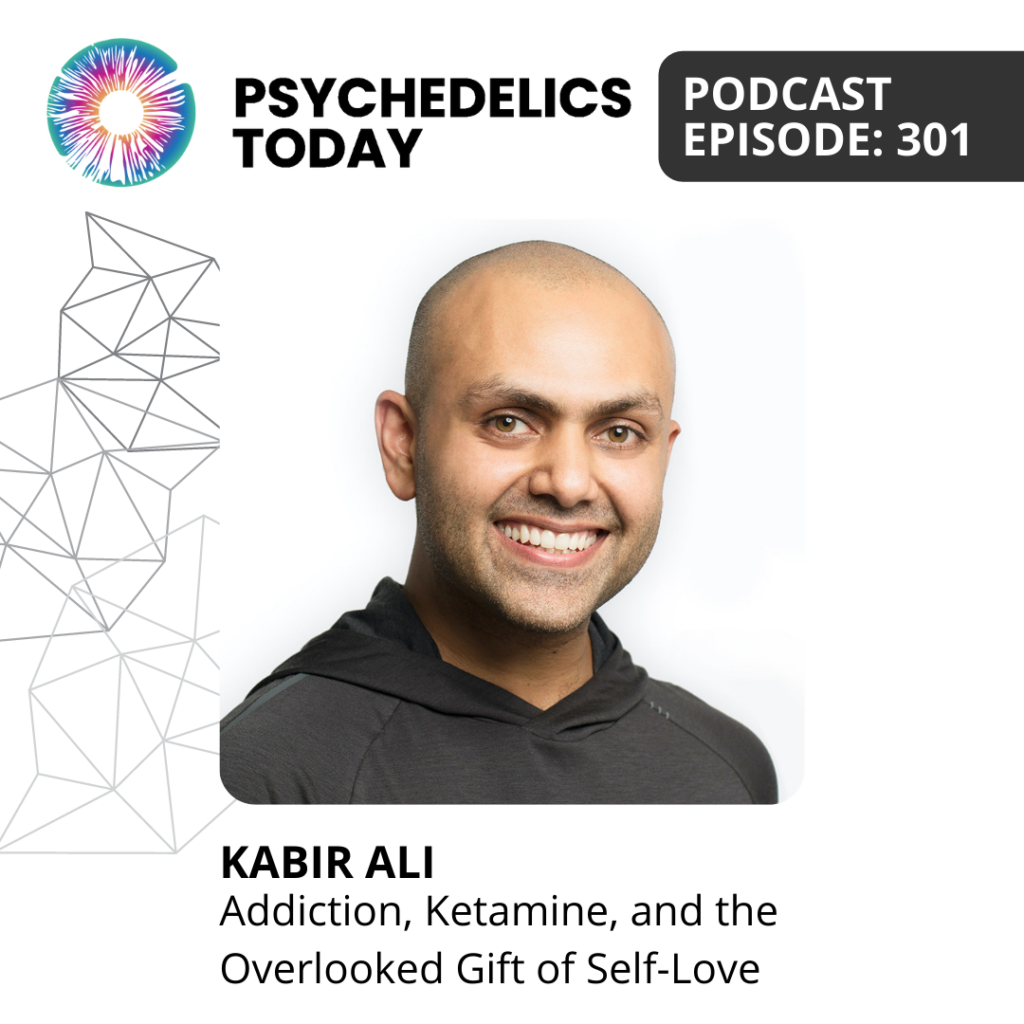 In this episode of the podcast, David interviews Chief of Staff, Head of Operations, and "Chief Cheerleader Officer" at Nue Life, Kabir Ali.
Ali speaks about the power of ketamine-assisted therapy and how his first ketamine treatment made him overcome 10 years of addiction and depression (and realize what caused it). He talks about addiction: his struggles, how people can have these relationships with anything, concerns over the addictive properties of ketamine, and the importance of having the right people in your corner – especially when using a substance to overcome another. And he talks about the lack of education in mental health he's seen in his travels, how our current society seems to be driving us to escape, and how self-love (and the authenticity and freedom that comes from it) is one of the most overlooked and wonderful gifts of psychedelic-assisted therapy.
And he discusses Nue Life: how the clinicians he works with are magical people, the benefits he's seen from integration work in group settings, the health coaching they've made a large part of their program, what he's most excited about, and why he views Nue Life as a next-gen mental health company rather than a ketamine clinic.
Notable Quotes
"We're certainly living in a space today where our environment is pushing us to escape. It doesn't necessarily feel safe. There's a lack of certainty in our social landscape over here today. And whenever I come by someone who is struggling with addiction, whether it's someone that I am mentoring or personally coaching, it's quite apparent that we cannot underestimate the value or the impact of our environment."

"That self-compassion, that self-love: it's one of the most, I think, overlooked gifts of these treatments." 
"The biggest gift, again, is that self-compassion, that self-care, that self-love. But the authenticity and the freedom that comes through these discoveries or through these experiences that we share with psychedelics; that's one thing that I think we, at times, look over, which is: what is it that you are actually walking away with when you embark on a journey with plant medicines or with ketamine? And that's just really the authenticity that you just touched upon right now, and that is that liberating feeling where we can actually go ahead and pursue and live the lives that we once had, or perhaps, lead a life that we never knew that we could lead."
Links
Psychedelics Today: PT274 – Juan Pablo Cappello – Nue Life: Using Digital Phenotyping to Personalize Healthcare
Lovediscovery.org: Dr. Carolina Pataky
About Kabir Ali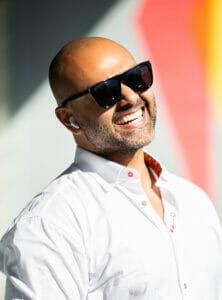 Kabir Ali is an advocate for accessible and innovative mental health care. As an operations executive in the wellness industry, his passion is to create collaborative teams that provide effective treatment at the highest standards of compliance. Kabir grew up in West Africa and Bombay and began his career as an actor and filmmaker in Bollywood. The pressures of the entertainment industry and the incarceration of a close family member ultimately led to struggles with addiction. While in treatment, he began working in healthcare communications, where he found satisfaction using his storytelling skills to help others heal. Today, Kabir serves as COO of Mind Body Medicine and My Ketamine Home and as Head of Operations for Nue Life, a recently-launched startup that provides at-home psychedelic therapy. In his spare time, Kabir studies the intersection of addiction and family systems and looks forward to developing additional programs that bring affordable mental health treatment to underserved communities.
Nue Life socials: Instagram / Facebook / Twitter
---


Support the show!