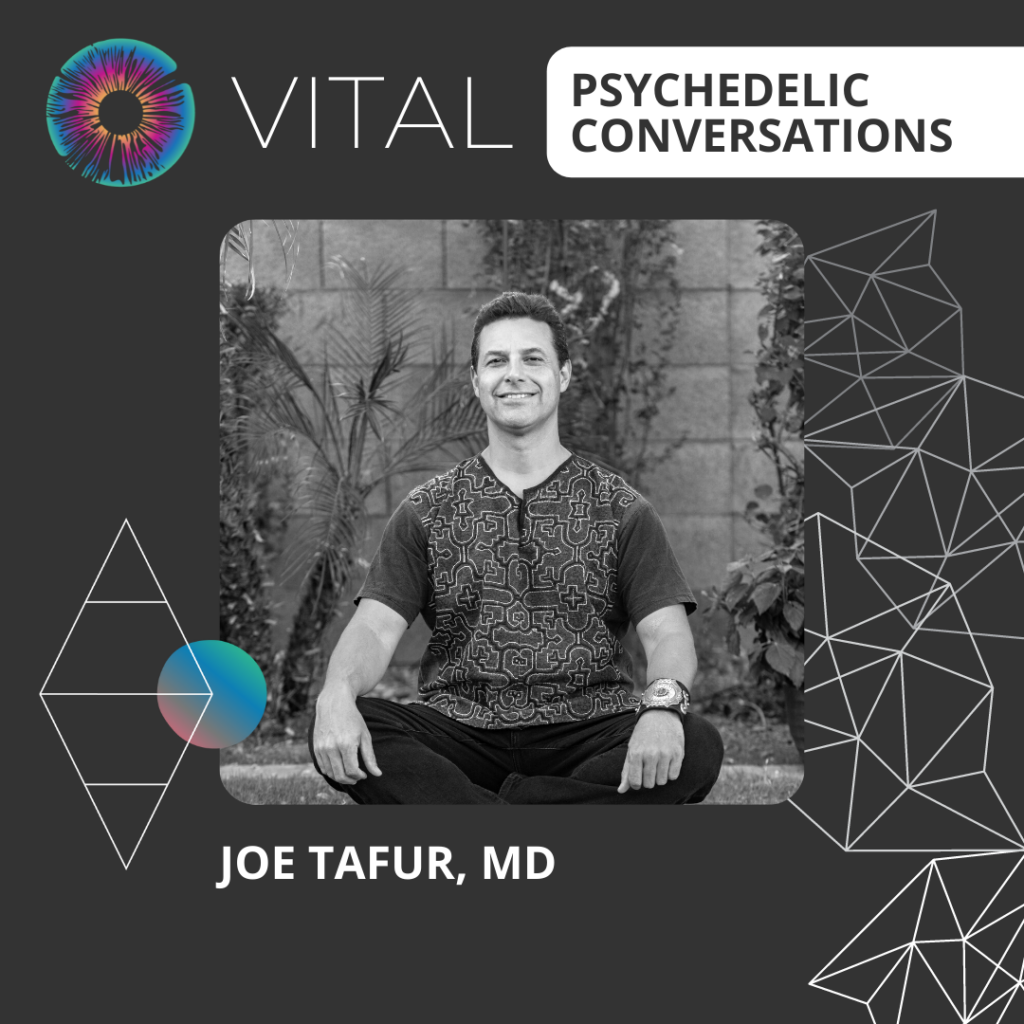 In this episode of the podcast, Kyle sits down with Joe Tafur, MD, for the first episode in our new weekly series, "Vital Psychedelic Conversations." 
Vital is the name of our new 12-month certificate program launching in April, and each episode of Vital Psychedelic Conversations will feature one of the teachers we've been honored to be able to include in the program. While the official announcement with all the important details is coming next week, we're pretty pumped about Vital and wanted to start this new series today!
Joe Tafur, MD, is a family physician and author who was trained in ayahuasca curanderismo at the Nihue Rao Centro Espiritual in Peru. He also is a co-founder of the Church of the Eagle and the Condor, which is currently pursuing legal protection for ceremonial ayahuasca use. 
He discusses the frustrating application process for the church; the idea of the substance only being a part of the experience; how a truly transpersonal moment seems to make people start asking about the sacred; the scientific community's struggles with the transpersonal; soul retrieval; the interconnectedness of all things; and he makes an argument for allowing religious tokens in therapeutic containers. And he talks about what we can learn from Indigenous tradition and their holistic and health-focused mindset, connection to nature, relationship with substances, and embrace of spirituality. 
Through the Church of the Eagle and the Condor, Tafur is running a webinar series to speak to and learn from Indigenous elders called "Wisdom of the Elders." The first is next week, January 27th, and features Diné Elder Josie Begay-James.
Notable Quotes
"People are with this kind of direction: they're partying, they're having a great experience, maybe making some big memories, maybe they are shifting, some people are growing, maybe not. But then, on this other side, you have this high percentage of people really turning around decades-old mental health issues. So that's a big, big difference. So what's going on in those sessions? And what's going on around those sessions? The focus has been the substance, the substance, the substance, the substance. They think they can sell it, whatever they want to do with it. But that other meat of what's happening with people – there's a lot of mysterious elements in that space."
"The ones who are doing the psychotherapy with ketamine, I find, over and over again, that they become very curious about the sacred. …Those people want to know about people that have experience with this, from that perspective (from a spiritual perspective), because you can tell them: 'These molecules did this and these neural patterns did that,' but they're not satisfied. It doesn't answer the questions that they're seeking, about: 'What do I do with that?'"

"Why does it have to be separate? Why would it be separate? It's not separate, I don't think, in sports. I don't think they try to get people to dissociate from their intuition and their feeling. I think they encourage it strongly. …They'll say, 'He's possessed!' They'll say a person is 'inspired.' Similarly with music; you wouldn't have that 'I'm not going to try to feel into my soul while I'm on stage.' It's actually the opposite, is the discussion quite often. Isn't that true? Isn't that what sells tickets all over the world? Isn't that what distinguishes the big ticket sellers in general, that they're able to tap into something that is transpersonal?"

"We have to deal with the transpersonal, not only for the sake of expanding ourselves and to be better people or to grow, but it's a matter of health. That's the reason." 
Links
The Fellowship of the River: A Medical Doctor's Exploration into Traditional Amazonian Plant Medicine, by Joseph Tafur, MD
January 27th: First episode of the Church of the Eagle and the Condor's "Wisdom of the Elders" Series: An Evening with Diné Elder Josie Begay-James
Frontiersin.org: The Shipibo Ceremonial Use of Ayahuasca to Promote Well-Being: An Observational Study
Psychedelics Today: PT229 – Dr. Matthew Johnson – What is Consciousness?
About Joe Tafur, MD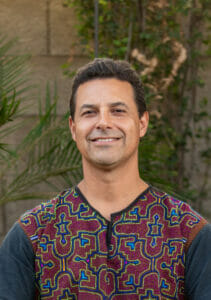 Joe Tafur, MD, is a Colombian-American family physician originally from Phoenix, Arizona. After completing his family medicine training at UCLA, Dr. Tafur spent two years in academic research at the UCSD Department of Psychiatry in a lab focused on mind-body medicine. After his research fellowship, over a period of six years, he lived and worked in the Peruvian Amazon at the traditional healing center Nihue Rao Centro Espiritual. There he worked closely with master Shipibo healer Ricardo Amaringo and trained in ayahuasca curanderismo. In his book, The Fellowship of the River: A Medical Doctor's Exploration into Traditional Amazonian Plant Medicine, through a series of stories, Dr. Tafur shares his unique experience and integrative medical theories. After the release of his book in 2017, Dr. Tafur has been spending more time in the U.S. and with his spiritual community in Arizona, has co-founded the Church of the Eagle and the Condor (CEC). This spiritual community is dedicated to promoting the spiritual unity of all people with the Creator through the practice of traditional Indigenous spirituality and sacred ceremonies. The CEC is currently pursuing legal protection for their practice of sacred Ayahuasca ceremony. Dr. Tafur is also a co-founder of Modern Spirit, a nonprofit dedicated to demonstrating the value of spiritual healing in modern healthcare. Among their projects is the Modern Spirit Epigenetics Project, an epigenetic analysis of the impact of MAPS MDMA-assisted psychotherapy. Their first results have now been submitted for publication. He is currently a fellow at the University of Arizona's Center for Integrative Medicine. Additionally, he is involved the Ocotillo Center for Integrative Medicine in Phoenix, Arizona. To learn more about his work you can also visit Drjoetafur.com.
---


Support the show!