In this week's Solidarity Fridays episode, we're doing something a little different and featuring two shorter interviews, recorded in a media room at the Wonderland Miami conference last week. First, Joe and David interview Ahmad Doroudian, Ph.D., the CEO & Director of BetterLife Pharma, and then David speaks with Dr. Abid Nazeer, Chief Medical Officer at Wesana Health.
After a brief Joe rant that touches on Wonderland, biopiracy, rising sea levels, and psychedelics for problem solving, we jump into Ahmad Doroudian's recording, where they mostly talk about the non-hallucinogenic compound, 2-Bromo-LSD. While LSD has shown great signs at being effective for the treatment of cluster headaches, many people (including Doroudian) do not want to experience the hallucinatory part of this medicine, so BetterLife Pharma has been researching using this LSD-relative to address this very need (and it may be even safer than LSD too). They also touch on another compound, TD-010, which could be a safe and non-addictive alternative to benzodiazepines.
Part 2 of this split podcast features David sitting down with Chief Medical Officer at Wesana Health, Abid Nazeer. He talks about opening the first ketamine clinic in the midwest; Daniel Carcillo; the need for integrative wellness; and traumatic brain injuries, which they're researching alongside MAPS. He talks about what he wants to do with Wesana Health, which is essentially creating a "center of excellence" hub where a patient can be referred to different departments (spokes) specializing in any number of possible healing modalities, all under the same network.
Notable Quotes
"Can we put this together in a way that is patient-friendly, cost-effective, all the things that are more or less a big pharma approach, to something that could really make a difference? It's not specialized, you don't need to have a high net worth to get this treatment, and you don't need to worry about side effects." -Ahmad Doroudian
__________________

"I told my wife that I want to open up a private practice ketamine/psychiatry clinic a couple of days after we found out she was pregnant with twins. She's like, 'Now? Is this the right time?' There's never a right time, but if you feel it, you should go for it." -Abid Nazeer
"We're complex beings and the brain is super complex, so that whole hypothesis that it's all about up-regulation of serotonin or dopamine or norepinephrine receptors; I don't think it's going to hold weight in the long run. There's too many other factors involved, and psychedelics are teaching us that you can approach this in a whole different way." -Abid Nazeer
"It's almost like some programs focus on therapy, some focus on biology, and the needle should be right in the middle for the best effect. And I think psychedelics are the first thing to actually bring it back to that." -Abid Nazeer
Links
From Joe's segment:
Truffle.report: Psilocybin Study for Tobacco Gets Federal Funding
Doubleblindmag.com: Psychedelics Could Become Extractive Capitalism — Unless We Hold Stakeholders Accountable
From Ahmad Doroudian's segment:
Science.org: LSD Alleviates 'Suicide Headaches'
Psychedelicreview.com: 2-Bromo-LSD
Clusterbusters.org: Response of cluster headache to psilocybin and LSD (from Nature)
Journals.sagepub.com: The non-hallucinogen 2-bromo-lysergic acid diethylamide as preventative treatment for cluster headache: An open, non-randomized case series
From Abid Nazeer's segment:
Psytechglobal.com: The Fundamentals of Psychedelic Medicine course/
Psychedelics Today: PT223 – Daniel Carcillo – Life After Sports
About Ahmad Doroudian, Ph.D.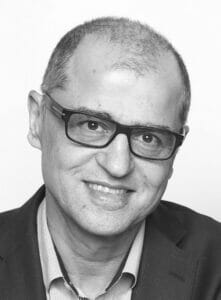 Ahmad Doroudian, Ph.D. is the Chief Executive Officer & Director BetterLife Pharma. He has more than 20 years of experience as a Pharma CEO in finance, including M&A, and multiple IPOs, Integration of pharmaceutical operations (Whitehall Robbins, Rhone Polenc, Boehringer, Aventis). He is the Founder of Merus Labs (NASDAQ: MSLI), which sold for $300 M+ in 2017. He specializes in acquisition, integration, tech transfer and management of branded pharmaceutical products Enablex®/Emselex®, Entrophen®, Sandomigran®, Sintrom®, Vancocin®, Zaditen®.
About Dr. Abid Nazeer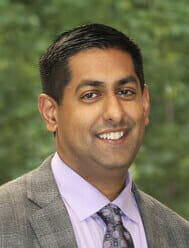 Dr. Abid Nazeer is the Chief Medical Officer for Wesana Health and is a leader in the fields of addiction, ketamine therapy, and pharmacogenetics, currently spearheading research into ketamine and cognition. He was previously Chief Medical Officer for a national network of addiction focused clinics, pioneered the first dedicated outpatient psychiatric based ketamine clinic in the Midwest, and lead the PTSD clinic at Overton Brooks VA Medical Center.


Support the show!