In this episode, Joe interviews Dr. Tiago Reis Marques: senior fellow at Imperial College, lecturer at the Institute of Psychiatry, King's College London, psychiatrist at the Maudsley Hospital, and CEO of Pasithea; a biotech company developing new drugs for the treatment of psychiatric and neurological disorders.
Although Pasithea is creating new drugs, Marques talks a lot about the importance of repurposing existing ones. Due to the insane complexity of the human brain and the myriad of possible problems one can experience; until we have new drugs to address everything, we need to use what we have. And he discusses how this repurposing process comes about: how companies have to run big, expensive trials to prove efficacy and do so while they still have the patent (because once they lose the patent, there's no financial incentive to continue).
And as Pasithea is also offering at-home ketamine infusions (first in New York and California, but soon, all across the US), he talks a lot about ketamine: How it covers a wide range of disorders, the pros and cons of intramuscular ketamine and IV infusions, drug interactions, its similarities with other psychedelics, and the (maybe surprising) lack of side effects.
He also discusses how making a pharmacoeconomic analysis can show how a few expensive ketamine infusions could create incredible savings, why new drug development is a very high-risk, high-reward industry, what "responded" means in clinical trials, how Covid-related spikes in PTSD relate to the pandemic timeline, the importance of talking about mental health more, and what we can do with historical and outdated (but important) data.
Notable Quotes
"What you've seen in this revolution that is happening in psychiatry is [this] renaissance of substances that we consider …as bad [or] toxic and we're actually using them again. We have laughing gas for treatment-resistant depression, we have MDMA for PTSD, you have ketamine for treatment-resistant depression, PTSD. …We've been rediscovering these drugs that we thought were lost [to] the dark side and we're using them again."
"If you look across the spectrum, the majority of disorders are rising in the field of psychiatry and that's due to environmental conditions [and] now Covid. We see an exponential rise in psychiatric diagnosis and we see that a large majority of patients; either they do not receive the treatment (in this case, drug treatment, pharmacological treatment) or if they receive it, they experience side-effects, or they don't like [it], or these treatments don't show efficacy. So we need to create new drugs."
"There's always a problem with ketamine. Some of these patients end up relapsing after a period of approximately one month. But if you meet someone who has experienced PTSD symptoms, even one month of relief of symptoms is tremendously helpful. They make them live again. So, we'll see a space for ketamine in the treatment of PTSD, for sure. Let's hope the medical community embraces this."

"There's people out there in the past that have tried things and there's reports and so on, that any researcher that is reading them should read them in a way that's at least [to] increase their curiosity for why, 50 years ago, someone tried this and experienced this. That's a bit how psychedelics were rediscovered, because there were all these trials in the seventies that were completely forgotten until someone read them again and saw that they'd been used and they show efficacy. …So maybe a lot of research is just redoing it again using new methods, new drugs, new delivery ways (using brain imaging as a biomarker or response) and trying to improve our knowledge, just trying to not only replicate it but also adding something."   
Links
American Journal of Psychiatry: A Randomized Controlled Trial of Repeated Ketamine Administration for Chronic Posttraumatic Stress Disorder
About Dr. Tiago Reis Marques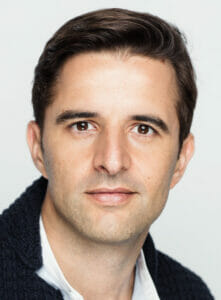 Tiago Reis Marques is a senior fellow at Imperial College, a lecturer at the Institute of Psychiatry, King's College London and a psychiatrist at the prestigious Maudsley Hospital. The Maudsley Hospital and the Institute of Psychiatry constitute the largest psychiatry center in Europe and ranks among the 3 best in the world. During his research career, he has received numerous prestigious awards, including the Young Investigator Award from the Brain and Behavior Research Foundation, the Research Award from the Royal Society of Medicine's psychiatry section and the Young Investigator Award of the International Congress on Schizophrenia Research. He is also a co-funder and CEO of Pasithea, a biotech company developing new drugs for the treatment of psychiatric and neurological disorders.
---


Support the show!