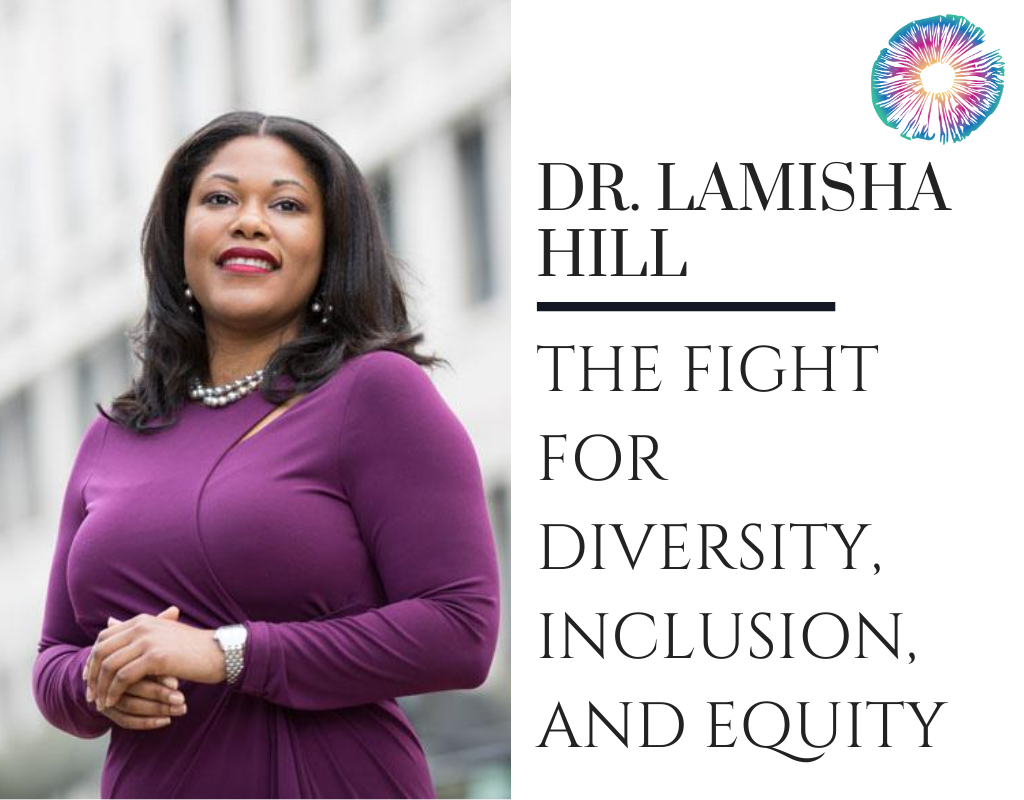 Culture
Dr. LaMisha Hill – The Fight for Diversity, Inclusion, and Equity
August 25, 2020
In this episode, Joe interviews Dr. LaMisha Hill, licensed Counseling Psychologist, board member of the Alameda County Psychological Association, and Director of Multicultural Affairs for the Office of Diversity and Outreach at the University of California, San Francisco.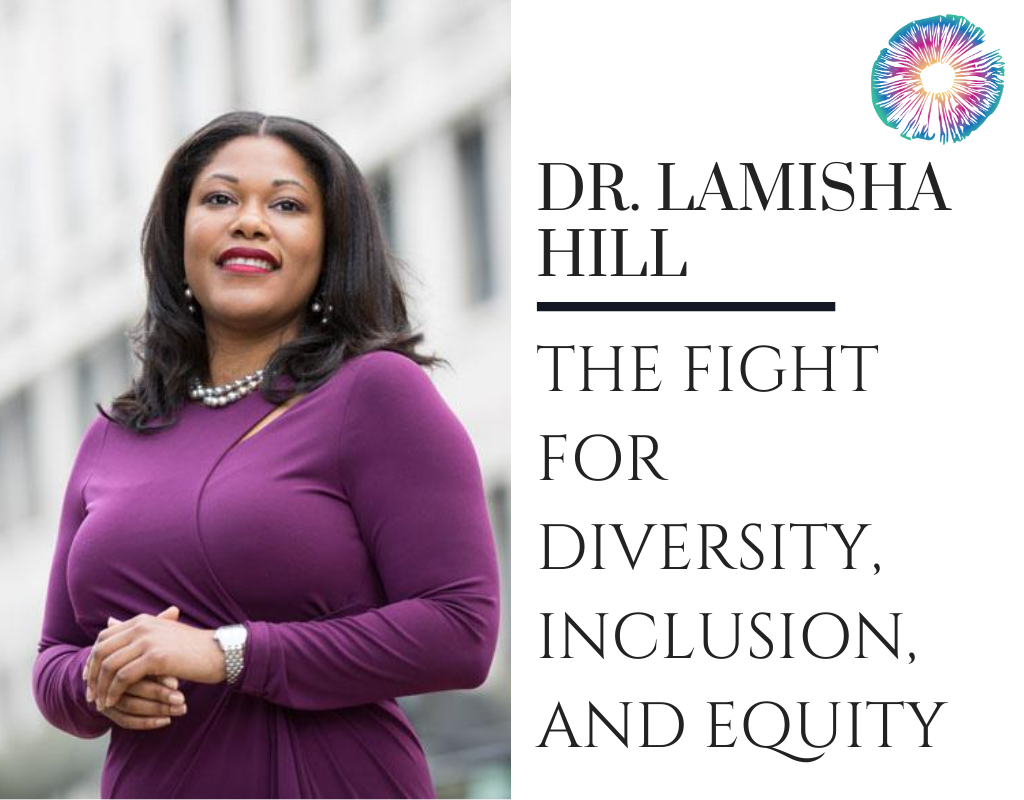 Subscribe
Share
In this episode, Joe interviews Dr. LaMisha Hill, licensed Counseling Psychologist, board member of the Alameda County Psychological Association, and Director of Multicultural Affairs for the Office of Diversity and Outreach at the University of California, San Francisco.
Hill talks about how race and gender of underrepresented people come into play in the psychedelic sphere- in studies, professions, and even in people's consideration of psychedelics as a possible healer for them: how most psychology follows the same well-worn, Euro-centric, fairly western, mostly-for-well-off-college-students paradigm, how even when culture and history are added later on, it's never the center of it, how ignorance (or flat out erasing) of history leads to entire groups of people feeling that they're not welcome in this world, how classicism is a much bigger problem than people make it out to be, and how to most people, there is a certain image that comes to mind when PTSD and trauma are discussed, and it rarely includes historical trauma, human trafficking, sexual violence against women of color and people across the gender spectrum, etc.- it is usually of a white soldier or white victim of sexual violence.
She talks about how we can all improve- having discussions and supporting groups that are doing the right thing, including more people from underrepresented cultures in studies (or even centering the studies around them), living the indigenous culture ideas of "spirit first" and honoring and respecting the magic (and doing so with energy), and most importantly, being an ally: educating yourself about people outside your normal social identities, centering the people you choose to be in alignment with, identifying where you have power and/or a voice, and using your resources for the betterment of the community.
Notable Quotes
"Race is not real. We have been set apart from one another for the purpose of capitalism, colonialism, exploitation and subjugation of a particular community that has roots in colorism and anti-black racism and slavery in our western American culture, and we continue to adopt in other people in the world based on the categories and classifications that we label onto people. So racism has huge effects, but race, in and of itself, is not real. So the opportunity that we have in the landscape of psychedelics, I really think, is towards unity."
"If you didn't think about your neighbor, if you showed up from a place of i– that you didn't come from a place of we, try again. It's not too late. If you showed up and your website or your narrative around whatever you're doing in the landscapes of psychedelics doesn't include honor and recognition for indigenous communities around the world, rewrite it. If you have the ability and the power to actually say 'hey, we're engaging in these studies and we did it in the way that studies are always done, and maybe we can actually reframe who we're centering in this work,' try again. If you give a talk or a TED talk or go on the next podcast and you're talking about your particular jam that you love and that's the thing that you do, but you didn't give honor and recognition, try again. That's all. Because in doing so, other people are going to be able to hear themselves- it's like a drum, it's like a call- because you have to thump it and let them know that they are invited. They are welcomed."
"The invitation to practice inclusion- let's pause and look at the ways that we're perpetuating structural oppression and non-belonging, and pivot towards strategies and principles of equity. Because when equity becomes structural, it's not contingent on people doing the right thing. People are always going to need to catch up, examine themselves, learn more, grow. …Hearts and minds have to grow, but while they're growing, we can actually pivot policies and practices that are going to bring about equity."
Links
Naming It podcast, with Dr. Bedford Palmer II and Dr. LaMisha Hill
---
About Dr. LaMisha Hill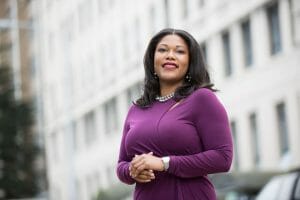 LaMisha Hill (pronouns: she, her, hers) is the Director of the MRC. Originally from the Chicago-Land Area, Dr. Hill moved to the west coast to complete a Doctoral degree in Counseling Psychology at the University of Oregon. Dr. Hill holds over 6 years of experience in higher education, and has supported students at two UC campuses. Most recently, she completed a Post-Doctoral Fellowship in Psychology at UC Berkeley's Counseling and Psychological Services. Prior to moving to the Bay Area, Dr. Hill completed a Pre-Doctoral Internship at the Counseling Center, UC Riverside.
Dr. Hill's professional experiences include providing direct clinical services to graduate and undergraduate students, engaging in outreach with campus partners, group facilitation, and program development/evaluation. She holds expertise in college student mental health, multicultural counseling, and assessment. Dr. Hill was the recipient of a 2014 UC Berkeley Spot Award, for herservice with The Mentoring Center (an Oakland based non-profit that supports youth of color).
Dr. Hill is passionate about advocacy, education, equity, and mentorship and strives to support students with navigating the complexities of a University system. Professionally, she is dedicated to multiculturalism, diversity, and supporting underrepresented communities. Dr. Hill is honored to join the Office of Diversity and Outreach under the leadership of Dr. Renée Navarro.


Support the show