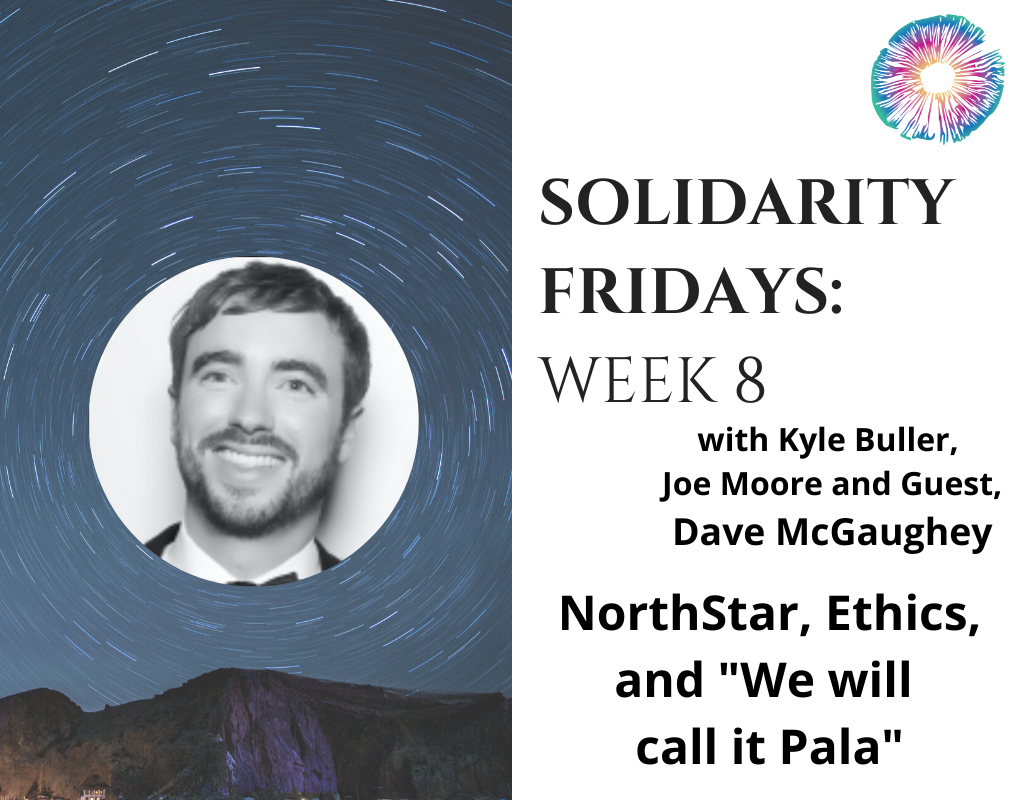 In today's Solidarity Friday's Episode, Kyle and Joe interview Dave McGaughey, Founding Partner of NorthStar. In the show, they talk about NorthStar, Ethics, and the story, "We Will Call It Pala".
---
Show Notes
About Dave
Dave was interested in natural food and kombucha and sold kombucha commercially and personally for 10 years
He mentions his favorite book of all time Island
The critical moment for Dave was at a convention hall on an escalator

On the escalator, in the middle, there were signs for an 'exit' that each company sold for
"What do we spend our short lives doing and why?" – Dave
He became humbled by the genius around him there and left the natural foods 'industry' for something more
Business Ethics
People come in with really good intentions, and then things get out of hand
Money screams security and comfort, even though that's not really the case
Joe says integrity has been Psychedelics Today's number one goal, we've turned down investors that were not ethical, been public about partnerships (and the ending of some), etc
Reflect inward to maintain ethical standing

"How do we reflect on what we actually need and what we need to do?" – Joe
Since the beginning, Joe and Kyle would reach out to their advisory board for questions and guidance
Anchoring Community
At Northstar, they look at a large coalition of people in the psychedelic field

Pollanators – those who have read Pollan's book and are super excited
Those who have had their own psychedelic experiences
Investors who are coming into the space and gaining a lot of power very quickly
Anchoring Community – the people who have been here for the longest time, and doing work in this space (elders, drug policy activists, etc)

In the underground, there is no strategy of how to hold accountability of facilitators, etc
"The eco-system is most thriving when non-profit pharma, and decrim and legalization are going really well" – David
Mindmed
Mindmed is making a drug that acts as a LSD Neutralizer technology to shorten and stop LSD trips

Dave says it could be really valuable for the 'bad' experiences
Another thing about the patent that might be bad for the community is that it says that trips are bad

He says Mindmed is specifically structured at doing something that may hurt the field
Book Recommendations
Dave recommends two books that give insight on organizations and language use

Dave mentions a book that helps centrist people understand systemic issues around inequality, The Jungle
He recommends to the activist community, Nixonland, of the rise of the culture war
Consumer Education
It could be wise to have consumers decide the market
"The fact that the field is more precarious, actually puts more incentive to act ethically, especially for patient care." – Dave
Dave says at NorthStar they ask, "In what ways do you build power to incentivize or pressure ethical action across the ecosystem at large?"
Joe says a lot of the stuff happening in psychedelics are by people that are underfunded and underpaid
NorthStar is not an industry association
NorthStar Pledge
It's a starting point to a dialogue on ethics

The NorthStar Pledge is on integrity and ethics
How do people in the field who care about this, talk about ethics?

Kyle says capitalism has influence on systemic issues

He says that people who embody psychedelic influences, are typically ethical
Being capitalistic, usually equates to bad ethics, but how do we embody the psychedelic wisdom to create a new model and change the capitalistic model to be more ethical?
Capitalism
Is capitalism really bad?

Imagine how capitalism would look if it were run by women and people of color, individuals who systematically don't operate with power
Imagine if companies were run by ethics, and not by money or power
Final Thoughts
At NorthStar, there are 3 women in high leadership positions
Dave wants to see more women and people of color in leadership positions
Dave says he is so proud by the leadership who runs NorthStar
Links
---
About Dave McGaughey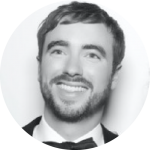 Dave McGaughey serves as Creative Director for Auryn Project, a non-profit incubator in the psychedelic field supporting heart-lead, highly effective organizations scaling equitable, affordable psychedelic medicine. He is a founding member of North Star, an initiative dedicated to centering integrity and ethics in the heart of the emerging psychedelic field, starting with the North Star Ethics Pledge. Dave is the author of We Will Call It Pala, a short work of graphic fiction exploring one potential future for psychedelic commercialization. Dave has done graphic design and web development for Auryn Project, North Star and Sage Integrative Health. Prior to psychedelics, Dave worked in Natural Foods and has brewed kombucha commercially and personally for more than ten years.
---


Support the show
Leave us a review on iTunes
Share us with your friends – favorite podcast, etc
Join our Facebook group – Psychedelics Today group – Find the others and create community.