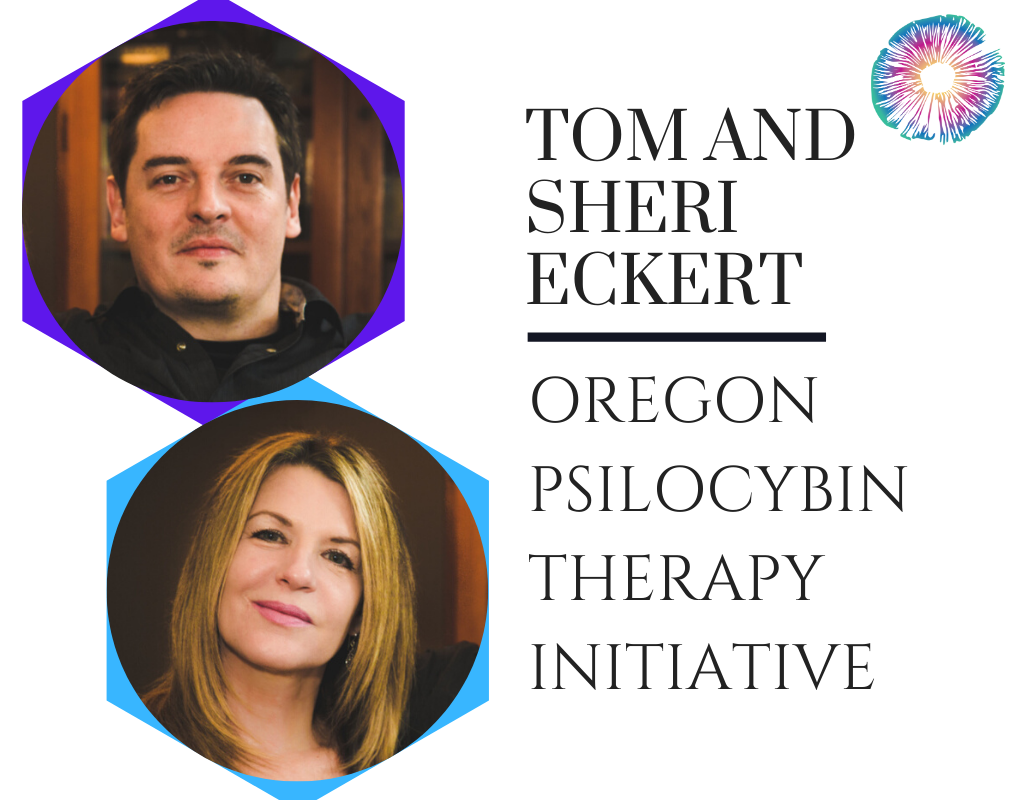 In this episode, Joe interviews Tom and Sheri Eckert, organizers of the Oregon Psilocybin Therapy Initiative. The IP 34 is the bill that would legalize psilocybin therapy.
3 Key Points:
IP 34 asks the Oregon Health Authority to create a licensing system that will create a regulated program where Oregonians suffering from depression, anxiety, trauma and other challenges can see a licensed and trained facilitator to receive supervised psilocybin therapy.

IP 34 was written by licensed therapists in Oregon along with the country's leading advocates in the field. It is supported by healthcare professionals, treatment providers, veterans' groups and community leaders across the state.

There has been a multitude of studies from leading medical research institutions such as Johns Hopkins, UCLA, and NYU showing that psilocybin therapy works.
---
Show Notes
About
Tom and Sheri began their interest in psilocybin research about 5 years ago when they read an article in The New Yorker by Michal Pollan
They realized how powerful psilocybin was for clinical work
They are both therapists, and were inspired to find out if there was a way to create a modality that allowed them to provide psilocybin therapy to help their clients
Psilocybin Assisted Psychotherapy
Psychotherapy is supposed to be experiential, the breakthrough is where the change happens
Sheri says that psilocybin therapy gets all parts of the brain in communication together
"The more intense the mystical experience the more clinical outcomes that are achieved" – Tom
Ballot Initiative
They started in 2015
They wanted the breakthrough studies and the research proving low risks to work for them
The psychedelic community was very helpful
They went through rotations with the way the initiative was written
They like the therapy model, its safe, careful and mindful
Clause
Joe asks about a Supremacy Clause, where the state supersedes local districts

This initiative does not get in the way of any other initiative

There are angles on all different types of drug policy reform
There is nothing in the IP34 that blocks any other initiative like decriminalization

We are all a part of the big picture, we all need to work together
GMP Psilocybin
They wanted to keep this in the frame of non-commercialization

Their goal with this is not about money, it's really about the healing
"We are trying to move forward a healing modality to help people, we are trying to legalize psilocybin assisted psychotherapy" – Tom

There is a part in the initiative that says measures will have to be taken to make sure the psilocybin is 'food grade' standard or in general just clean and safe
Oregonians to Sign the Petition
Download the petition, sign it, and mail it in
Final Thoughts
Sheri says that the team behind the initiative is inspired by what is happening globally around psilocybin and research
They are right at the end of their signatures, but they need help to reach the goal
"We've got to see the bigger picture here, and get behind it." – Tom
Links
---
About Tom and Sheri Eckert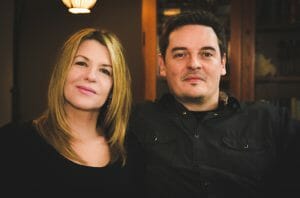 As husband-and-wife founders of the Oregon Psilocybin Society (OPS) and authors of the Psilocybin Service Initiative (PSI), Tom and Sheri Eckert have set in motion a historic campaign to legalize Psilocybin Services, also known as Psilocybin Assisted Therapy, in their home state of Oregon. A growing number of Oregonians are getting behind the idea, largely in response to the latest science. The Eckerts, with a growing army of volunteers, are spreading a truth held increasingly self-evident: that the psilocybin experience, when facilitated under safe and supportive conditions, can be a life-changing gift.In addition to their activism, the Eckert's own and operate "Innerwork" – a private psychotherapy practice serving the Portland metro area. Included in their catalog of services is their groundbreaking "Better Man" program, which is shown to neutralize intimate partner and family violence. Sheri has been awarded a Cosmic Sister Women of the Psychedelic Renaissance in support of her presentation at the Spirit Plant Medicine conference.
---


Support the show
Leave us a review on iTunes
Share us with your friends – favorite podcast, etc
Join our Facebook group – Psychedelics Today group – Find the others and create community.