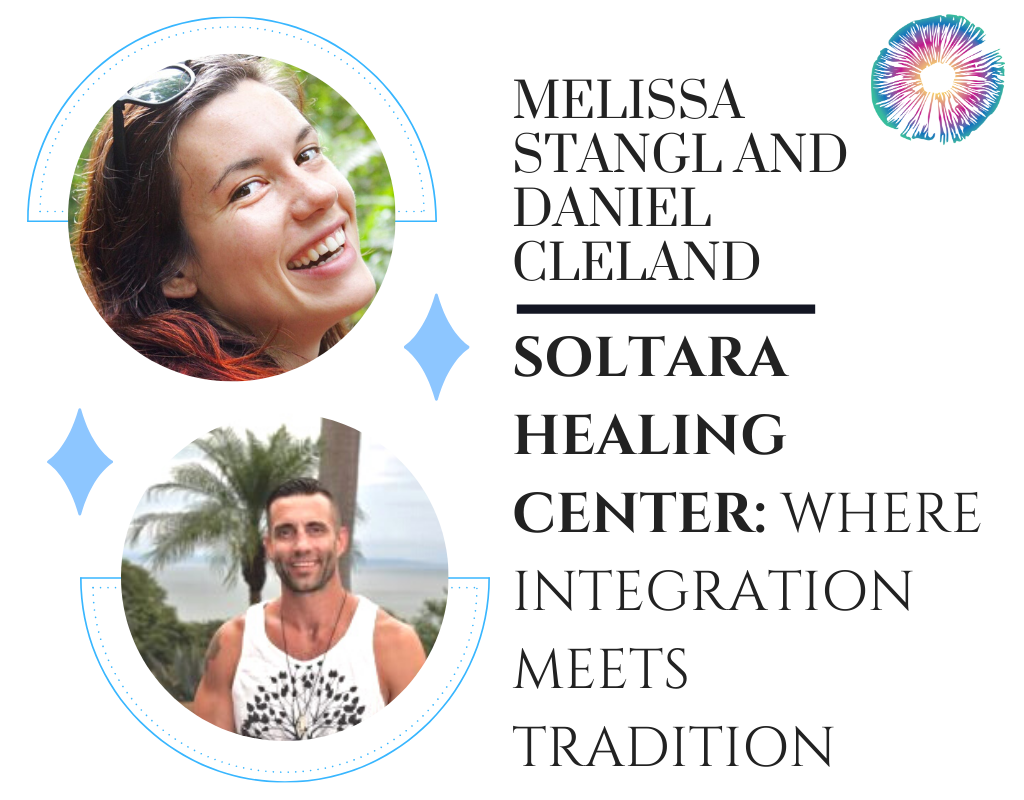 Culture
Melissa Stangl and Daniel Cleland – Soltara Healing Center: Where Integration meets Tradition
April 21, 2020
In this episode, Kyle interviews Melissa Stangl and Daniel Cleland, Co-founders of Soltara Healing Center. They talk about integration, Shipibo healing lineage, accessibility of psychedelics, and psychedelic tourism.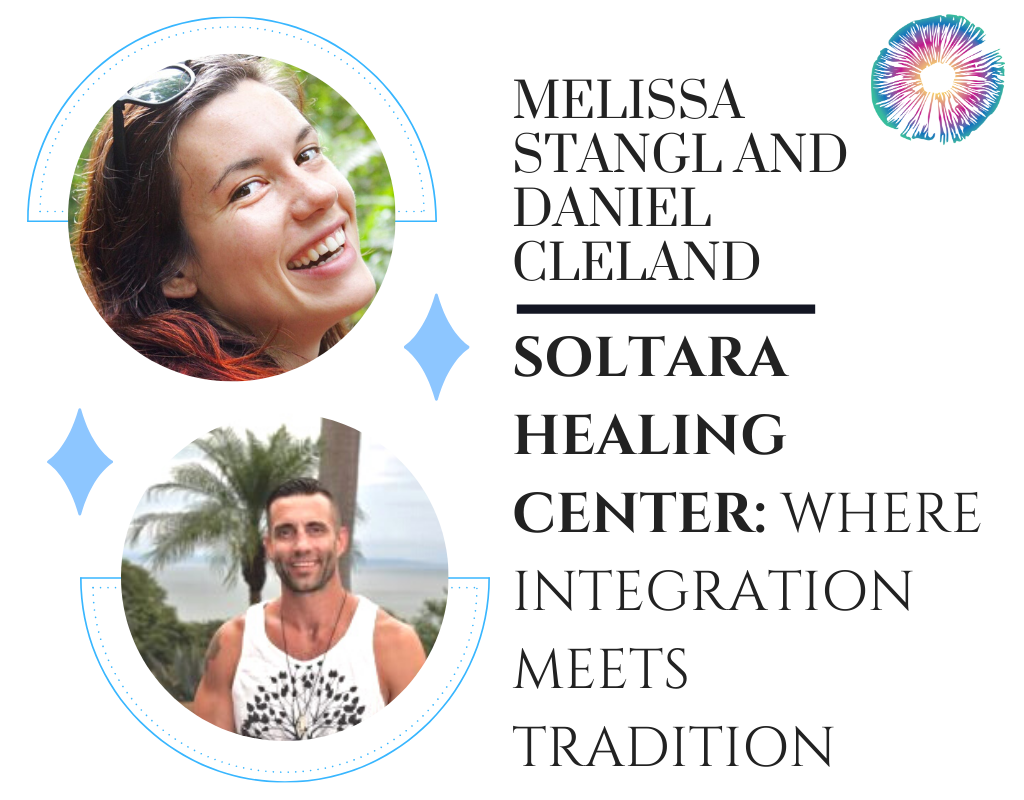 Subscribe
Share
In this episode, Kyle interviews Melissa Stangl and Daniel Cleland, Co-founders of Soltara Healing Center. They talk about integration, Shipibo healing lineage, accessibility of psychedelics, and psychedelic tourism.
3 Key Points:
Soltara is a Healing Center dedicated toward integration as well as practicing and preserving the Shipibo tradition of Ayahusca healing.

It doesn't make sense to take nature based traditions and turn it into instant gratification and business. The further you get from tradition, the less beneficial it may be.

Tourism for Ayahuasca can bring both harm and benefits to the local community. Reinforcing the heritage, paying the healers very well and giving back to the forests in terms of sustainability are all ways that Soltara is using Ayahuasca tourism to help the local communities.
---
Show Notes
About Melissa
Melissa originally comes from the STEM field
She was working in corporate America and was in search for a deeper meaning
She met Dan and after joining one of his initial ayahuasca journeys into Peru, it changed her mindset about healing
Dan looked for someone to help him after starting up his first ayahuasca center in Peru, and so she dropped everything and moved to the jungle to make it happen
After witnessing the healing potential working within the Shipibo tradition, and the need for integration within the community, she later founded Soltara with Dan in Costa Rica
About Daniel
Daniel grew up in a small town in Canada

He followed the typical life trajectory, go to school, go to college, get a job, etc

He didn't have big ambitions at the time, very in line with the middle class area that he grew up in

After entering the work-force, he was in un-ambitious jobs
He thought "are there just 30 years of doing this until this is over?"

He felt a strong pull towards South America

He was very close to nature in his upbringing

He got a job leading tours
He had a personal crisis that led him to do some soul searching
Within the span of a few years, the trajectory pushed him to build his own healing center in Peru
Pillars of Soltara
They feel very strongly about having the Shipibo healers lead the ceremony, and everything that they (Mel, Dan and the team) do is to help honor the tradition
They focus a lot on integration

For the Shipibo culture, their life is integraton, but for a lot of people that are coming from the Western world and other places, that is not the case
They started collaborating with clinical psychologists to help create a program that puts the retreat at the start of the program, the work comes after
Soltara includes a workbook for integration afterward

Our transition times in modern life are shamed, getting your period, having a mid life crisis, having a psychedelic experience, but these experiences can be very sacred
"Connecting to the sacredness of life is so healing and so needed for modern-day society" – Melissa
Container for Safety and Integration
The sensationalism is more around the experience itself

People think that you just go in and have the experience and then your life is changed forever and that is not the case

A place where people not only can find who they are, but then be who they are in that container, and meet people and create community, is so powerful

Kyle said when he attended his retreat there, he can't shake how safe he felt
He said it really stood out to him, for someone who is looking at integration and so involved in this field

"I would like to bring people to this tradition in a way that is accessible, and I think that starts with safety" – Melissa
Corporadelic
There are new products, treatment centers, etc

The further away you get from tradition, the less beneficial it may be

Dan says it doesn't make sense to take nature based traditions for instant gratification, monopoly, and business

The ceremony is the healing part, the ayahuasca allows one to connect with the plants, and that it is just the songs in ceremony that really create the healing
Melissa says she understands that the science is helping the movement, but she is so afraid that big corporations will just run with this and ruin tradition around it

Kyle says during his experience at Soltara, he just felt flooded with gratitude to experience the medicine healing in nature and in the Shipibo culture, where it is natural
Ayahuasca Tourism
Tourism for Ayahuasca causes harm but also brings benefits to the community too
Dan says they are expanding the work, they are not taking away from the traditions

It takes a certain capacity to travel to the jungle, speak the language, figure out where to go, how to get there, and how to receive healing is not typically possible for the vast majority of people

The Shipibo is receiving really good pay doing this work, which isn't typically possible for the indigenous people
This is also reinforcing the heritage, encouraging the children to continue the traditional path

Now it's not only a cultural heritage, it's also a way to make a living for the community members

You don't cut down trees to grow ayahuasca, you grow ayahuasca among the trees, so it's protecting the jungle
In recent years there has been more information and collective awareness to ask the hard questions, Bia Labate has been on the forefront of this, asking the indigenous leaders the important questions of how to keep Ayahuasca tourism sustainable, beneficial and protected
Sustainability
They just completed a fundraiser for the Amazon

They have been collaborating with Amazon Watch, and they raised over $10,000
They are working to plant new Ayahuasca, not to harvest but just to put back into the jungle
Final Thoughts
Melissa suggest listeners to watch Reconnect, a movie about a man's journey to Soltara
Links
---
About Melissa Stangl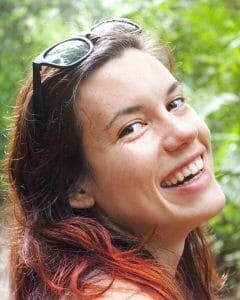 After taking a leap of faith in September 2015 to step out of Corporate America and into the Amazon jungle, Melissa has since used her background in engineering, science, and management to help advance the plant medicine and psychedelic movements – first by helping run a top-rated ayahuasca center in Peru as Operations Manager, and then as Director of Business Development – and now as Founding Partner and COO for Soltara. She is passionate about using her technical, managerial, and problem-solving skills to help bridge the gap between the Western world and the incredible healing potential of plant medicines and holistic health. Melissa is honored to be a part of this project and working with such a high-quality team that understands the importance and sacredness of this work. Her ethos is one of authenticity, professionalism, respect for tradition, transparency, and high-quality service. These mutual tenets are the team's vision for Soltara as a whole, and she is grateful to take part in creating a space that is a strong conduit for healing, sustainability, and knowledge, empowering each guest to become global beacons for positive change.
About Daniel Cleland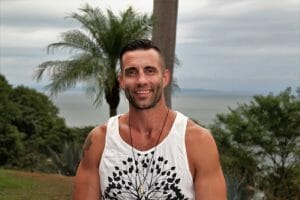 Daniel Cleland is the Founding Partner/Chairman and CEO of Soltara Healing Center. He is an international entrepreneur, traveller, and author of the book, Pulse of the Jungle: Ayahuasca, Adventures and Social Enterprise in the Amazon. Originating in Walkerton, Ontario, he has spent over a decade globe-trotting and hosting group tours all over Latin America and in the deepest parts of the Amazon to work with traditional indigenous medicine practices. After completing his Master's of Intercultural and International Communication, Daniel founded the company Pulse Tours, a company operating in Peru which became one of the highest rated shamanic retreat centers in the world before he sold it completely in 2017. He believes in supporting sustainability initiatives around the world, such as a free solar power installation that he spearheaded for an entire village in the Amazon in 2017, and the work being done by Amazon Rainforest Conservancy, a Canadian NGO wherein Daniel sits as a member of the advisory board.
---


Support the show
Leave us a review on iTunes
Share us with your friends – favorite podcast, etc
Join our Facebook group – Psychedelics Today group – Find the others and create community.