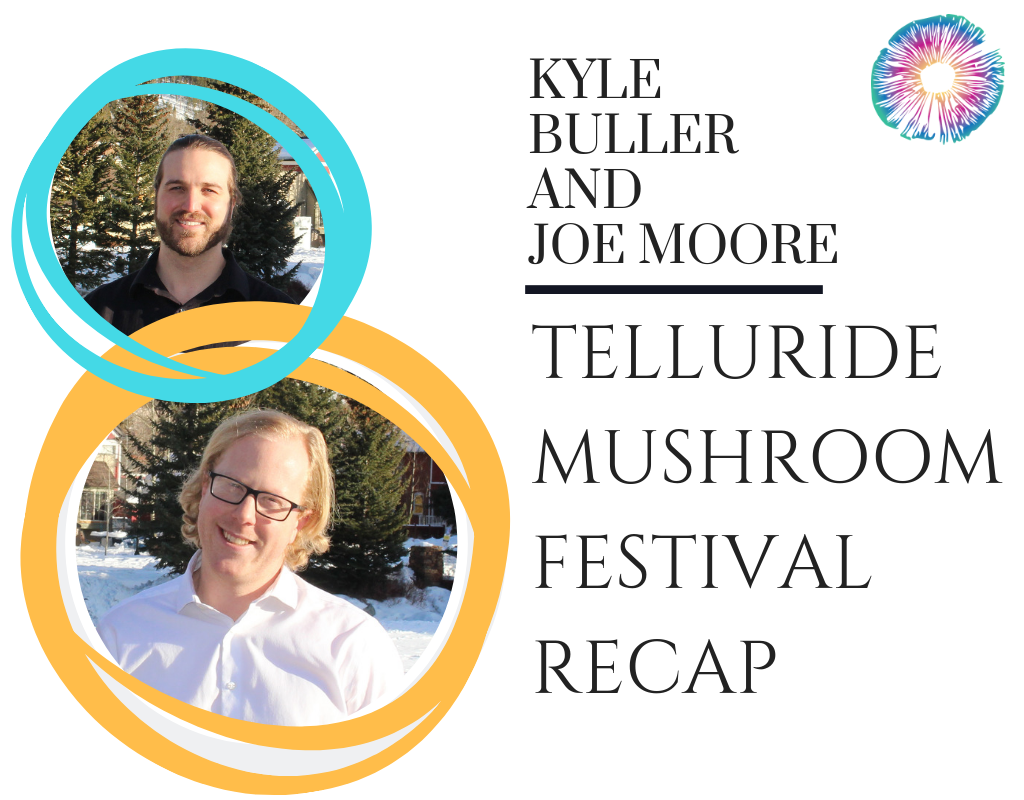 In this episode, Joe and Kyle sit down to have a conversation about the 39th Annual Telluride Mushroom Festival, Healing the Mind, Healing the Planet. Joe attended the conference and heard from many amazing speakers.
3 Key Points:
Joe attended The 39th Annual Telluride Mushroom Festival last weekend, a festival and conference that celebrates all things fungal and brings together a cohort of enthusiasts, experts, and scientists.
There was a lot of talk on the topic of microdosing. Opinions ranged from the feeling that there isn't enough valid data to prove that microdosing is effective, to some testimony on how microdosing has helped relieve cluster headaches or help with traumatic brain injuries.
There was some exciting news on innovative ways that mushrooms can be used medically to help fight disease or agriculturally to fight insects without using pesticides.
---


Support the show
Leave us a review on iTunes

Share us with your friends – favorite podcast, etc

Join our Facebook group – Psychedelics Today group – Find the others and create community.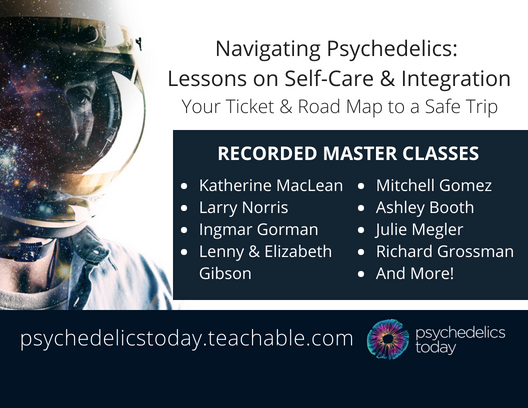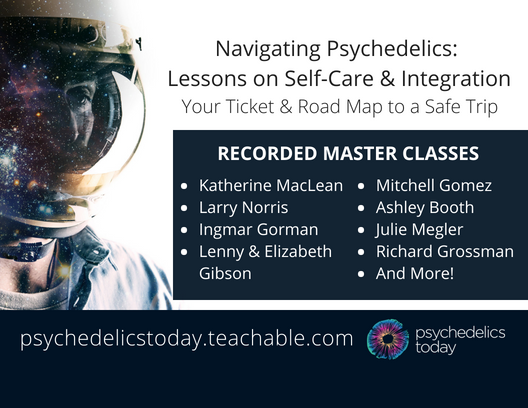 ---
Trip Journal                                               Integration Workbook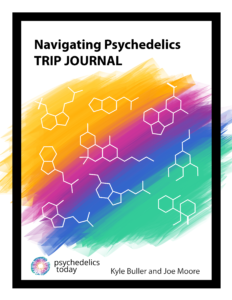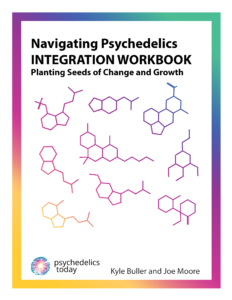 ---
Show Notes
The Telluride Mushroom Festival took place August 14th – 18th
This festival is is a placeholder Psychedelic conference

In the mycology world, the psychedelic topic isn't typically included in events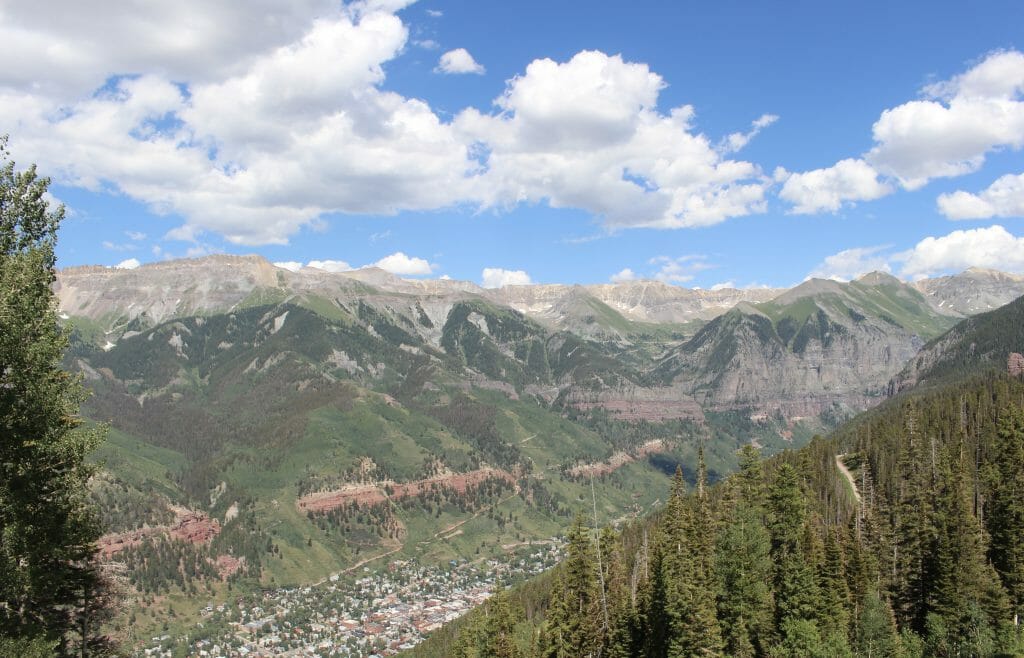 Attendees and Talks
Brick Bunyard, who runs psychedelic magazine
Tradd Cotter of Mushroom Mountain, an excitable mycologist
Larry Evans of Blue Portal
Teresa Egbert of Herbal Visionz, a Psychedelic enthusiast
Peter Hendrix and Sara Lappan spoke on a study for using psychedelics to curb cocaine use
David Nichols, chemist, was pretty optimistic about where the psychedelic movement is heading

He gave a super scientific talk around receptor sites and LSD
Music and Psychedelics
Joe says that there is a long history of music and psychedelics
Kyle mentions a podcast he listened to about someone bringing in their own music for a Ketamine therapy session
Psychedelic Therapy
There was someone at the conference that said psychedelic therapists should have psychedelic experiences and should be open about it

It was an interesting conversation at the conference
Joe says, "you don't need PTSD to treat someone with PTSD, it's not the most important factor. The most important factor is safety."
Scientist Conference
Joe mentions a conference coming up in the fall in New Orleans that is a Scientist only conference

If a scientist has published serious, quantitative data they are invited
It'll be the first gathering of its kind where there is finally enough data
Microdosing
David Nichols shared his opinion on microdosing, that there isn't real data on it and that importance should be put toward medical uses
Folks in the audience were making claims about microdosing for migraines and traumatic brain injuries, etc

Are people taking sub-perceptual doses or a threshold dose?

Joe says a macro dose is a dose you can see (maybe the size of an ant), micro dose is something you need a microscope to see

The majority of people microdosing aren't educating themselves on dose size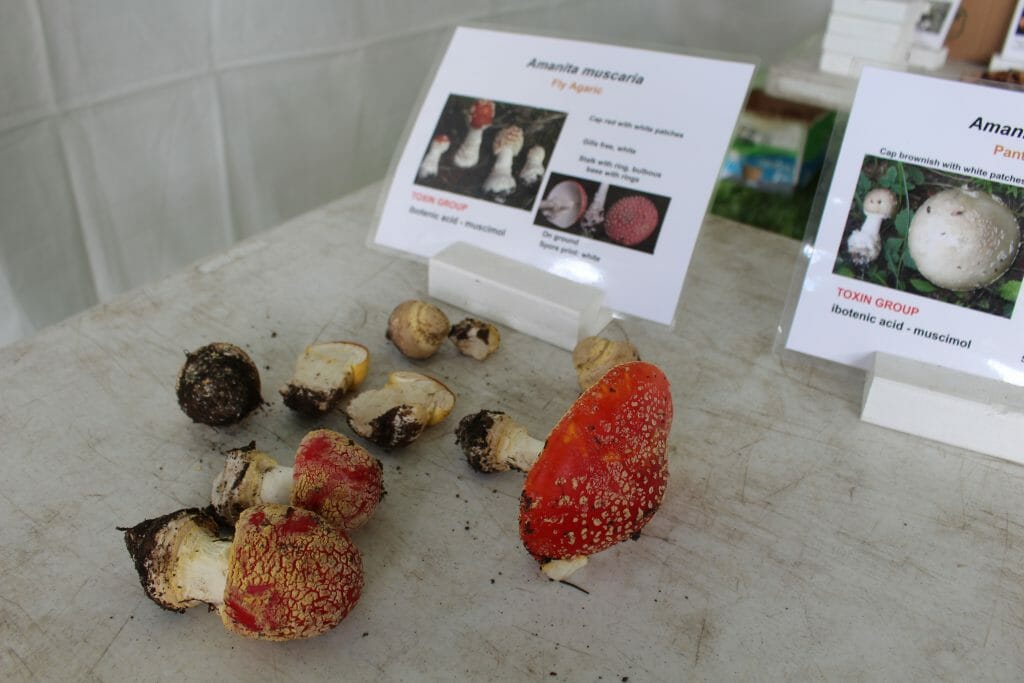 Interesting Moments from the Conference
Joe was surprised was how charismatic Tradd Cotter was

Tradd has plans to do mushroom retreats in Jamaica

The most exciting news is a new method of pulling out the antibiotic resistant 'stuff' in a person, culturing it out and introducing it to sterilized/colonized grain bag and then reintroducing it to the person so they aren't antibiotic resistant anymore

This would be a mushroom bi-product that fights disease in humans in less than 24 hours
This same model could be used in cancer treatments or even agricultural applications, using mushrooms to fight disease or bugs that kill plants, etc

There were mushroom foraging walks and mushroom identification tables at the festival
Vendors included mushroom kombucha, mushroom jerky, festival clothing, etc

There was a guy from outside of Arizona who casts real psilocybin mushrooms and makes detailed metal jewelry out of them

The town is small and surrounded by super tall mountains, and the festival is dispersed around the town

It's a small festival and a great way to make connections

"This is where you quit your job and dedicate your life to mushrooms" – Tradd Cotter

Mushroom farming is one of the few businesses you can start with under $5,000
Links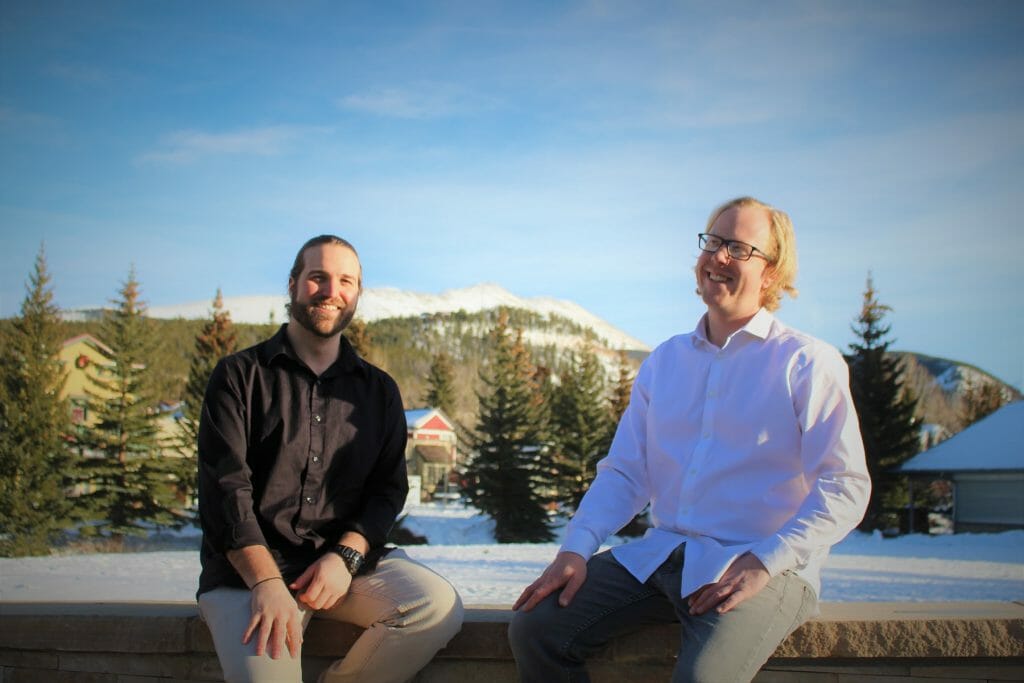 About Kyle
Kyle's interest in exploring non-ordinary states of consciousness began when he was 16-years-old when he suffered a traumatic snowboarding accident. Waking up after having a near-death experience changed Kyle's life. Since then, Kyle has earned his B.A. in Transpersonal Psychology, where he studied the healing potential of non-ordinary states of consciousness by exploring shamanism, plant medicine, Holotropic Breathwork, and the roots/benefits of psychedelic psychotherapy. Kyle has co-taught two college-level courses. One of the courses Kyle created as a capstone project, "Stanislav Grof's Psychology of Extraordinary Experiences," and the other one which he co-created, "The History of Psychedelics."
Kyle completed his M.S. in clinical mental health counseling with an emphasis in somatic psychology. Kyle's clinical background in mental health consists of working with at-risk teenagers in crisis and with individuals experiencing an early-episode of psychosis. Kyle also facilitates Transpersonal Breathwork workshops.
About Joe
Joe studied philosophy in New Hampshire, where he earned his B.A.. After stumbling upon the work of Stanislav Grof during his undergraduate years, Joe began participating in Holotropic Breathwork workshops in Vermont in 2003. Joe helped facilitate Holotropic and Transpersonal Breathwork workshops while he spent his time in New England. He is now working in the software industry as well as hosting a few podcasts. Joe now coordinates Dreamshadow Transpersonal Breathwork workshops, in Breckenridge, Colorado.