In this episode, Joe interviews Jesse Gould, founder of Heroic Hearts Project, a non-profit doing psychedelic work with veterans. They discuss the difficulties veterans face finding healing from their PTSD in the current landscape.
3 Key Points:
Heroic Hearts is a project geared toward raising funds and providing resources for veterans to receive healing through Ayahuasca and other psychedelics.
Our current landscape of social media and government make it extremely difficult to receive donations and get veterans the help that they need. Heroic Hearts is trying to bridge the gap between PTSD and access to healing.
Veterans tend to feel alone in their symptoms from their experiences, so creating community and an integration plan are both really important in the healing process.
---


Support the show
Leave us a review on iTunes

Share us with your friends – favorite podcast, etc

Join our Facebook group – Psychedelics Today group – Find the others and create community.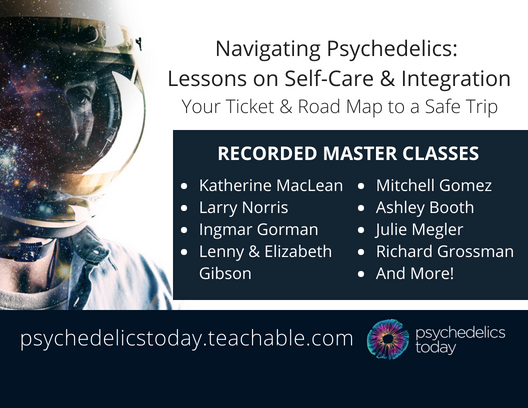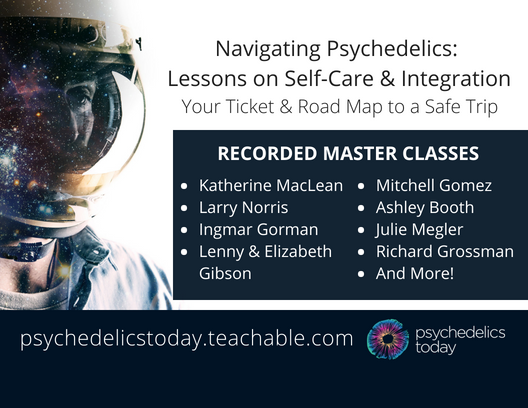 ---
Trip Journal                                                Integration Workbook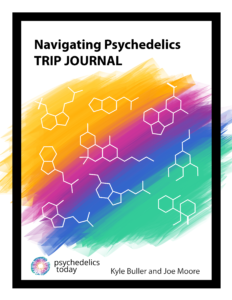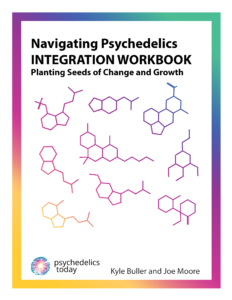 ---
Show Notes
About Jessie
Founder of Heroic Hearts Project

He found the healing potential of Ayahuasca after a week long retreat after struggling with severe anxiety after combat deployments with the army

He was born in Santa Fe, New Mexico and grew up in Florida
Jesse graduated with an Economics Degree from Cornell
Heroic Hearts
Heroic Hearts is trying to be the voice of veterans in the psychedelic community

There are very few options through the department of veteran affairs
The organization helps raise money to provide opportunity for veterans to access treatment such as Ayahuasca retreats

PTSD and Addiction affect the veteran community more than the general public
Aligning the veteran voice with the psychedelic cause is a powerful force for change
Integration is so important, both to understand what you're trying to achieve (beforehand) and stay on that path (afterward)
Jessie says they work very hard to make sure vets are having true healing through their Ayahuasca experiences
PTSD
People have a common misconception around PTSD that there are these constant traumatic outbreaks, and although that can happen, there are so many people living their day to day lives and you'd never know they have PTSD but they still suffer from it

PTSD doesn't always come from severely traumatic events like war, it can come from other things like childhood abuse or sexual assault

SSRIs numb the pain but don't help with any actual healing
Donations
It's really hard to get donations
Heroic Hearts provided financial scholarships so far to about 15 people

They are doing a retreat in May for another 7 veterans

The received a grant from Ubiome to study the effects of Ayahuasca on the gut microbiome

There is a strong link between the stomach biome and mood

They are coming up with do it yourself marketing campaigns to help individuals raise their own money, setting people up for success
In a place where it's easier to get money, it's also harder to get money because so many people are creating personal fundraisers for their dog, etc.
There are more and more large organizations helping smaller companies like Heroic Hearts with research
Community
Breathwork can be used as a helpful bridge between patients and their PTSD
Veterans tend to trust veterans more

They tend to feel alone so creating community among vets is really important
Psychedelics and ceremony really help vets transition out of feeling alone

Jesse says he plans on creating local meetups and groups for vets
He tends to send vets on retreats with friends or other vets from the same community so when they return from their retreat they have a built-in community to come back to
Heroic Hearts Project
There is an application for vets
There are many options to donate, all funds raised go right to the vets
"Why is there no government funding going to the biggest breakthrough in PTSD research through the MAPS MDMA therapy? Not one cent of government money has gone to that." – Jesse
"Why are we having to send veterans to other countries to get the mental health that they deserve?" – Jesse
Links
---
About Jesse Gould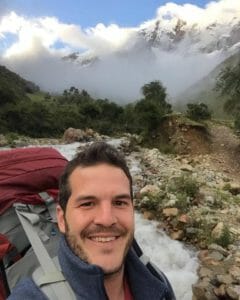 Jesse founded Heroic Hearts Project after attending an Ayahuasca retreat in Iquitos, Peru on February 2017. During the week long retreat he instantly saw the healing potential of the drink and knew that it could be a powerful tool in healing the mental struggles of his fellow veterans. Jesse was born in Santa Fe, New Mexico and grew up in New Smyrna Beach, FL. In 2009 he graduated from Cornell University with a degree in Economics. After working in investment banking for a short time he enlisted in the Army and became an Airborne Ranger for four years and three combat deployments. Most recently, he worked in finance in Tampa, FL After struggling with severe anxiety for many years, he finally decided to go to an ayahuasca retreat which has had a profoundly positive effect on his anxiety and daily life.'I know what it is like to be at the mercy of uncontrollable elements in your own head. I also know the extreme relief of finally having these elements under control. Ayahuasca provided this. We have the ability to help thousands who are suffering but we let politics and ignorance get in the way. This is unacceptable. I started this foundation because the therapy works, I will risk what I have to ensure my fellow veterans get the treatment they deserve and a new chance at life.'