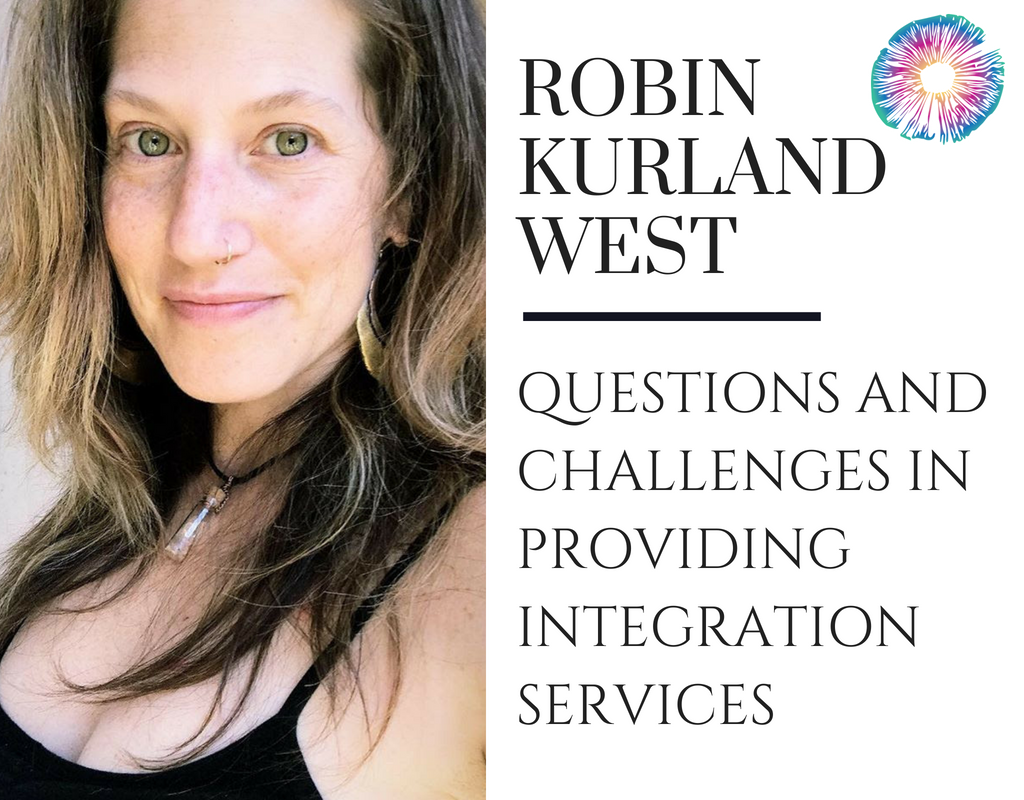 Introduction
During this episode of Psychedelics Today, your host Kyle Buller interviews Robin Kurland-West, a licensed marriage and family therapist based out of California. Kyle and Robin chat about challenges and other questions in regard to providing psychedelic integration services. Psychedelic integration is a new territory, and there are plenty of questions to still answer and cover.
---


---
Show Notes
About Robin Kurland-West
She offers integration services through her therapy practice.
Robin had questions about how to create an introduction practice and how to follow up.
She was licensed in 2010 and graduated from the California Institute of Integral Studies in 2006.
About a year ago she decided to do a karma cleanse and began to talk to a friend about psychedelics.
Her friend sent her a podcast that spoke to her.
She was doing some shadow work and dealing with her addiction experiences.
She said a prayer over the psilocybin and was open to what it would show her.
A spirit appeared and the forest started sending her messages.
It was a female spirit and used two trees to illustrate the inside of her brain.
It taught her that her mind was holding onto negative beliefs.
She taught her that she needed to let go, that it was "all so absurd."
What has been the difference between experimenting in college vs. doing the work as an adult?

In college, it was seen as a party drug.
She had a hard time having conversations with people.
She doesn't see it as a party drug anymore, it's something that you honor.
She now views it as a medicine that heals parts that have been cut off.
Having had a history of addiction, some people are afraid psychedelics might be addictive.
Psychedelics are non-addictive because other drugs are about escaping, and psychedelics are about being fully present.

What is integration work for you and how do you approach it?

This is new territory for her after having her own experience.
She joined a network called the psychedelic support network.
Because it's not yet legal, it's a bit of a struggle.
She offers pre and post ritual services.
People meet with her and do a pretty thorough assessment.
They set the intention for the experience.
Afterward they look at what some of the messages were and how to incorporate it into their daily lives.

Do you help with dosage?

She focuses more on intention setting because she's still new at this.
She refers people to resources to help with other things.

Is there a therapeutic approach you use with people?

She uses expressive arts therapy to tap into the unconscious and subconscious.
She always uses family systems, there's usually a root to behavior.
She uses CBT and DBT.
She uses journaling and narrative therapy.
It's an opportunity to rewrite your story – a new perspective to an old story.
She uses mandala work and drawing.
She has them stand up and move around.
Utilizing movement to integrate is huge.
After having her profound experience with psychedelics, she finds it to be a warm blanket she can reach for to remind you that things are different now.

What type of challenges have you had providing integration services to people?

She wants to know how soon she should see a client after they start on this journey.
How many times should she see a client after, and how many times?
It could be more individual.
She started to do psychotherapy to go deep and heal.
It's possible to put your medical license at risk by providing certain services.
She can't sit with people when they have their experience and has to be clear that it's a decision that they're making.
She has to detach herself from a lot of it.
She likes the idea of immediacy in following up with clients.
She sees a client 3-4 times beforehand to make sure they're healthy enough and set intention.
Afterward she wants to see them soon so they can hold onto the gold they discovered in the journey.

How do you choose the right psychedelic experience for a person?

The idea of doing a diagnosis to find out what will work is tricky.
Throw it back on the person to see what they're looking for.
It's not a scary experience, but you want to make sure you're with someone who's trained.
There's a couple that wants to come in and do integration therapy together.
She wants to meet with them individually and together beforehand.
People are in therapy to discover themselves and they might find something different than they've been looking for.

How do you approach people who think integration specialists can get them drugs or be a guide during experiences?

She says it isn't about her telling them to use illicit drugs and she doesn't do drugs with them or hook them up.
The difference between integration therapy and a guide:
A guide is someone you trust who sits with you.
An integration therapist is just pre and post where she's not involved in the drug.

Have you had any clients reach out trying to integrate a really difficult experience?

Not yet, but she's looking forward to it.
She would ask questions about what they saw and felt.
She would bring in the arts to map it out and they can look at it together.
You can have a psychedelic experience without having psychedelics.

Is there anything you're looking forward to with clients?

In traditional therapy right now, she's coming up against blockage in some of her clients.
She sees a lot of people being stuck, and that's the hardest part.
She's excited to see the light turn back on in people's eyes and see them be healed.
She wants to see people be present with themselves and each other so they can have a fuller life.

How do you approach therapy and coaching?

She just does the psychotherapy, asking questions.
She appeals to a clients inner resources.

Do you do any online work?

She only does in-person work, every once in a while she does a phone session.
She works holistically, so people don't just focus on the mind, also the body and the spirit.

Do you get people reaching out from all over the place?

Yes, because her name is on the psychedelic support list.
She filled out an application and had some correspondence with the organization.

What are some of your favorite podcasts and resources?

The Psychedelic Salon Podcast
Episode Quotes
I don't see psychedelics as a party drug anymore, it's something that you honor, a medicine.
I like to see my clients soon after their experience so they can hold onto the gold they discovered on their journey.
People are in therapy to discover themselves and they might find something different than they've been looking for.
Resources Mentioned
So, You Want to Find a Psychedelic Guide – Article
Psychedelics Today Episode with Katherine MacLean
Joe Rogan Experience interviewing Amber Lyon
8 Common Psychedelic Mistakes Course
Erowid Archive
The Psychedelic Explorer's Guide – Risks, Micro-Dosing, Ibogaine, and More
---
About Robin Kurland-West, LMFT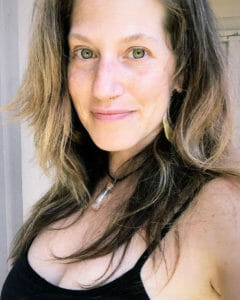 Robin Kurland-West received her license in 2010. Prior to becoming licensed she has worked in non profit agencies and inpatient recovery centers as clinical director, supervisor and lead therapist. Through this journey she has focused her expertise on trauma and addictions. Currently Robin has a private practice in the Sacramento area and works with individuals, families, couples and groups. Her passion to explore consciousness and the healing potential of psychedelics has been prominent through out and is committed to making a difference with those suffering from PTSD and addictions through the use of plant medicines and psychedelic integration therapy.