During this episode of Psychedelics Today, your host Joe Moore interviews Brian Normand of Psymposia and coordinator of the Cryptopsychedelic Conference.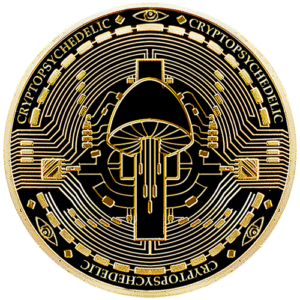 Episode Quotes
Banks are devaluing currency by charging high fees.

With blockchain, you've got to think in the long-term.

There's so much going on with crypto, you can't keep up.

What blockchain developer wants to go work for Facebook?
---


---
Show Notes
Joe and Brian discuss the CryptoPsychedelic Conference the took place in Tulum, Mexico.

What is blockchain?

A next-gen decentralized ledger.

A peer-to-peer border-less, institution-less payment system.

Money will be one of the first users of blockchain.

Banks are devaluing currency by charging high fees.

The whole concept of money will transform, it will be a border-less thing.

When Napster came out, peer to peer transfer became a very popular technology.

When the record companies worried about being irrelevant, they sued.

There could be something like Spotify that pays artists more fairly than Spotify currently does.

Social media could be rebuilt.

We could no longer be the product being sold, but get paid for our contributions.

Could crypto be used to trace the history and purity of substances?

Yes, that's a definite use case.

The first voting on a blockchain happened in Sierra Leone.

You've got to think in the long term.

What were some of the more interesting things that came out of the CryptoPsychedelic conference?

Some of the new relationships and seeing the potential collaboration between the two communities.

Projects in this space need to be taken on.

It was a time to question, not really a time for answers.

Watch the movie 2001 a Space Odyssey in one sitting.

Every time you watch it you come away with a new experience.

Cryptocurrencies are border-less, some have minimal fees, and it's instant.

Decentralized systems

Information is easier to access, it doesn't have to climb up a ladder.

The DAO is the Decentralized Autonomous Organization – there is no hierarchy.

Government could eventually be run via blockchain.

How could we use the internet to further the message of psychedelics?

Before the internet, the only way you were exposed to information was top down.

Networks, authority institutions.

Because of the internet, information is moving more horizontally.

How do you change incentive structures in the drug war? Could it be these new technologies?

The rate of innovation now is way faster than it was when the internet was first coming out.

You cannot keep up with what's going on, there's too much going on.

Look at money as a tool or form of energy.

Crypto will change everyone's concept of paying taxes.

Air BnB cut the cities completely out of the picture.

Taxes and healthcare or both extremely important and impossible for people to understand.

Internet privacy is a big deal in crypto and psychedelics alike.

Brian doesn't think that Facebook will ultimately make it.

Developers want to build new tools to take down the giants like Facebook.

Recently, Facebook announced a decline in users.

What can you do to reverse becoming "uncool"?

Reddit's price per impression is much lower.

Steemit has a fascinating model.

It would be cool if you could be compensated for putting helpful content online.

We assume that the way the internet is now is how it's always going to be.

How can we use the tool to help the people whose lives aren't privileged like ours?

In a lot of refugee camps, you can't have cash, so crypto is huge for them.

What happens when people who are impoverished around the world can now crowdfund?
Resources Mentioned
---
Brian Normand Viveros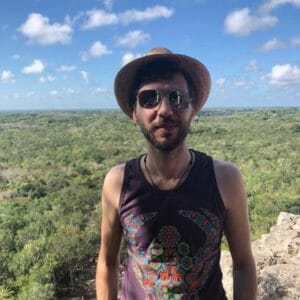 Brian Normand is CoFounder of Psymposia, entrepreneur, and advocate of psychedelic science, therapy, and drug reform. He attended the University of Massachusetts Amherst and holds a B.S. in Plant, Soil, and Insect Science, Magna Cum Laude.
Free Download!
Tips on Creating Your Own Psychedelic Group