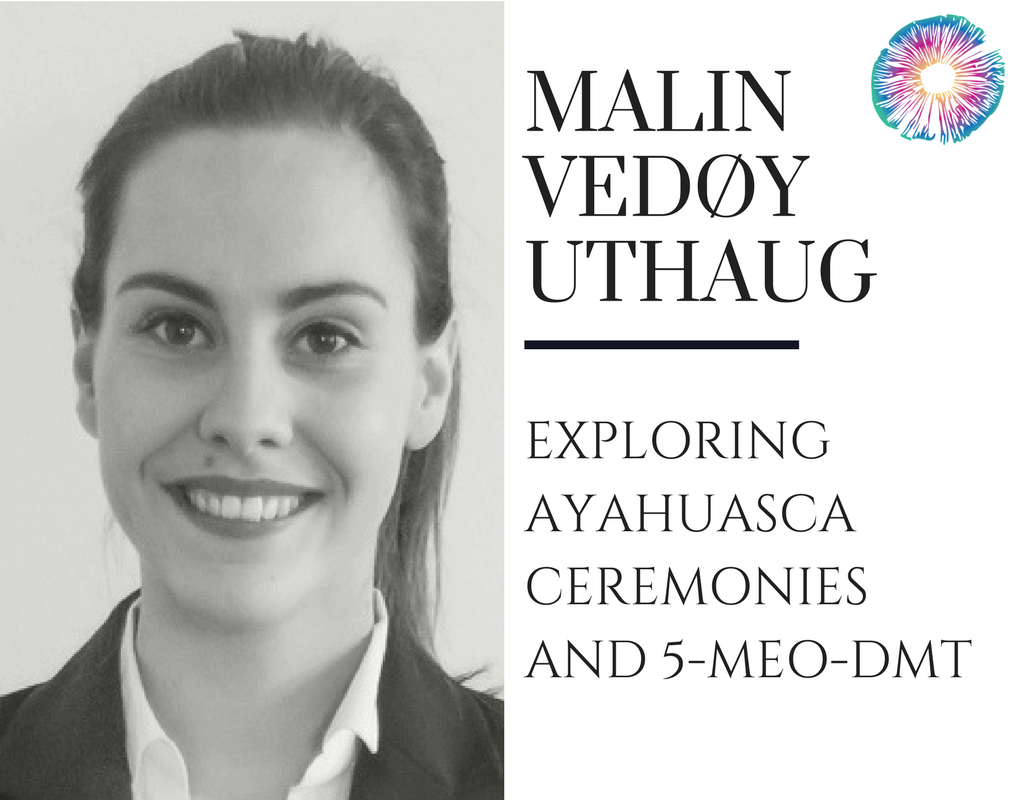 Malin Vedøy Uthaug is a Ph.D. candidate at Maastricht University and based out of Prague. Malin joins Psychedelics Today to talk about her interest and research with ayahuasca and 5-MeO-DMT. Malin shares her experience how she got involved studying psychedelics and shares a little bit about her personal experiences with ayahuasca. Malin is currently working on an interesting research study examining the potential influence that the ritual and ceremony may have on the overall ayahuasca experience.
Leave us a comment below and let us know what you think about this episode!
---

---
Show Notes & Links
---
Seminar with Malin Uthaug on the effects of ayahuasca and 5-MeO-DMT
---
About Malin Vedøy Uthaug
Malin Uthaug received a B.A degree in Psychology from University of New York in Prague and Empire State College June 2016. She then pursued her master in Health and Social Psychology at Maastricht University in The Netherlands 2016/2017 and graduated August 2017. During her last semester of her Masters, Malin was on a research internship in Colombia whereby she did field research on Ayahuasca under the supervision of Dr. Jan Ramaekers from Maastricht University, and Dr. Jordi Riba from Sant Pau hospital in Barcelona. The research internship was part of her master thesis titled "The Long-term Effects of Ayahuasca on Affect and Creative Thinking". Now, on the side of being a PhD candidate researching the effects of Ayahuasca and 5-MeO-DMT, she is a life coach and public speaker. She started her coaching project titled Love & Gratitude in September 2016 which serves as a platform to spread information related to positive psychology and transpersonal psychology. Love & Gratitude has also become a way to bring about information about psychedelics, and help destigmatizing them. She has since September 2016 delivered talks and workshops in Belgium, The Netherlands, Czech Republic, Norway, and Colombia.