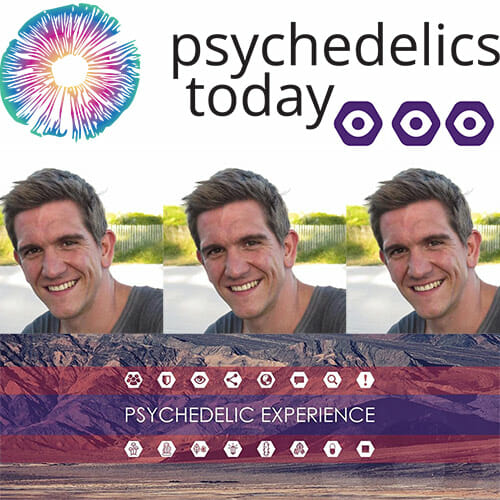 Tim Cools joins us on Psychedelics Today to talk about his project, Psychedelic Experience, a web platform that allows individuals to post reviews about different psychedelic retreat centers and organizations. There is a psychedelic journal feature that is currently in beta-testing that allows users to write about their experiences, in hopes to further phenomenological and qualitative research in the future. As described on the site, this is a "one-stop-shop" for resources surrounding psychedelics.
---
About Psychedelic Experience
We aim to reduce harm and stigma associated with psychedelics by helping to best inform users, offer tools to help with integration of their experiences, and a space for communal support.
One-stop-shop web resource surrounding psychedelics
Online community by and for beginning and experienced psychonauts.
Promote safe use of psychedelics by providing scientific, responsible information.
Privacy is a top-priority. Users have full control over what is public and what isn't.
Psychedelic experiences journal
Keep a private journal of your psychedelic experiences.
Share your experiences with your friends or the community. Reports are peer-reviewed by community to ensure quality.
Integrate your experiences by discussing them with fellow psychonauts and professional therapists.
Advanced search functionality by substance and keywords. Anonymous statistics can beused for scientific research.
Global organisations directory
A community managed global directory of organisations related to psychedelic experiences.
Connect people with honest organisations to stay updated on meetings, events and retreats.
Collect reviews by the community to create an unbiased image of the organisations.
Promote sustainable projects to help indigenous communities.
Issue warnings for organisations linked to abuse or dishonesty.
---
Support Psychedelics Today by becoming a Patron
---
Show Notes/Links
---
About Tim Cools
Tim lives in Belgium as a professional software developer/social entrepreneur. With his latest project, PsychedelicExperience.net, he aims to reduce harm and stigma associated with the use of psychedelics, and to support psychedelic research. Driven by some profound experiences, he hopes to make psychedelics more accessible in a safe way.