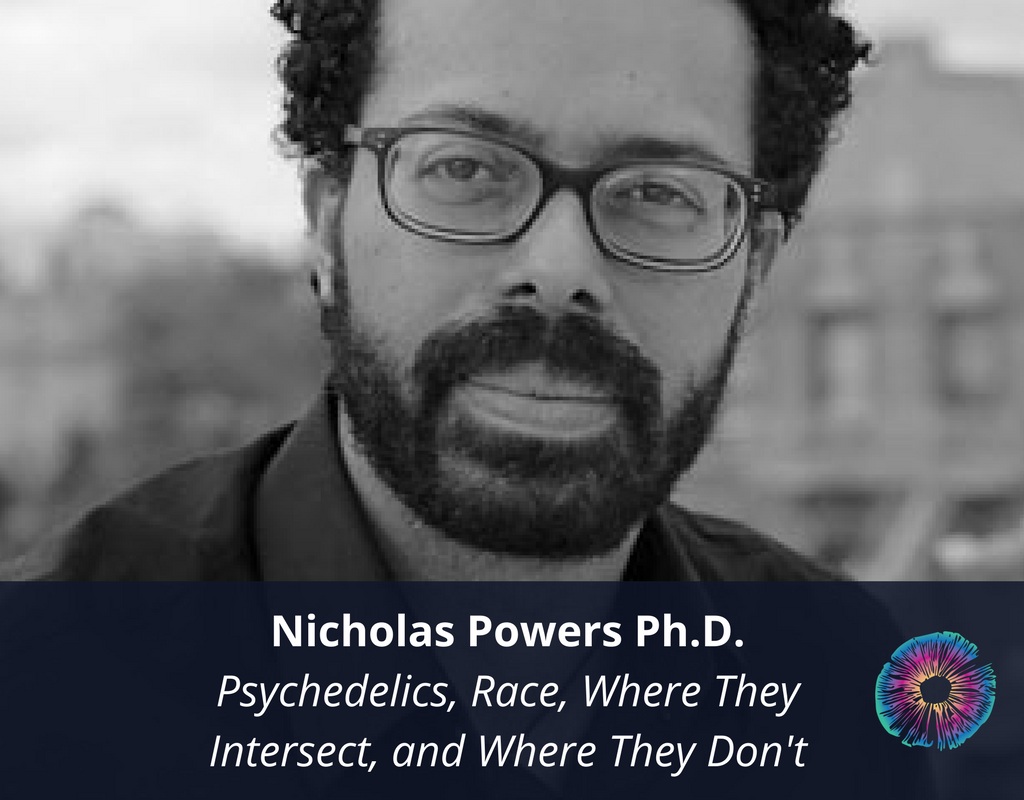 Nicholas Powers Ph.D. is a poet, journalist, and Associate Professor of English, SUNY Old Westbury. Nick joins us to talk about psychedelics, race, cultural diversity, and the future of psychedelics. Race and diversity within the psychedelic community has been a hot topic lately, and it is an important topic to continue discussing and examining. Unfortunately, the community is exclusive to people of privilege and power, which shows some concern when it comes to the future direction of this field, as it leaves out diverse ideas and beliefs from people from other cultural backgrounds and communities.
What are your thoughts on this topic? Leave us a comment below!

---
Show Topics
Diversity in research
Monica Williams – Diversity in the psychedelic research
The trust between diverse populations and institutional research
History of forced sterilizations and the Tuskegee syphilis study
The importance of storytelling and authentically listening to stories of people from other cultural backgrounds
Start your own psychedelic community
Psychedelics and intergenerational trauma
Including minority groups into the psychedelic community
---
---
Nick's Book
The Ground Below Zero: 9/11 to Burning Man, New Orleans to Darfur, Haiti to Occupy Wall Street
---
Links/Show Notes
---
About Nicholas Powers, Ph.D.
Nicholas Powers is a poet, journalist and professor. His books, The Ground Below Zero and Theater of War, was published by Upset Press. He has written for The Indypendent, Alternet and The Village Voice. He has spoken and read all over the country. He teaches literature at SUNY Old Westbury and co-hosts the long running New York City College Poetry Slam at the Nuyorican Cafe. If you would like to work with Nick, please contact tara@upsetpress.org.
---