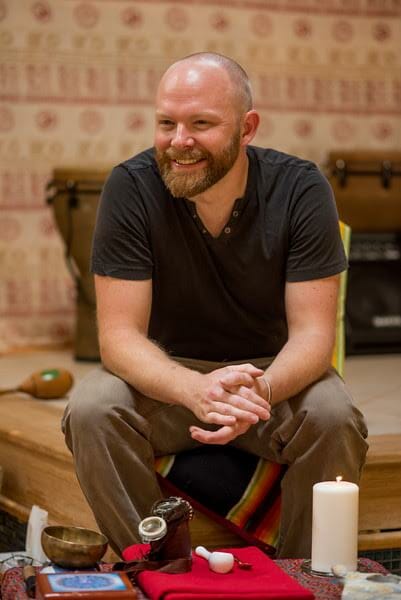 Download
In this episode, Joe and Kyle chat with Daniel McQueen of Medicinal Mindfulness , which "is a grassroots consciousness organization supporting individuals and communities who choose to use psychedelics and cannabis with intention.  In addition, we create opportunities for legal, accessible, safe and sacred psychedelic journey experiences using breathwork practices, the skillful use of cannabis sativa and through sponsoring psychedelic events in lawful settings."
We talk about:
Healing power of cannabis
Conscious Cannabis Circles
Spiritual effects of cannabis
Breathwork
Tranpsersonal Psychology
Integration and self-care
Be sure to check out Medicinal Mindfulness's Psychedelic Shine event featuring Dennis Mckenna. This event is all day on February 12th, 2017 at the Boulder Theater in downtown Boulder, Colorado.  Get your tickets today!
About Daniel: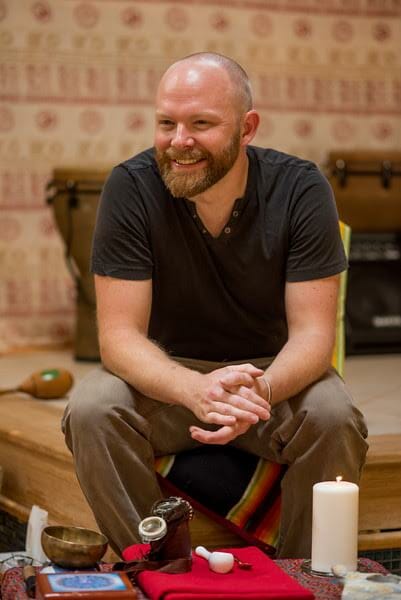 Daniel earned a Masters Degree in Transpersonal Counseling Psychology from Naropa and received advanced training in MDMA-assisted psychotherapy through a year internship with the MAPS Boulder MDMA for PTSD Study.  It was his experience with MAPS that inspired Daniel to explore alternative visions in psychedelic activism and entrepreneurship.
Daniel bridges transpersonal paradigms with the grounded clinical and organizational skills necessary to begin addressing the significant ecological and mental health crises facing our society today.  Although Daniel no longer practices as a clinical psychotherapist, he supports his clients as a teacher, coach, ally and event facilitator, providing individual and group transformational experiences and deeply held intentional conversations.  In his practice, Daniel quickly realized that the most important intervention he could provide to his clients, who were isolated and longed for meaningful contact with others, was a sense of community.  Medicinal Mindfulness is, in a very real way, a cultural intervention that provides a safe and transformational community container for healing and awakening… a program based on skill development and not dogma.  Since 2012, Daniel has been teaching a psychedelic harm prevention and intentional psychedelic use course called Mindful Journeywork.  Since the legalization of recreational cannabis in Colorado, he has been facilitating Conscious Cannabis Circles and individual cannabis journeys.
In addition to his work with Medicinal Mindfulness, Daniel has a successful spirituality and life coaching practice with his wife, Alison, through their company, Aspenroots Counseling LLC.  Highly skilled in identifying and cultivating giftedness in young people and supporting significant life transitions, Daniel is inspired to support passionate and talented individuals striving to live into their calling.  A primary focus of his practice involves assessing and addressing the benefits and difficulties related to psychedelic and cannabis use and misuse.
Daniel co-founded the Naropa Alliance for Psychedelic Studies and helped organize the first annual Psychedelic Symposium at Naropa University in 2012.  He is currently working with Grounding Solutions, Inc. to develop a natural rescue medicinal for users of psychedelics and cannabis.
daniel@medicinalmindfulness.org
Links