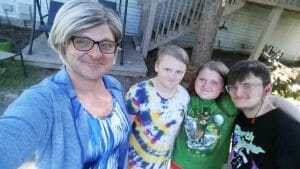 Kyle and Joe speak with Djinn Thompson about their podcast Psychedelic Parenting and the future of the Psychedelic Parenting organization.  Other topics that were covered include:
Talking about psychedelics and substances with teenagers and children
The Aftercare Project and psychedelic integration, and holding space.
How to pass on the values of the psychedelic experience through spirituality, conscious living, social justice, free expression, and radical honesty.
Children's books that describe marijuana.
The Religious Freedom Restoration Act and religious sacraments/medicine
Psychedelic summer camp, rites of passage, breathwork, and cacao ceremonies.

"Psychedelic Summer Camp" presentation:
Djinn has over 20 years' experience with psychedelic plants and has been trip sitting in a professional capacity for over a decade, having served as a facilitator for legal psilocybin retreats in Jamaica and other venues. Djinn specializes in working with victims of childhood trauma, those with treatment-resistant depression, and issues related to LGBTQ identities. Djinn came out as a nonbinary trans person in 2017. They are currently pursuing a Masters Degree in Social Work. Djinn was previously the host of the Psychedelic Parenting Podcast under their birth name, and has been a speaker on psychedelics and family life at multiple conferences, both in the USA and abroad.
Psychedelic Parenting: http://www.psychedelicparenting.org/
Contact: psychedelicparenting@gmail.com
Links and articles mentioned: